'The Bachelorette': Jed Wyatt Hopes Young Men Will Learn From His Mistake
'The Bachelorette': Jed Wyatt is focusing on becoming a better person.
Jed Wyatt won Hannah Brown's heart and final rose on the most recent season of The Bachelorette. But Brown ended their engagement when she discovered that Wyatt had come on the show with a girlfriend. 

According to Wyatt, he never thought of Haley Stevens, the woman in question, as his official girlfriend–despite telling her that he loved her, going on trips together, and knowing each other's families.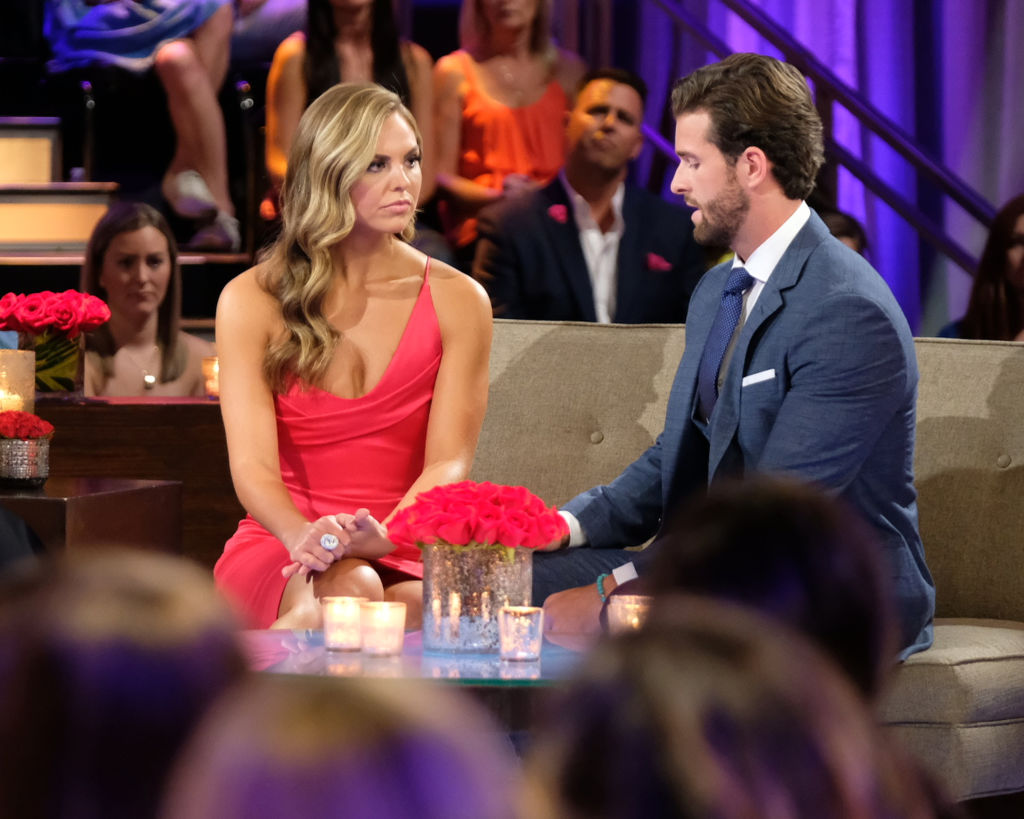 Jed Wyatt's apology

He holds firm that, in his mind, he and Stevens were never official, but he has since apologized for not communicating directly enough and hurting multiple people. 

"First and foremost, from the bottom of my heart, I want you to know that I'm sorry. Apparently, they've already shown where I half apologized but, especially in hindsight, now that I've had time to review myself and my past and my behaviors towards not only you but other people, I fully see that I wasn't the best that I could be. And by lacking details to you, the things that you deserve, and the things that you want, it kind of–not kind of–it ruined what we found here in a place that I never would have expected to find love like this with someone that I wanted to spend the rest of my life with. And I know that you felt the same and I'm sorry that I took away that experience from you. I'm sorry that this has hurt your family, your friends, Bachelor Nation, everyone, my family, I'm sorry. I'm responsible for this. I will own up to it all day," he told Brown on "After The Final Rose."

Jed Wyatt is focusing on becoming a better person

Wyatt did a recent interview with Haley Ringo, a close friend of his, on LAnded Late Night to share how things have been going since his split from Brown. 

When Ringo asked him where he'd like to be in five months, once the dust has settled, he said he'd like to be a better person. 

"I want to be just an all-around better person. I mean, leading into the show, I just really felt like I did know who I was, you know, but I learned so much from this. From the mistake, from the journey, the whole–I learned so much. I want to apply it to my life. Like I said on the podcast, I do want to focus on my spiritual and mental health. I want to be surrounded with my friends, do fun things, fish a lot, sing, the things that make me who I am. I want to do all of that," he said. 

Wyatt also made a point to tell Ringo that he hopes young men can learn from his actions. 
"To other guys out there who– they're just out having a good time, they're young and they're having fun, I would want them to kind of see and understand that you never know when you're gonna meet your person. Could be today, could be tomorrow, could be ten years from now, but the person that you are leading into that means everything. I want to help other guys see that. You just never know and there's no better feeling than looking at someone and know that that is your person. You can mess that up by playing with other people's emotions," he said. 

Read more: Did Jed Wyatt End Up Being A Bigger Villain Than Luke P. On Hannah Brown's Season Of 'The Bachelorette'?