'The Bachelorette': Jed Wyatt Jokingly Compared Himself To Jesus On Instagram And Fans Are Bashing Him For It
After all the of The Bachelorette drama he was involved in took place, Jed Wyatt seemed to take a little break from Instagram. After it was confirmed that he had, indeed, gone on the show with a girlfriend waiting for him back home, Wyatt started receiving an onslaught of nasty comments on his page's photos.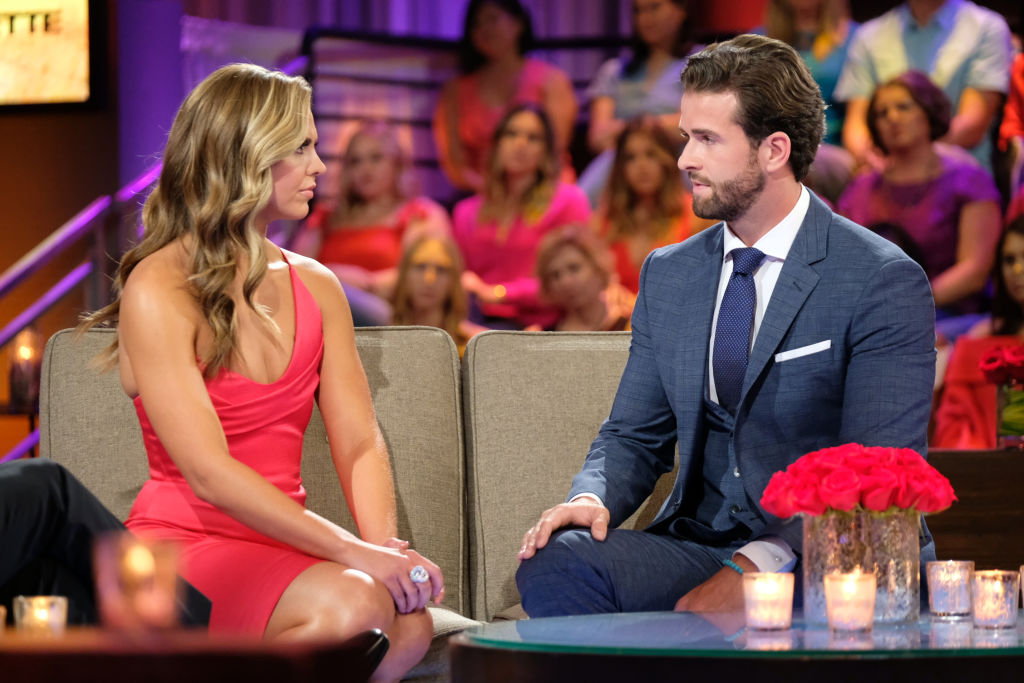 Some Bachelorette fans took shots at the Nashville musician's singing abilities while others chose to focus on the lies he told Hannah Brown when she was The Bachelorette.

Jed Wyatt is back on Instagram

As of a few days ago, Wyatt has broken his Instagram silence. First, he posted a photo of himself along with the host of LAnded Late Night Show to promote an interview he gave detailing his time on The Bachelorette. 

The host, Haley Rynn Ringo, posted a video on her page as well teasing the interview. Her caption urged her followers to watch with a mindset of forgiveness.

"If you haven't seen last night's episode of @landedlatenight I get lit. Everyone deserves forgiveness and empathy, not just those you deem worthy. When you cast judgement and hate on another (and we've all done this, myself included) the only person your're hurting is yourself.
Everyone is doing the best the can with what they know, how they were raised, experiences they've had, etc. This whole shame culture we live in is sadistic. I for one think we should be spreading more compassion, love and understanding. Who's with me?" she wrote.

Wyatt's post was met with mixed comments. Some fans were happy to see Wyatt back on Instagram while others were, obviously, still miffed about his Bachelorette drama.

"Your comments have made my night. Who knew you were so funny," commented one fan.

"YOU…glad you are speaking and showing the personal pain as well as the sincere apology to Hannah!" commented another.

"Whoops forget I was still following you. Don't rlly want to listen to another podcast filled with your excuses. Unfollowing but sending you love & light & hope that you LEARN from your experience," commented another.

Jed Wyatt jokingly compares himself to Jesus

The next day, Wyatt posted a photo of himself seemingly running on water.

"I still can't figure out how Jesus did it," he captioned the photo.

While Wyatt was obviously joking, Bachelor Nation took to the comments section to call him out for his comparison, especially since Christianity was such a huge part of Brown's season.

"Clearly you aren't Jesus, Jed, cause jesus loves Hannah," wrote one Bachelorette fan.

"ur nothing close to jesus so…" commented another.

"Please don't compare yourself to Jesus," wrote another.

"Is this the same pool you threw that random girl into??" wrote one fan, referring to a comment Brown made during the finale that suggested Wyatt had women over to his apartment after he was engaged and threw them in his pool. 

"Well, you're a sinner so you'll never know," wrote another.

"Really?! Comparing yourself to Jesus?!?! As if all the lies you told weren't bad enough….." wrote another.

"Well he def didn't go on a dating show to boost his career," commented another. 

Read more: Did Jed Wyatt End Up Being A Bigger Villain Than Luke P. On Hannah Brown's Season Of 'The Bachelorette'?