'The Bachelorette': Jed Wyatt Opens Up About His 'Low Spot' After His Engagement To Hannah Brown Ended
Jed Wyatt was awarded Hannah Brown's final rose on her season of The Bachelorette. But after finding out that Wyatt had come on the show with a girlfriend, she ended their engagement.
Since then, Wyatt's apologized and has even said that he hopes young men will learn from his mistake.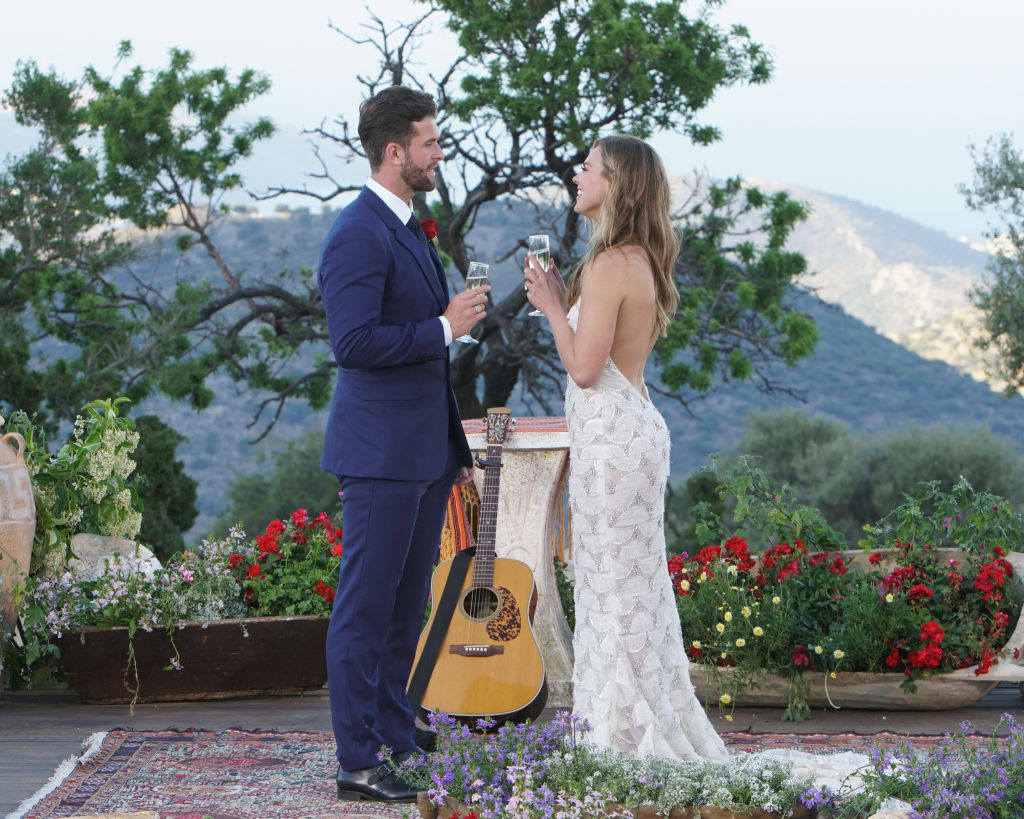 "To other guys out there who– they're just out having a good time, they're young and they're having fun, I would want them to kind of see and understand that you never know when you're gonna meet your person. Could be today, could be tomorrow, could be ten years from now, but the person that you are leading into that means everything. I want to help other guys see that," he said in an interview with Haley Ringo of LAnded Late Night.
Wyatt continued: "You just never know and there's no better feeling than looking at someone and know that that is your person. You can mess that up by playing with other people's emotions. That's something that I never intended to do, but I lived that life and I want to be, you know, better. I want to be better and I want to help other people kind of see that and understand that they can do the same."
Jed Wyatt couldn't bring himself to play music after his engagement to Hannah Brown ended
In a recent interview with Us Weekly, Wyatt opened up about the dark period he went through after his engagement to Brown ended. He says it was such a low point for him that he couldn't even play music.
"With how crazy everything was, it was honestly kind of hard for me," he said. "My head was just so out of everything. The only thing that I really felt like doing was like being alone or journaling or going fishing … for some reason, I couldn't get the pen to paper to write or be creative like that. It was just such a low spot. I'd sit down and try to write, try to play and my head wasn't in it."
After 'The Bachelorette' season finale, Jed received a lot of hateful comments online
One of the things that kept Wyatt feeling down was the online hate he's received since the end of Brown's Bachelorette season.
"I do feel like I've said my sorrys because I truly am. I'm very remorseful about it all. But enough is enough and I know that there's been times in my life where I've been upset with somebody that apologized to me a lot and I was just like 'don't let it go, don't let it go, don't let it go,' and that ends up hurting me," Wyatt told Ringo of the negative comments he'd been receiving on social media.
He continued: "Don't let me ruin your day, move on. If you don't have anything nice to say then go do whatever you do. I'm obviously hurt and moving through this and working through it and there's not really much more that I can say. I am sorry, I've said that. I can't really go into it any more than I have."
These days, Wyatt's doing a lot better. He's even back to playing music. This past weekend, he performed at iHeartRadio's SoCal Country event at the Miller Lite Irwindale Brewery in Irwindale, California.
Read more: Luke P. Made His Twitter Following Think He Was Going To Be On 'Bachelor In Paradise' And People Are Pissed