'The Bachelorette': Jed Wyatt Reveals Why He's Confused His Ex-Girlfriend Came Forward
Jed Wyatt was the winner of Hannah Brown's season of The Bachelorette. But Brown called off their engagement when she found out Wyatt had come on the show with a girlfriend.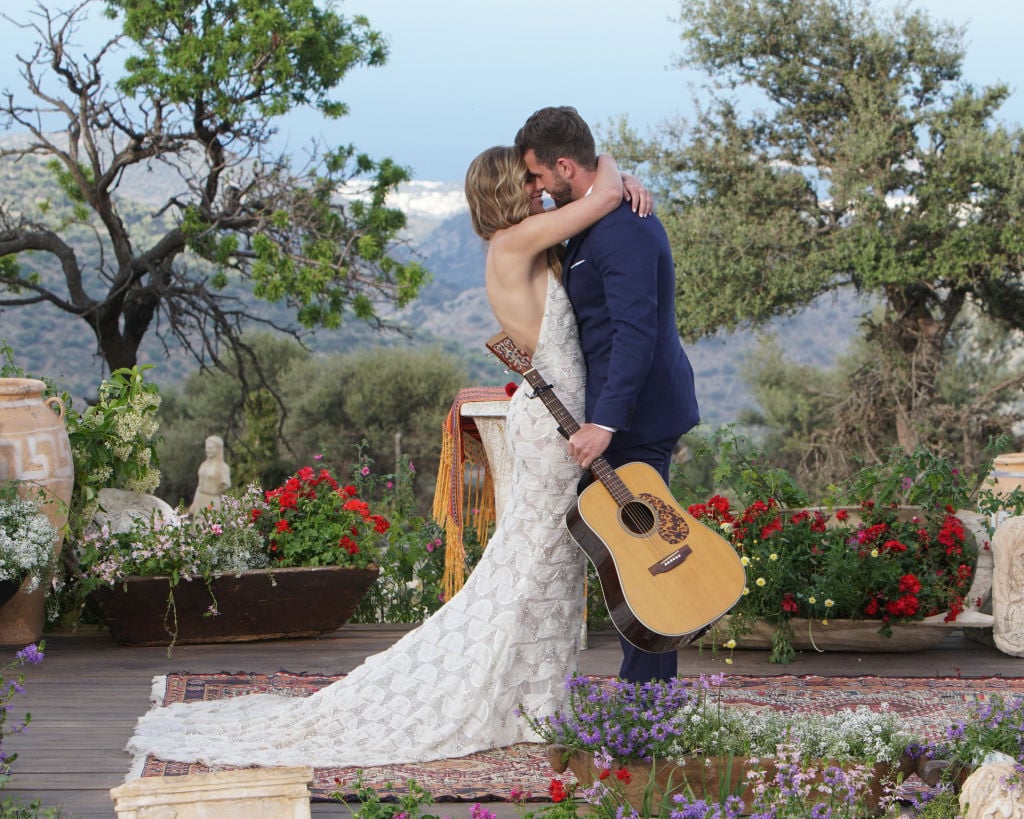 Wyatt has maintained that he never thought of his relationship with Haley Stevens (his alleged ex-girlfriend) as official. But he's also admitted to telling Stevens that he loved her, going on trips with her, knowing her family, and that she planned a surprise birthday party for him.

Even so, Wyatt apologized to Brown and Bachelor Nation on "After The Final Rose," for withholding information and not being "the best that I could be."

How Jed Wyatt felt about Haley Stevens

In a recent interview with LAnded Late Night, Wyatt was asked by his close friend, Haley Ringo, if his feelings for Stevens were real.

"I absolutely cared for her a lot. She was great. I have nothing bad to say about her. She was always really sweet to me and we had a great time together. There was just no–we knew the show was coming, there was just not a solid enough ground for us to actually have a relationship. Had I actually had a relationship, like I said on the podcast, I wouldn't have gone on the show," he responded.

The conversation Jed Wyatt says he had with Haley Stevens about him going on 'The Bachelorette' and possibly becoming 'The Bachelor'

Wyatt also told Ringo about a conversation he had with Stevens prior to leaving for The Bachelorette. In the conversation, he says Stevens told him she wanted him to do whatever's best for him. 

"I remember sitting on her back porch. This was, I don't know, a few weeks before I left for the show, and we were sitting with her roommate and we were talking about the possibilities of what could happen and we had discussed The Bachelor. I was like, I, ultimately, need to do what's best in that situation. She was like 'Yeah, I'd want you to do that. I would not not want you to do what's best for you,' which is really sweet. But why would you tell me these things and then come out and do this," he said.

Wyatt also says that he sees now how much his relationship with Brown hurt Stevens. But, ultimately, he's still confused as to why things turned out the way they did.
"Again, I'm not taking away her being hurt because I see it, especially now, like when I see her interviews and see how emotional and stuff she is, that still hurts me. I hate to feel like I hurt someone. I did not intentionally hurt anyone. That was not my intention at all. I just don't understand how you can love someone the way that you say you love them, tell them that you want the best for them to their face, and that no matter what everything will be ok and they should do what's best for themselves. That's what she told me. I don't understand how that could be our conversation and then this happen," he said. 

Read more: 'The Bachelorette': Jed Wyatt Hopes Young Men Will Learn From His Mistake