'The Bachelorette': Jed Wyatt Says Hannah Brown Was His 'Person'
Jed Wyatt and Hannah Brown fell in love and got engaged on The Bachelorette. But their relationship was rocked when, in the midst of the season airing, a woman named Haley Stevens came forward saying that Wyatt was her boyfriend and that he intended to return to her once filming ended.

When the story first broke, Wyatt took to Instagram to tell his followers that he couldn't comment on the rumors yet, but that he would as soon as he was able.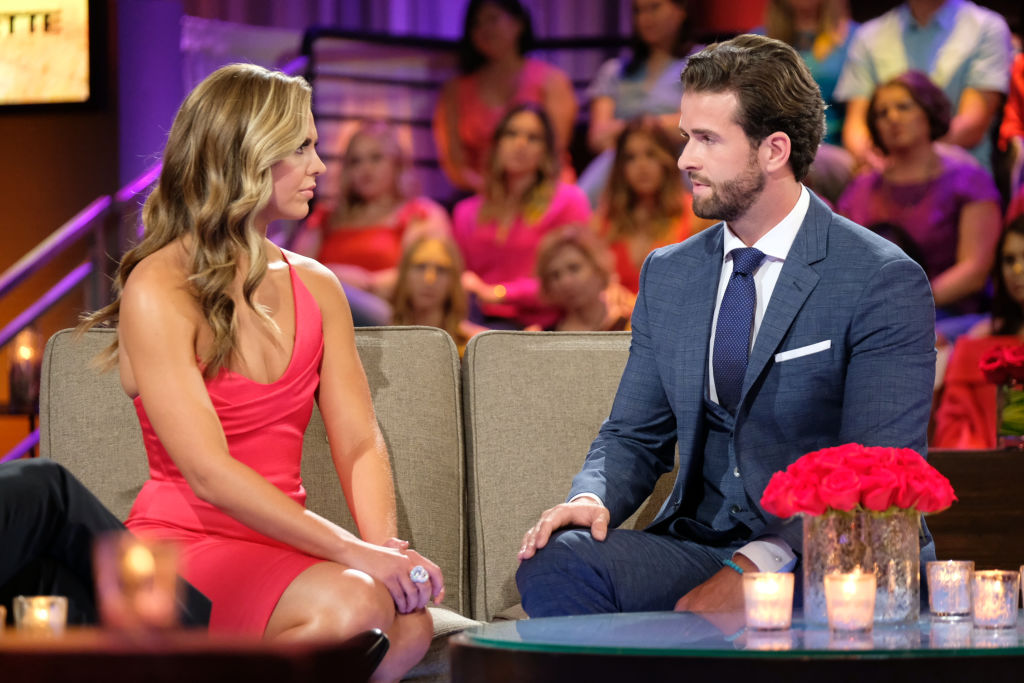 When the finale finally aired, Wyatt's case wasn't very strong. He said he never felt he and Stevens were a serious couple despite exchanging "I love you"s and taking romantic trips together. He still maintains that he didn't think of Stevens as a serious girlfriend, but on "After The Final Rose," he apologized for "lacking details" and for not being "the best that I could be."

How Jed Wyatt felt about his relationship with Haley Stevens

In a recent interview with LAnded Late Night With Haley Ringo, Wyatt said that, as much as he liked Stevens, he didn't see their relationship going anywhere because he was going to be on The Bachelorette. 

"I absolutely cared for her a lot. She was great. I have nothing bad to say about her. She was always really sweet to me and we had a great time together. There was just no–we knew the show was coming, there was just not a solid enough ground for us to actually have a relationship. Had I actually had a relationship, like I said on the podcast, I wouldn't have gone on the show," he told Ringo.

Jed Wyatt was sure Hannah Brown was his 'person'

Wyatt says that he did truly love Brown, though. When Ringo asked Wyatt if he believed Brown was his person (i.e. soulmate), he replied:

"It felt that way to me. I was sure about it. It felt so right. I've never felt so emotionally there. I think that's why it's been so hard because I've had a hard time letting myself go there for someone. But for her it clicked and I was just blown away that it was on a TV show with other people watching and I didn't want to lose her," he said.

Wyatt went on to say that his love for Brown is what kept him from telling her about Stevens. He didn't want to lose her.

"I was being super fearful. Some would say a coward. For me, when I look back on it myself, I see the mistake but it's just, I was acting so out of fear and I was under all this pressure of everything. The main thing being losing my person, I did not want that to be a thing. I do not want to lose this person. I've prayed for this person. This is who I want to spend my life with. I let the fear of losing that person outweigh me loving being like 'here it is. If you don't want me I'll be hurt but whatever.' I should have done that," he said.

Read more: 'The Bachelorette': Jed Wyatt Says He Thought His Relationship With Hannah Brown Was Stronger