'The Bachelorette': Was Jed Wyatt's Family Harsh With Hannah Because They Knew Jed Had A Girlfriend?
In the weeks leading up to hometowns, Bachelorette contestant Jed Wyatt had been making headlines. His alleged ex-girlfriend, Haley Stevens, came forward and said the two had still been together when he went on the show.

Then, about a week after Stevens came forward, it came out that Wyatt allegedly cheated on Stevens with another woman.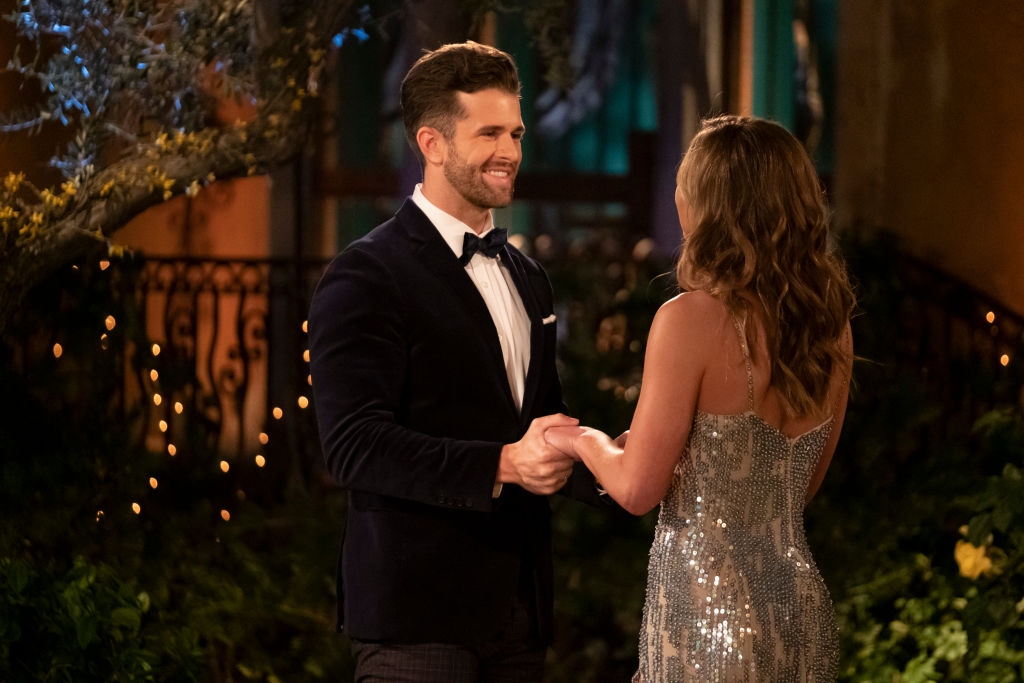 Jed Wyatt's Hometown
Then Wyatt's hometown date aired. One thing was very clear: Wyatt's family takes his music seriously. Bachelorette Hannah Brown didn't have the easiest time winning over the Wyatt family.
"Hannah seems to be a really nice gal and you can tell they enjoy their time together but it's a little surprising because I still don't have my head around all of this," Jed's father, Jerry, told the camera.
Brown had an even tougher conversation with Jed's mom, Gina. Gina told Brown that she knows Jed is "just another guy" to her. When Brown assured her that "he's not," and that she told Jed that she was falling in love with him, Gina protested: "Do you say that to all of them?"
When Brown asked Gina about Jed's long-term ex-girlfriend she replied:
"He lived, he lived his life before Bachelorette. He's had his heart broken, he's been loved, he's human, he's been through it all I think."
And when Brown asked Gina if she thought Jed is ready to get engaged she replied:
"I wouldn't have felt that way before just because he's a musician. You don't get a diploma to be a musician. So Jed's had to have jobs and try to create time and space to do his music. It's his heart and it's his soul so–he couldn't go to work full-time and do music. So his path is different, it's very different."
Her answer made Brown uneasy.
Then, Jed's sister, Lily, hit Brown with this bomb:
"I'm very protective over Jed and making music makes him so happy and honestly, like, him potentially falling in love with you, I'm like, I'm not sure that it's a good thing."
Fan reactions to Jed Wyatt's hometown
Many fans think Jed's family acted the way they did because when their son and brother left for the show, he was allegedly with Stevens.
If nothing else, fans are saying the date was wildly uncomfortable.
Following the episode, Jed posted a photo of his family to Instagram along with a caption asking people to please stop sending hateful messages to the Wyatts.
"I want to thank all of you who have reached out or reserved judgement until I am able to speak openly and I can only ask for your patience and kindness until then," he ended his caption.  
Read more: 'The Bachelorette': Cassie Randolph and Colton Underwood Think Peter The Pilot Should Be The Next Bachelor