'The Bachelorette': Kaitlyn Bristowe Gets To The Bottom Of Why Shawn Booth Hated Nick Viall So Much
At the end of her season of The Bachelorette, Kaitlyn Bristowe was happily engaged to Shawn Booth. But even though Booth "won" the competition for Bristowe's heart, the final rose recipient had a hard time letting go of his negative feelings towards runner-up Nick Viall.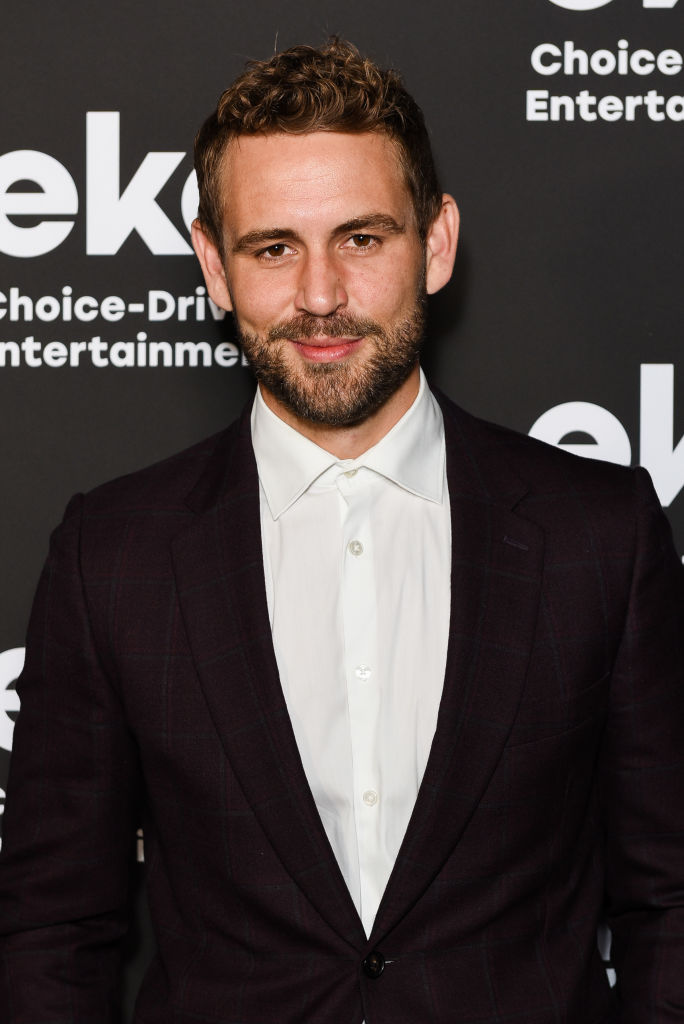 Though Bristowe and Viall didn't speak for about four years after her season of The Bachelorette, the two recently got together to be guests on each other's podcasts.
When Bristowe visited The Viall Files, the two talked about why Booth felt the way he did about Viall, and why he never really got over it.
Kaitlyn Bristowe and Nick Viall discuss what Shawn Booth had against Nick
"Why did he only hate me?" Viall asked Bristowe.
Bristowe believes Viall and Booth might have butted heads so much because they have a lot of similarities.
"I said to him 'You know, I was very much falling for Ben as well and you two are great friends.' I'm not sure. I'm gonna say something and I don't know if you're gonna like this or hate this but this is how I truly feel. I think you guys saw a lot of yourselves in each other," she said.
Viall didn't seem to be so sure.
"I say that about Rachel and Vanessa. I don't know Shawn that well but I can see maybe why you see that. I think we can be quiet and prideful and I think there's a lot of differences between us. But, sure, I can see that. I think maybe him more than me," he said.
Viall reminded Bristowe that he loosely knew Booth going into The Bachelorette–the two had mutual friends. She he expected to be friends with him.
"I kept trying with him but finally, I just got so like sick of it," he said of trying to be friendly with Booth.
The fundraiser
Then, after The Bachelorette, Booth invited Viall to do a Movember fundraiser with him. Viall told Bristowe that he felt like he "was being used." 
"He reached out to me and at first he was like, 'Hey, I had this idea. We should raise some money and we'll like go against each other.' And I'm thinking, 'Yeah, of course you want that.' At the time he had like 800,000 followers to my 100 or something, which I ended up raising more money than him. And I was like, 'I think we'd make more of a story if we team up considering this rivalry.' Reluctantly, he kind of agreed and it was like pulling teeth the whole time. I was like 'do you want to do this or not?'" Viall told Bristowe.
Bristowe agreed that the fundraiser was "weird."
"It's funny because the whole time he hated that it was the Nick and Shawn competition but then he wanted to continue that on the outside," she said.
In the end, Viall said Booth was "fine to work with."
Viall also told Bristowe that, around that time, he was "riddled with anxiety" to read new things the couple would say about him in the press.  
"It's so hard because every single interview we did, anybody who had any questions, you were always the question. Which gets annoying for everybody. And we don't know how to answer because–I don't know, I was just so protective of him and his feelings that I would be like 'Oh, what would he want me to say?' which is so weird because that's not like me. But I really, really, truly, deeply loved him and I wanted to protect him," Bristowe explained.
Though Bristowe and Viall have a colorful past, it seems the two want to be friendly moving forward. The jury's still out as to whether Booth wants to do the same.
Read more: Hannah Brown Tells A Fan How To Handle A Man Who Slut-Shames Them