'The Bachelorette': Luke P. Is 'The Fakest Person' Garrett Has Ever Met
In a sneak preview of Monday's episode of The Bachelorette, we see Hannah Brown tell the camera that she's "falling for multiple guys." But she also says: "I don't know exactly how I feel. I don't know what the end of this is for me."
Cut to: a quick shot of Luke P. menacingly saying "I like to think I do."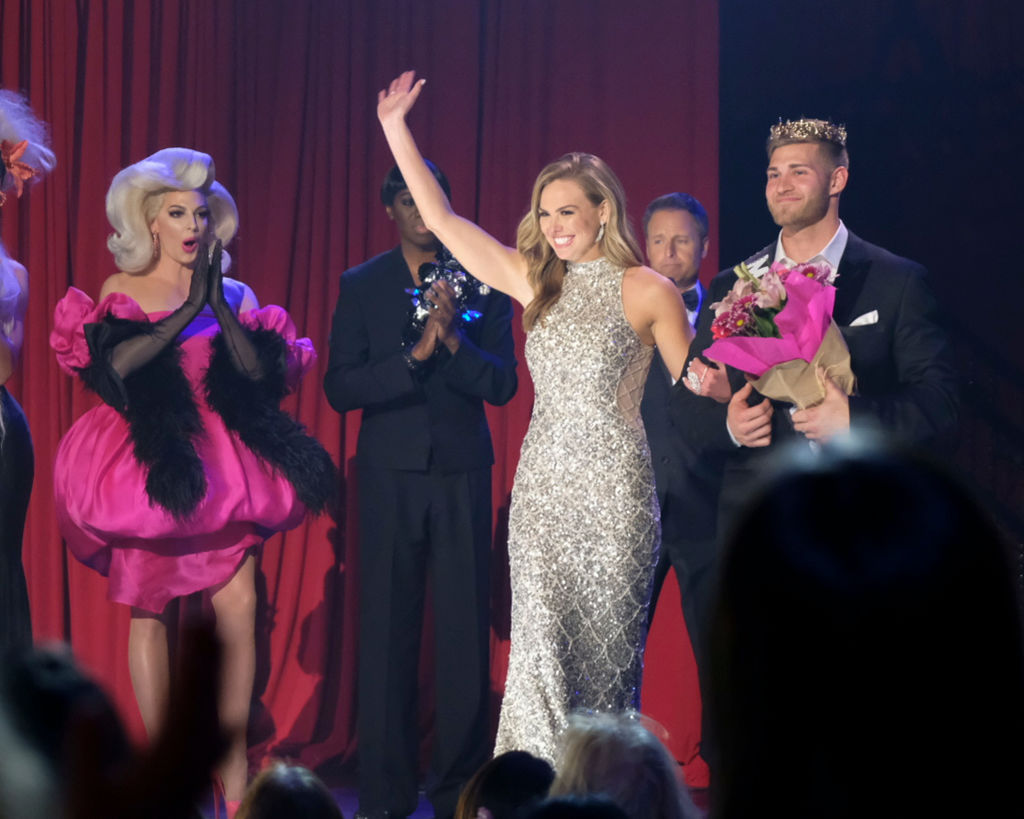 It's safe to say the Luke P. drama is ramping up in next week's episode. It looks like the controversial contestant may be at his most villainous yet.
The preview also teases another tense group discussion between the contestants.
"You guys are in my way," Luke P. tells the group.
Luke P. has heated discussions with two contestants in particular
It looks like Luke P. has some beef with Garrett specifically. After the previous episode, it's not surprising, since their relationship has been building in intensity.
We see Garrett call Luke P. "the fakest person I've ever met."
"You don't even know me," replies Luke P.
"Oh, I know you," Garrett says, pointing his finger at him.
We then see the infamous clip that's been teased since night one. We now know it's Garrett's face Luke P. is yelling in.
"I have been nothing but truthful, and you are not going to mess it up," Luke P. yells, towering over Garrett.
But Garrett's not the only contestant Luke P. has a problem with. The clip also shows the first impression rose winner taking issue with Peter the pilot.
We see the two speaking outside.
"You gave me your word you would stay in your lane," Peter says to Luke P. We all know, from the previous episode, how well Luke P. stays in his lane (and how much he likes talking about staying in his lane).
We hear Peter say: "He's manipulating."
Since Hannah recently told all of her contestants to mind their own business, she may not even hear about all of this behind-the-scenes drama. But we see her crying to the camera (we're sure because of Luke P.) saying she's "scared," so she's at least probably aware of some of the damage the controversial contestant is causing. But is it enough to finally send him home?
Bachelorette Hannah Brown gets to spend some more time with Tyler C. and Mike
Thankfully, the preview also bears good news. We see that Hannah gets to spend some more time with fan favorites Tyler C. and Mike. We see Tyler C. and Hannah high-fiving while she's on a horse, we see her going on a bike ride with Mike and kissing him while they wear what looks like silk shawls (?).
Tyler C. also posted a photo of him and Hannah sitting in a field of colorful tulips–it looks to be a shot from this week's episode. Already, the fan favorite is receiving some love on the post.
"Thank you for setting such an amazing example about how a woman should be treated whether she's in the room or in another! So much respect for you," writes one follower.
Read more: Kaitlyn Bristowe Warns Bachelorette Hannah Brown: 'The Internet is Not Kind to Women Who Talk About Their Sexuality'