'The Bachelorette': Luke P. Posts About Showing "The Real Me" on Instagram Ahead of Drama on the Show
Luke Parker is certainly a contestant that has stood out early in Season 15 of The Bachelorette. That's because Hannah Brown really likes him and many of the other guys are starting to notice some red flags.
Parker posted about why he went on the show and showing "the real me" on Instagram. What did he write? Here is everything you need to know.
Luke Parker won the first impression rose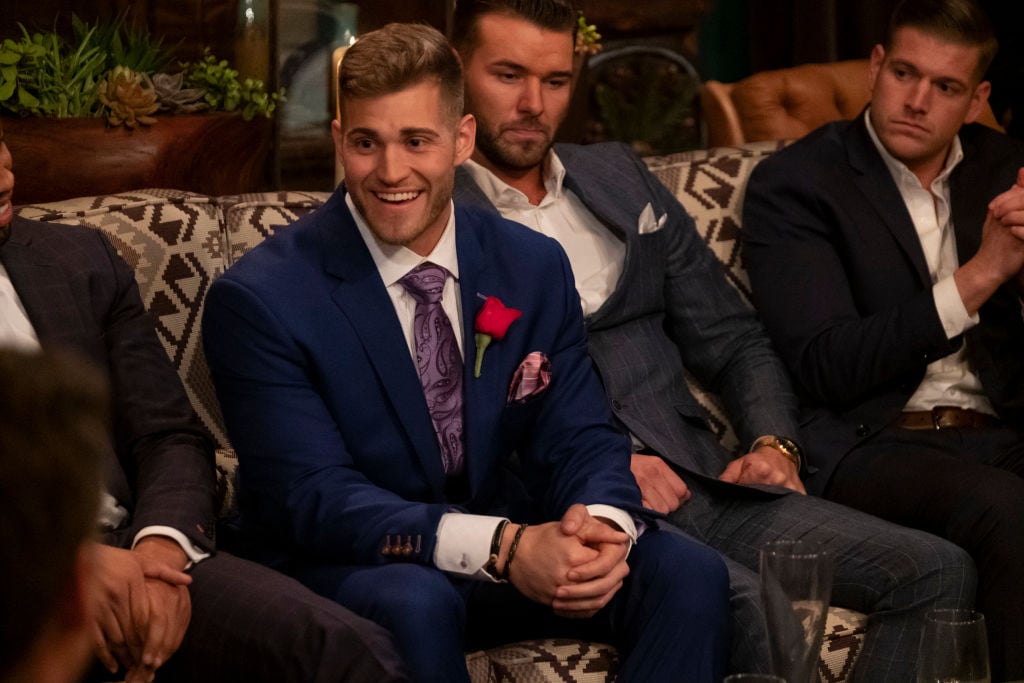 Parker made waves by climbing on top of the limo and growling in the first episode. He then said, "I know you call yourself 'The Beast,' but I'm king of the jungle. I'm hoping we can change your title to 'My Queen.'"
Brown seemed smitten by him from the start, but what probably pushed him into the front of the group happened later. The star had to confront another guy for having a girlfriend before leaving to do the show. Parker was the first to go out and comfort her. He was awarded the first impression rose.
He said he was falling for Hannah Brown in the second episode
Red flags started going up for other contestants of the show and fans in the second episode. The guys had to compete in a Mr. Right pageant. Parker decided to use his time on stage to declare that he was already falling in love with Brown.
Brown talked about the moment later with him and admitted she was worried. "I've been thinking about it. I was like 'Oh my god, I've not known this man for 48 hours.'" She then said, "It scares me" and "words are so important to me."
Parker said, "I did start developing feelings for you before I've ever met you." Other guys in the house weren't buying it. A lot of fans weren't either.
The episode ended with Parker interrupting Brown's interview to steal more time with her. It has also been teased in the season trailer that Parker will get into a heated argument with another contestant.
His Instagram post reveals why he went on the show and more
The contestant just might be trying to get ahead of some things through his Instagram post. It reveals why he went on the show first.
"Leaving my house knowing Hannah Brown was selected to be the bachelorette I knew that I had a legitimate chance to find my future wife. I was extremely excited to meet her and was very hopeful that I would find my person," he wrote in the caption of a photo of him smiling.
However, later in the caption, there might be a hint of drama to come. "I want you all to know that I hope to be a source of encouragement posting about my motivation to be a better person and my love for God. I just want to be transparent and real with my posts so that people can see the real me. I'm not perfect, but I know the one who is," ends the caption.
It's unknown what else will happen between Parker and everyone else on the show. For now, he is certainly one to watch this season.