'The Bachelorette': Luke P.'s 'Men Tell All' Interview Was Actually Two Hours Long
The first part of The Bachelorette two-part finale airs tonight, but viewers are still talking about last week's dramatic "Men Tell All" episode. Before any of the contestants came on stage, before Hannah Brown entered, it was just Luke Parker in the hot seat across from Chris Harrison for two hours.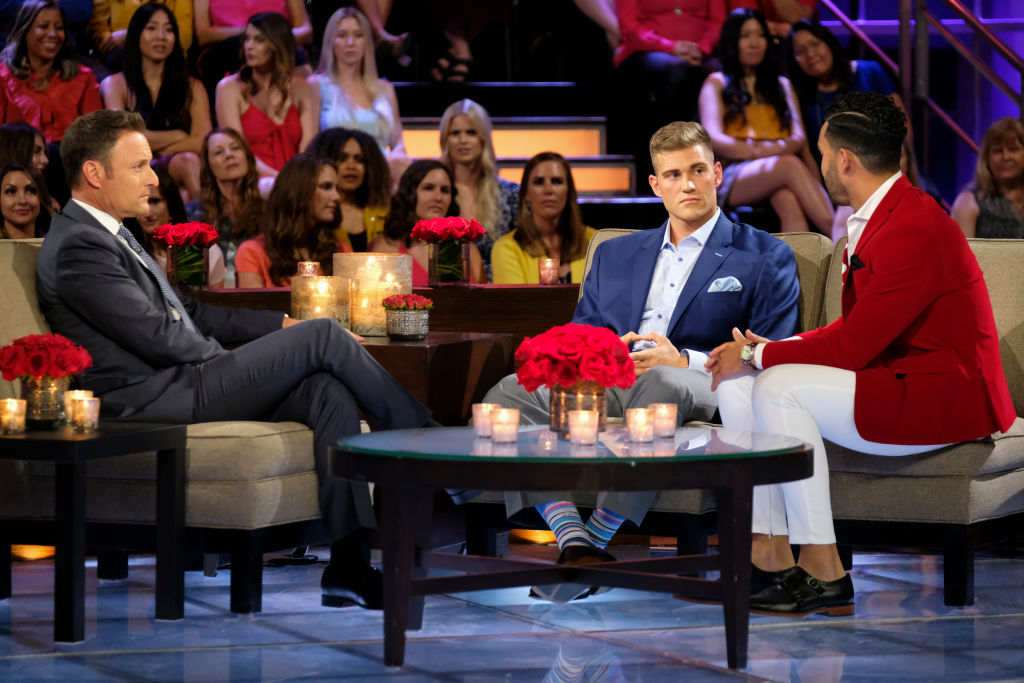 Why was Luke P.'s 'Men Tell All' interview two hours long?

Why two hours? Parker has said repeatedly that he's felt "misunderstood" throughout his time on The Bachelorette. Perhaps the long interview was a way to give him the time he needed to get his points across correctly and thoroughly (he certainly took his time in order to do so). Harrison has said in the past that he doesn't think Parker is a "bad guy." Maybe the network attempted to showcase that by giving Parker a two-hour interview and only showing the snippets that really showcased Parker's intentions.

"I always feel so bad and feel terrible labeling somebody a villain, because I'm not gonna say he's a bad guy. But he's definitely casting such a big shadow that he is dominating the landscape," said Harrison in an interview with USA Today.

Despite the long interview and the long, plentiful pauses he took prior to answering Harrison's questions, Parker's time on the "Men Tell All" episode was still less than flattering. He did apologize to Brown for making "the whole process for you so difficult," but he also said he wouldn't change his behavior if he could go back.

Hannah Brown did not hold back during 'Men Tell All'

Brown was not convinced by Parker's apology and told him, Harrison, the studio audience, and all of us watching at home about the toxic traits she feels Parker exhibited during their relationship.

"I had been blind to everything that had been happening. […] That night, I felt it and saw it for myself and that was when it just snapped for me. Now I'm like I will not put up with this because that's not love, that's not what the person I want to spend the rest of my life with's ever gonna make me feel. I'm so over being slut-shamed and feeling like that makes me not a woman of faith. […] That's what grace is for. I'm also not gonna say that me having sex in a windmill was just like the scarlet letter on my chest. I'm not gonna stand here and feel that way. You're not gonna make me feel that way," she said.

However, Brown also doesn't regret her relationship with Parker.

"I don't regret the way that it happened because I feel like the relationship that I had with Luke, unfortunately, it's a relationship that a lot of women can relate to. A lot of women have been in toxic relationships and maybe, just maybe me going through that and being able to remember my worth and figure that out for myself can help somebody that's in that now see the signs of that and, ultimately, that makes me realize that I don't have regrets because that was worth all of it," she said.

Read more: Bachelorette Hannah Brown Reveals The Sad Reason She Held On To Luke P. For So Long During 'Men Tell All'