'The Bachelorette': Luke P.'s Views on Sex Are More About Control Than 'Keeping The Marriage Bed Pure'
With each new episode of The Bachelorette, we also get a little sneak preview of what's to come. Based on last night's preview, we learned controversial contestant Luke Parker is making it past hometowns. We see him in an exotic location (maybe Greece?) with Hannah Brown saying "this is what I want, for the rest of my life."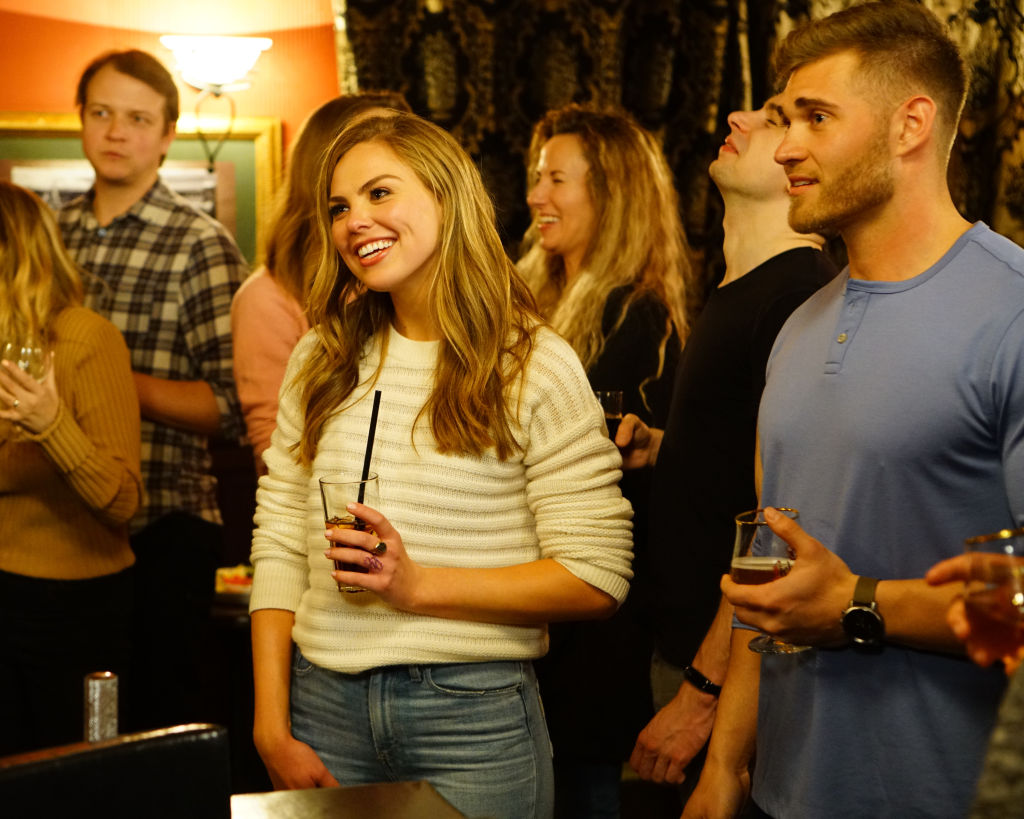 We also got a closer glimpse at the disagreement Brown and Parker have in regards to premarital sex. We already knew she's speaking to Parker when she says: "I have had sex and, honestly, Jesus still loves me," but now we've learned she's referring to a sexual encounter that took place on the show. In a windmill! Twice!

The preview

Last night's preview opens on a group prayer. A gathering of people can be seen laying their hands on Parker and Brown. Brown is smiling from ear to ear.

"Luke really lives his faith. We're on a good path," she says.

We then see what looks to be Parker's father saying: "somehow her heart has softened to you and, you know what, that is a gift we could never deserve."

After hearing Tyler Cameron, Peter Weber, and Jed Wyatt all tell the camera and Brown that they're head over heels in love with her, the preview gets a little steamy. We see Brown kissing her remaining four contenders and hear her say: "I don't want to just have sex. I want to connect on a deeper level."

Then we hear Parker tell the camera that he knows Brown and is certain she won't be having sex during fantasy suites. 

"So, let's talk about sex. And let's say that you have had sex with one or multiple of these guys, I'd completely remove myself from this relationship," he declares.

"How dare I be judged by a man," she says. "My husband would never say what you've said to me. I have had sex and, honestly, Jesus still loves me. From obviously how you feel, me f****** in a windmill, you probably want to leave."

"I f***** in a windmill," she says in a confessional. "And guess what? We did it a second time."

Luke P. is using his views on sex to control Hannah

Last night, Parker shared with Brown how he became a Christian. He told her about how, when he was young, he chased drinking, partying, "fleshly desires," but looked up in the shower one day to see heaven. He spoke about how he's been trying to become the perfect man for his future wife ever since. Brown seemed to really appreciate the sentiment. 

Bachelorette fans have been concerned about Parker for a while now. He's exhibited problematic behavior that's inspired a number of viewers to share their own stories about emotional abuse.

As the episodes progress, as Parker's bond with Brown grows stronger, his behavior becomes more concerning. He's been caught lying several times in group discussions with the other contestants, he continues to say whatever he thinks Brown wants to hear (acting manipulative), his relationship with the Bachelorette seems to be more about control than a real connection at this point.

As we've seen in the previews for the coming weeks, Parker puts a specific emphasis on sex. He's not upset that Brown is having sex as a Christian, he's upset that she's forming connections with other people (again, has he seen the show?). He found something (Christianity) that he can use to keep Brown all to himself and he starts to freak out when he realizes she's not acting how he expected her to act. Thankfully, we know how this ends–with Parker getting driven away while Brown flips him off. But, in the meantime, it's getting hard to watch.  

Read more: Why 'Bachelorette' Fans Think Mike Johnson Should Be The Next Bachelor After Last Night's Episode