'The Bachelorette': Mike Johnson and Demi Lovato Reportedly Went On A Date And Were Set Up By Hannah Brown
It looks like things might be happening between Mike Johnson of 'The Bachelorette' and Demi Lovato.
Famed singer and actress Demi Lovato doesn't typically watch The Bachelorette. But she just so happened to catch an episode of Hannah Brown's season when it was airing and immediately got hooked. She was charmed by Brown's fiery personality and couldn't help but take an interest in one of the contestants: Mike Johnson.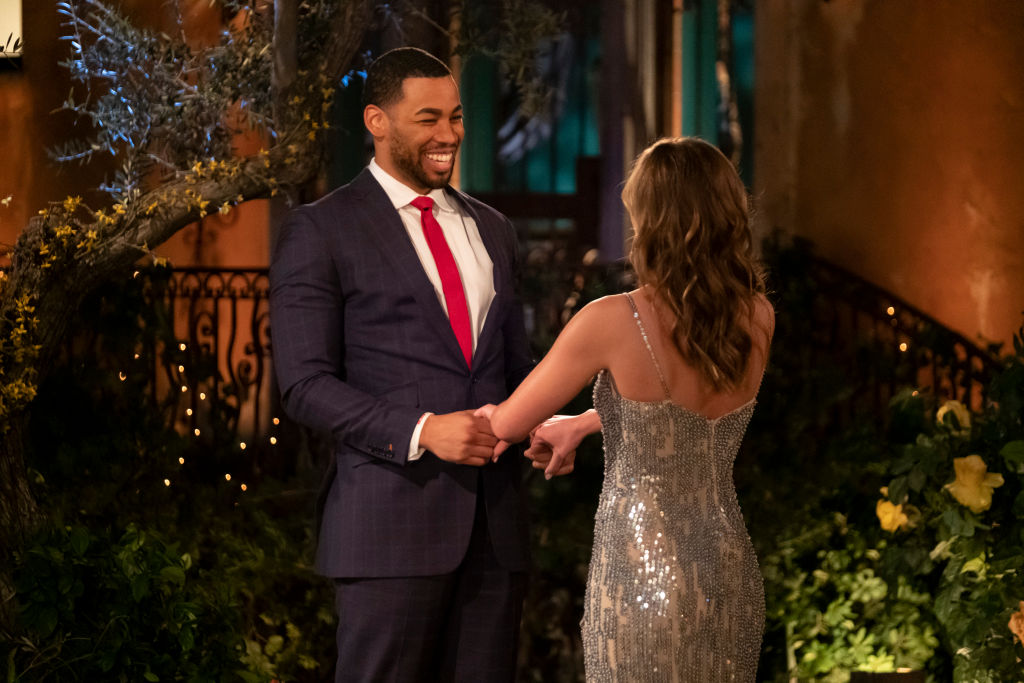 As Lovato continued to watch The Bachelorette through the season, she wasn't shy about voicing her support and adoration for Johnson.
"Swing me, kiss me! Boo boo," she wrote on one of her Instagram stories when Johnson was still in the running.
When Brown broke up with Johnson, Lovato siezed her opportunity.
"I'M RIGHT HERE MIKE I'M RIGHT HERE BOO MY MOM ALREADY LOVES YOU TOO," she wrote as a response to one of his tweets.
Fans of both Lovato and Johnson quickly took to Twitter and Instagram to encourage Johnson to reach out.
"I'm flirting with her too. Tell her, 'What's up, baby?'" he told Us Weekly at the Men Tell All taping. "I would definitely take her out for an initial date, yeah. 100 percent not scared about it at all. I would be like, 'Oh my God! Girl, come here.'"
As of mid-July, Johnson said he hadn't technically reached out to Lovato yet (probably because of Bachelor In Paradise).
"She would definitely be cool to reach out to, but neither one of us have reached out to each other," he told People. "I think she's sexy, she's got a nice little booty on her and she has a good voice."
Sources say things are happening between Demi Lovato and Mike Johnson
It seems things could finally be happening between Johnson and Lovato. A source told Entertainment Tonight that Johnson recently took the singer/actress on a date in Los Angeles and a possible second date is in the works.
"Everything went well on the date," said the source. "They had been messaging and then got in touch in real life through Hannah Brown."
A source also told PEOPLE that Johnson and Lovato are "having fun and getting to know each other," adding that "they've been talking privately for a bit and hanging out."
Tyler C. and Mike Johnson's double date
Bachelorette fans just about lost their minds when Johnson wrote on Instagram about going on a double date with Tyler Cameron. Fans are hoping that means Cameron, Gigi Hadid, Johnson, and Lovato will be hitting the town sometime soon for a fun night out of epic proportions.
"So if we do this dbl date, your shirt stays on," he commented on the above photo.
Read more: Demi Lovato Is Done Editing Her Photos And Being Ashamed Of Her Body