'The Bachelorette': Mike Johnson Wants To Take Demi Lovato On A Date
Former Bachelorette contestant Mike Johnson has a lot of fans. One of his biggest fans, though, is famed actress, singer, and songwriter Demi Lovato.

Lovato doesn't typically watch The Bachelorette, but she tuned in this season to cheer on Hannah Brown. Right off the bat, she became smitten with Johnson and his big, contagious smile.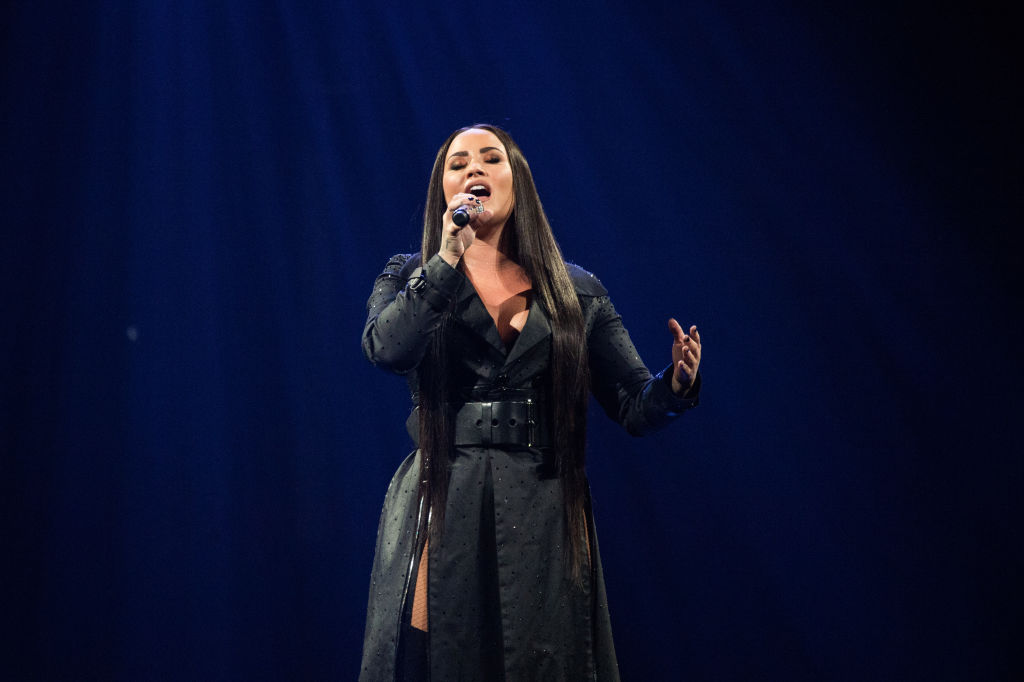 Demi Lovato has a crush on former 'Bachelorette' contestant Mike Johnson

"Swing me, kiss me! Boo boo," she wrote on one of her Instagram stories when Johnson was still in the running.
She also wrote, "Mike I accept your rose" in another story.
After Johnson's heartbreaking breakup with Brown, Lovato seized her chance.
"I'M RIGHT HERE MIKE I'M RIGHT HERE BOO MY MOM ALREADY LOVES YOU TOO," she wrote as a response to one of his tweets.
Upon being sent home, Johnson sent out a tweet that stated:
"Jus saying, my future wife though girl you ready for smiles, adventure, comfort, growth, honesty, laughter, me falling using my inhaler and kissing your stretch marks and imperfections. Where u hiding."
The post received several comments pointing Johnson in the direction of Lovato.
"DEMI LOVATO WANTS YOU. YOU ARE BLESSED. GRAB THE F****** OPPORTUNITY BC EVERY QUEEN NEEDS HER KING," wrote one fan.
"hello sir not to be annoying or anything but i think you got yourself that type of wife already, her name is demi lovato, she's into crime shows, she likes to cuddle with her dogs she's also homeschooled but yeah," wrote another.
Another fan wrote, "her instagram name is [Demi Lovato], you should really check her out. she's also a grammy nominated multi-platinum singer/songwriter. she's already willing to accept your rose. we'll be waiting for your response."
Mike Johnson would 'definitely' take Demi Lovato on a date
Lovato, Johnson shippers will be happy to learn that Johnson says he's flirting back with Lovato.
"I'm flirting with her too. Tell her, 'What's up, baby?'" he told Us Weekly at the Men Tell All taping. "I would definitely take her out for an initial date, yeah. 100 percent not scared about it at all. I would be like, 'Oh my God! Girl, come here.'"
However, he also told People recently that he hasn't technically reached out to her.
"She would definitely be cool to reach out to, but neither one of us have reached out to each other," he said. "I think she's sexy, she's got a nice little booty on her and she has a good voice."
Lovato wouldn't be the first celebrity to show interest in a Bachelor franchise contestant. Things certainly worked out for the newly engaged Wells Adams and Sarah Hyland. 
Read more: Chris Harrison Confirms Mike Johnson Is Being Considered For 'The Bachelor'