'The Bachelorette': OK, Hannah Brown's First Episode Wasn't That Bad
ABC was met with mixed reactions (to put it kindly) when Hannah Brown was first introduced as this season's Bachelorette. After an awkward season as a contestant on The Bachelor (see: Toastgate), viewers were unsure Hannah B. would be up to the challenge of being the star of the franchise's female spinoff.

Things started looking up during the "Women Tell All" episode of Colton Underwood's season. Our current Bachelorette was poised, well-spoken, and quietly confident. It became easier to picture her in the starring role. But then Colton's season finale aired and Hannah B. was given a segment to meet a few of her suitors and try on her Bachelorette shoes. It was hard to watch. It was a disaster. The faith viewers had gained in Hannah B. after "Women Tell All" disappeared faster than you could say "Roll Tide."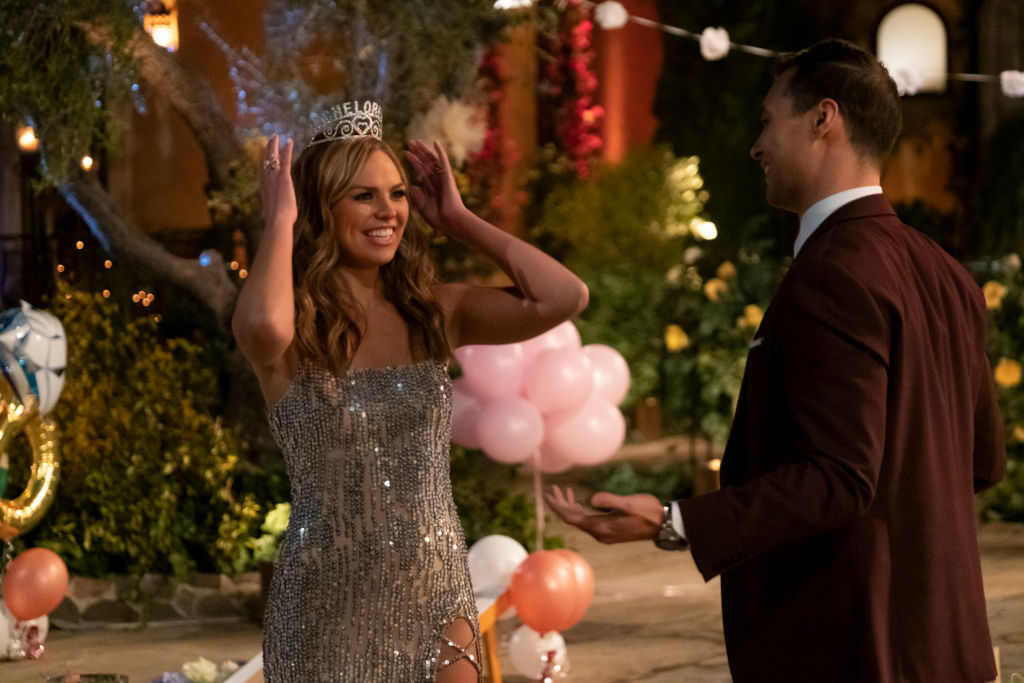 So everyone was a little nervous going into Hannah B.'s first night at the mansion, including Bachelor Nation. Rachel Lindsay told Us Weekly that Hannah Brown wasn't her first choice. Corinne Olympio is on the record saying "there's nothing there that would have made me be like, 'I need to see her again on TV. I need to see her find love.' Like, she wasn't even someone that I was like, 'I want her to find love.'" Ben Higgins said he thinks she "isn't prepped for it." Nick Viall wrote on Instagram that he thinks Hannah B. will prove everyone wrong. And Kaitlyn Bristowe thinks everyone should just back off a little.

Hannah Brown's first night at the mansion

But the first episode's come and gone and nothing too terrible or cringeworthy happened. We might have all done a collective "Oh please God no" during some of Hannah B.'s introductory shots of her "not knowing what to do with [her] hands," but that seemed to be the worst of it.

Other than the intimate shot of her praying to God for confidence and patience, she didn't appear too visibly nervous. In fact, Colton seemed more nervous on his first night at the mansion when he was The Bachelor.

Demi and Katie to the rescue

In an atypical move for the folks at The Bachelor/Bachelorette, former contestants Demi Burnett and Katie Morton made an appearance on Hannah Brown's first night. Not only were they there to sniff out a rat (they helped to expose a man who came on the show with a girlfriend), but they were there to help Hannah B. feel comfortable on her first night.

"Hannah was good friends with them so there was specifically a reason for them to be there. It was something we had trouble thinking about how we were going to tackle and wrap our heads around. So we thought, 'Let's bring in two of her friends who will have her back and be there for her.' It was a really good change and a good mix," Chris Harrison told The Hollywood Reporter.

Demi and Katie might have helped Hannah B. to keep her cool, but she did all the heavy lifting on her own. She even handled a bit of drama (the contestant with the girlfriend, Scott) without Chris Harrison. We think she surprised not only America but maybe even herself at how well she did.

We think Hannah Brown won a lot of people over last night.

Based on the preview shown for the upcoming season, Hannah B. seems to continually vocalize her needs and stand up for herself. She seems, as promised, raw and totally herself.