'The Bachelorette': Peter Makes a Big Move with Hannah Brown and Fans Are All for It
Hannah Brown is getting closer to multiple guys. That can make it hard for them to stand out. Peter Weber, the pilot made a big move to set himself apart from the other men with Brown. What is it and what are fans saying about it? Here is everything you need to know about the sweet moment.
Peter Weber seems open to proposing to Hannah Brown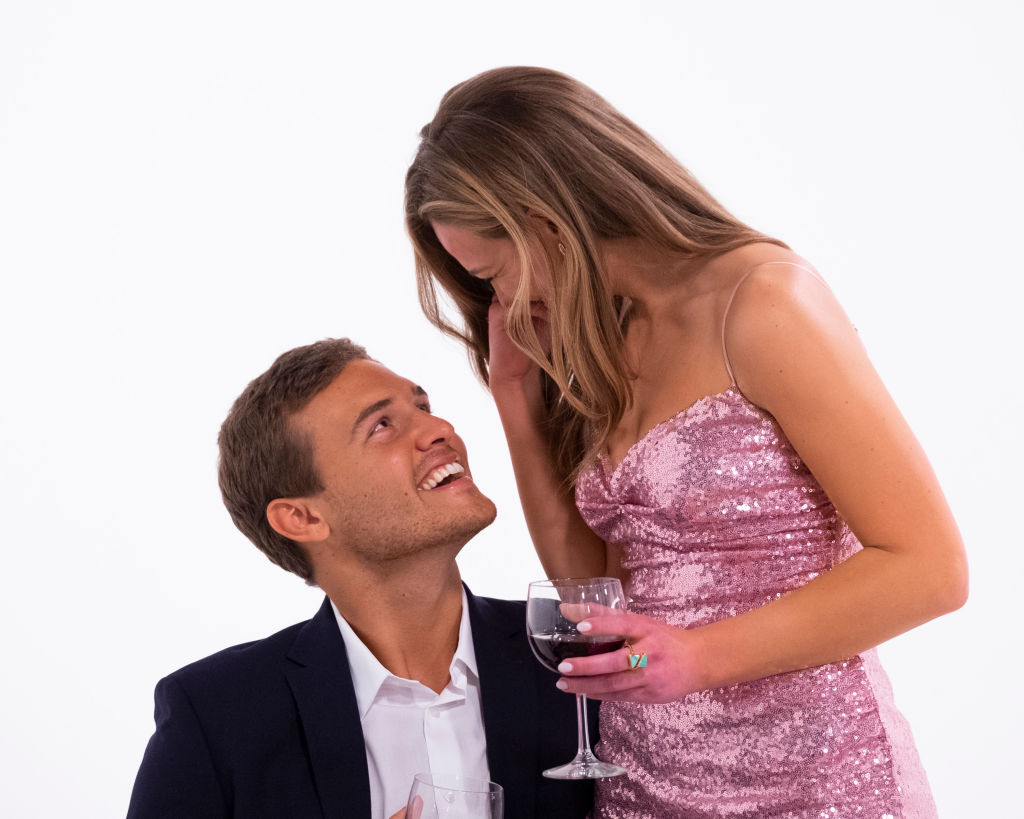 The pilot has done a pretty good job staying out of the drama and getting closer to Brown so far this season. Their connection seems to be natural since he came into the show blind.
Weber revealed that he didn't know who would be announced as the star of The Bachelorette when he was cast. "Honestly, I didn't know who it was when I was coming on," he told Access. "I was very excited when I heard it was her. She's just an amazing fun personality just like soul."
He continued, "And I was very excited to get to know her and I'm excited to see where this can go with our relationship." Weber was also asked if he could see himself proposing to Brown at the end.
"It's still early but I'm lovin' what I'm seeing right now. She seems like an amazing woman and definitely someone that I could see myself with for the rest of my life. So you know we'll see," he answered.
Weber asked Brown to be his girlfriend
Some contestants do call the star their "boyfriend" or "girlfriend." However, it's usually in interviews and nothing actually made official with the star of the show.
Weber sat down with Brown in "Week 4" to ask her a very important question. "I know that this is like not the way it goes normally but I just wanna ask you something," said Weber. "I believe in like being intentional like direct in relationships is very important. So I wanted to officially ask if you wanted to be my girlfriend."
The two kissed but Weber then added. "I'll preface it with I'm okay with you dating like 14 other guys at the same time." Brown laughed and said, "I would love to be your girlfriend."
Fans think his question was sweet
The move could have easily backfired since fans have been weirded out by contestants claiming the star is their partner in the past. However, it looks like fans were swooning over the pilot's big move.
This might not be surprising because fans previously were won over by him during a group date. Weber and the other men got to pose with Brown for a photoshoot. When Brown and Weber posed together they ended up kissing.
Only time will tell if Brown being Weber's girlfriend will actually lead to anything more. There are still many men left and one of them, Luke Parker, declared that he was already falling in love with her on the second night.