'The Bachelorette': Peter Weber Says Hannah Brown Should Have Picked Him Or Tyler C.
Peter Weber has officially been named the next bachelor, and he's very excited.
"They called me and they asked, 'Hey Peter, is anyone with you?' And I said, 'No, I'm all good.' And he was kinda being a little sketchy on the phone and I was like, 'Ah shoot. It's gonna be a no,'" he said on The Ellen DeGeneres Show. "And he does a pause and he goes, 'We want you to be our next Bachelor.' And I just lost my mind. I just started going crazy."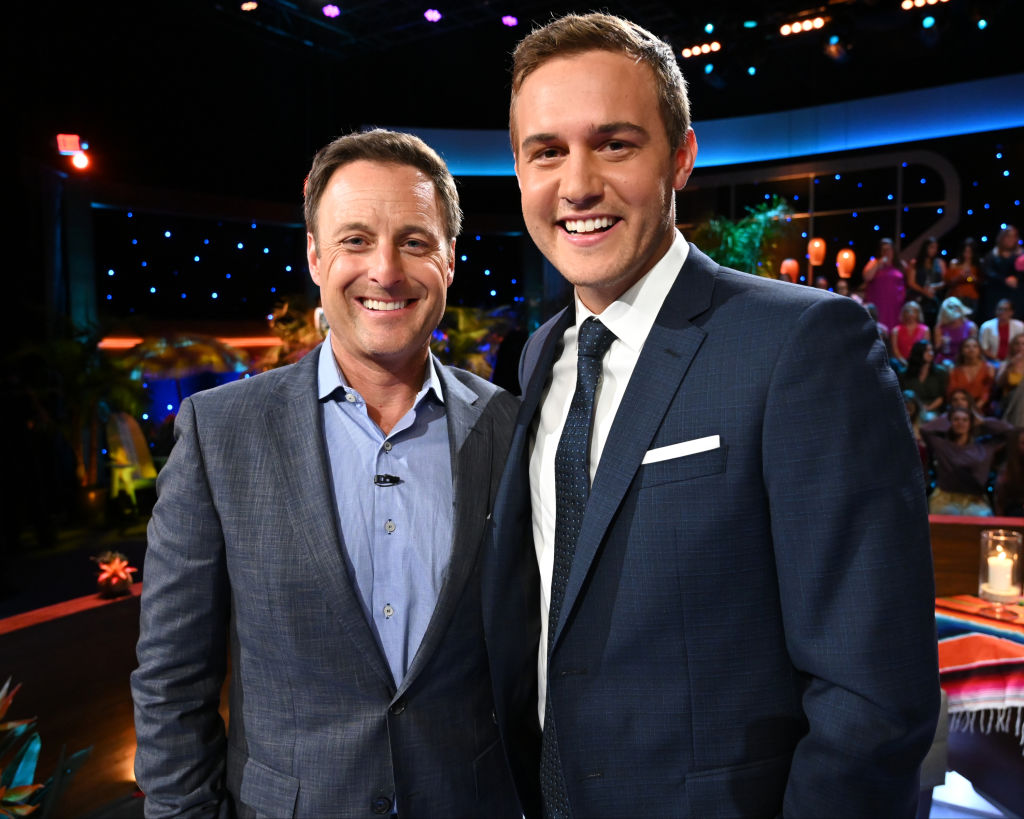 But before Peter was the bachelor, he was a contestant on Hannah Brown's season of The Bachelorette. He made it to fantasy suites (where the infamous windmill occurrence took place) before Hannah sent him home with a heartbreaking goodbye.
Bachelor Peter Weber is moving on from Hannah Brown
Peter told DeGeneres that he's been actively working to move on from Hannah, and that he really believes he can find his wife during his season. 
"I fell in love with [Hannah] and I've been moving on. I don't know if I'll completely lose all that love in my heart for her, and I kinda hope that I don't, 'cause that'll show me what I had was true, it was real," said the 28-year-old pilot. "But I'm ready to move on and I'm ready to find my girl and I'm very hopeful that this is gonna work out."
As for moving on from Hannah, Peter's thankful for the conversation they got to have during "After The Final Rose."
"I was kinda looking forward to that time 'cause as you watch back the show, you're reliving it again. As you're trying to move on, if it didn't work out, it kinda brings all those feelings back again. So I was excited just to finally get some closure. You know, close that book and move on," he said. "But I'm always going to have amazing memories with Hannah. She means a ton to me. But I'm ready for this next journey."
Peter Weber thinks Hannah Brown made a mistake giving Jed Wyatt her final rose
That being said, Peter does think that Hannah "should've picked us"–"us" being him or Tyler Cameron–as her final rose recipient.
"Tyler and I, we probably would've both said the same answer, that we thought that, you know, she should've picked us," he said on Good Morning America. "The relationship I thought Hannah and I had I thought was very strong. You know, I was very confident in it and I thought there was a future there."
Though he wishes Hannah had a different ending, Peter also told GMA that he has a lot of respect for the former bachelorette and that she "did such an amazing job of just being her 100 percent true self. That raw self from literally night one till when I said bye to her."
Hopefully Peter will take a page out of Hannah Brown's notebook and be a bachelor who is 100 percent himself as well.
Read more: Tyler C. Says, If He Could Go Back, He Wouldn't Do Anything Differently On 'The Bachelorette'