'The Bachelorette': Rachel Lindsay Has a Theory on Why Tayshia Adams Sent Ivan Hall Home When She Did
Season 16 of The Bachelorette is officially over, and both Clare Crawley and Tayshia Adams ended their respective seasons engaged. The series finale of Adams' season of The Bachelorette aired on Dec. 22.
In the season finale, Adams said goodbye to Ivan Hall and Ben Smith before getting engaged to Zac Clark. On a new episode of the podcast Bachelor Happy Hour, Rachel Lindsay gave her theory on why Adams chose to send Hall home after the Fantasy Suite dates.
[Spoiler Alert: This article contains spoilers for Season 16 Episode 13 of The Bachelorette.]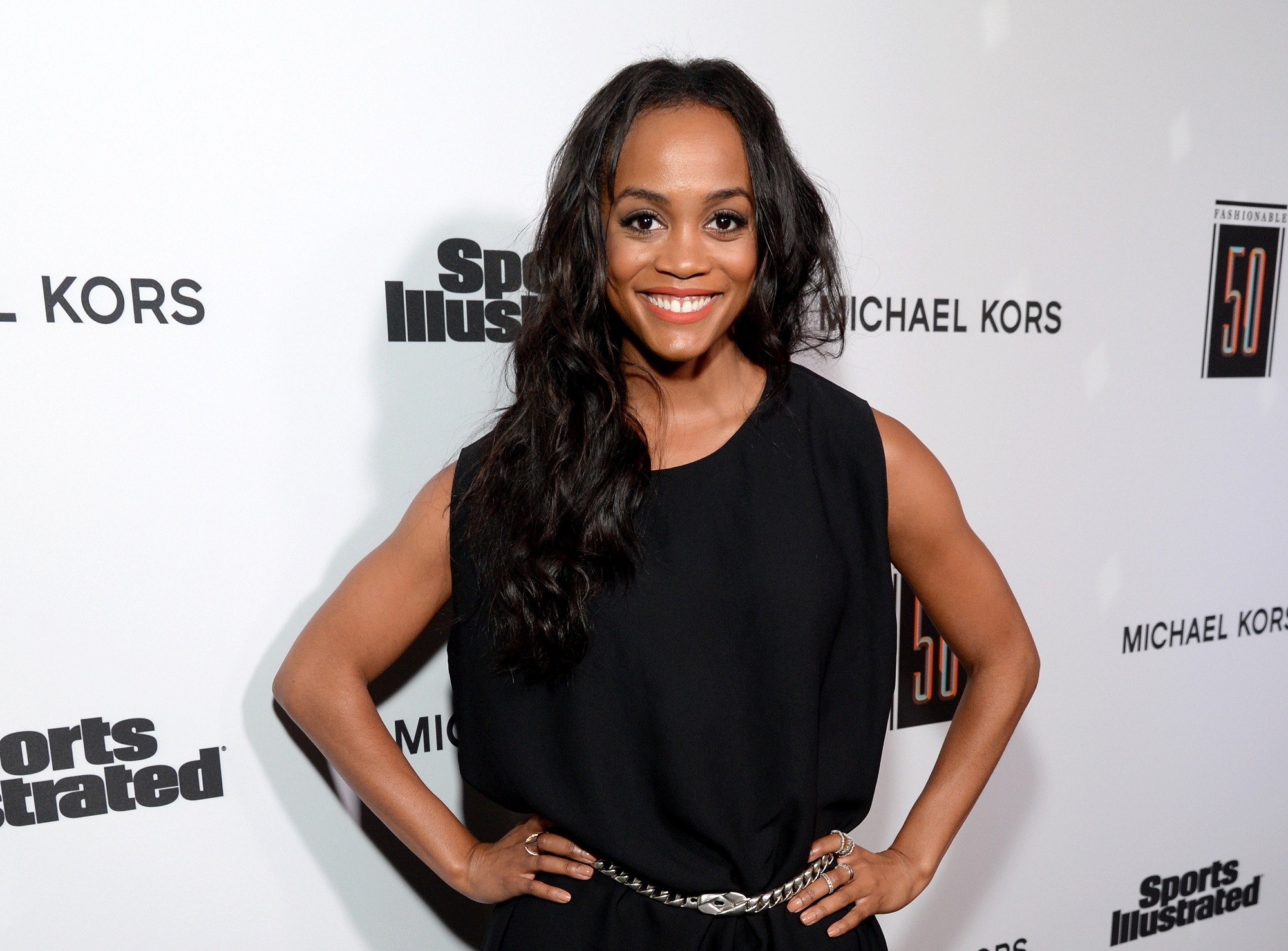 What happened on Tayshia Adams' finale of 'The Bachelorette'
At the start of the season finale, Adams was seen questioning what to do when Smith returned following his elimination after the Hometown dates. She kisses Smith and decides to let him attend the rose ceremony that evening.
At the rose ceremony, Adams pulls Hall aside, and the two talk. Adams breaks up with Hall, leaving Smith and Clark as her final two choices. Smith and Clark both meet her families, but Adams chooses to send Smith home before they could have another one-on-one date.
Clark meets with jeweler Neil Lane and picks out a ring for Adams. At the end of the episode, Adams and Clark profess their love for one another. Clark proposes, and the episode ends with the two happily engaged.
RELATED: 'The Bachelorette' Why Fans Believe Ivan Hall Was Set up to Fail, Especially During the Fantasy Suite
Rachel Lindsay has a theory about Ivan Hall on 'The Bachelorette'
Following the season finale of The Bachelorette, co-hosts Rachel Lindsay and Becca Kufrin released a new episode of the podcast Bachelor Happy Hour. The new episode premiered and Dec. 23 and featured Adams and Clark as guests.
Before Adams and Clark appeared, Lindsay and Kufrin discussed the episode with each other. Lindsay revealed she has a theory on why Adams sent Hall home before he had the chance to meet her parents.
"I feel like she was pretty much sold on Zac," Kufrin said. "I feel like she went into that rose ceremony when there were still three of them left knowing it was going to be him. And so that last little swap that we saw, I think it was just her being like 'Well, at the end of this my heart knows what it wants' type thing."
"My theory is she sent Ivan home because she knew Ivan had very strong feelings, and it would have been really hard to send him home as the second guy and give him the hope of meeting her family and really thinking that the next step was happening," Lindsay said.
Rachel Lindsay thinks Ben Smith was easier to send home than Ivan Hall
Before the season finale, Adams had sent Smith home following the Hometown dates due to his inability to communicate his feelings for her. When he came back, Lindsay theorized that Smith would be easier to send home even after meeting Adams' parents.
"She already sent Ben home once, why not send him home again?" Lindsay theorized. "You've already done it once, and you've expressed that emotion, you've gotten it all out. So it would have been, in my opinion, easier to send him home a second time."
She continued, "Ivan really was her second choice, but I think that it was easier to send him home earlier because it would have been really hard to bring him to the next level."