'The Bachelorette': The Real Reason Tyler Cameron Deleted All Of His Hannah Brown Instagram Pictures
Tyler Cameron was the runner-up on Hannah Brown's season of The Bachelorette. When Brown broke off her engagement to her final rose recipient, Jed Wyatt, Bachelor Nation thought Cameron and Brown might give their romance another shot.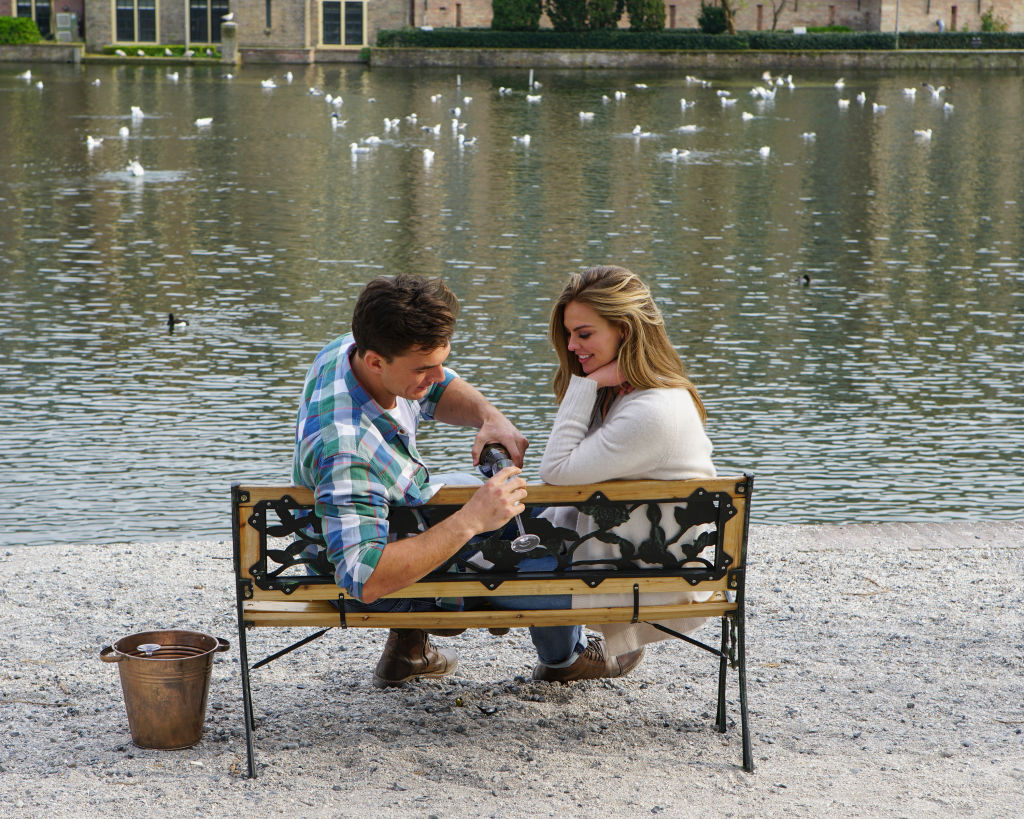 But shortly after Cameron spent the night at Brown's following the finale, he began pursuing supermodel Gigi Hadid.
One source says things are 'tense' between Hannah Brown and Tyler Cameron
According to one source who spoke to E! News, things have been "awkward and tense" between the two reality stars ever since.
"It got messy once Tyler hung out with Hannah right after the finale, and then immediately started dating Gigi," they told the publication.
"Hannah was really upset about it," the source continued. "Tyler didn't think it was fair since Hannah didn't even choose him in the first place."
Apparently, this alleged uneasiness has been going on for a while.
"They have had tension for months," the insider adds. "Tyler has moved on with that phase of his life."
According to a second source, Cameron still supports Brown, but "it's hard."
"It's not that they are not friends or don't have any kind of relationship. He's very supportive of her and has actually reached out to her with well wishes. They're cordial and very respectful of each other, but they are still exes and it's hard," they said.
"They have both moved on," the second insider added. "Hannah is single in LA and having fun living her life."
Why Did Tyler Cameron delete every picture of Hannah Brown from his Instagram?
When Brown's Bachelorette season was airing, Cameron would periodically post sweet shots of him and the bachelorette to tease upcoming episodes. When the season ended, he posted a lengthy caption dedicated to Brown to celebrate their time together.
Earlier this week, the model scrubbed his Instagram clean of all those posts, and people definitely took notice.
According to a Hollywood Life source, Cameron "meant no harm by removing Hannah's photos." In fact, he "didn't think it was that big of a deal."
"Tyler has no hard feelings towards Hannah whatsoever, he thinks she's a really sweet girl with a huge heart, but their relationship is in the past and he just wants to move forward from it," they said.
The HL source says the photos of Brown were a "constant reminder of the past and Tyler wants to open a fresh chapter in 2020."
A second source told the publication that Cameron "feels like it's time to move on."
"He's been meeting a ton of new people and friends and focusing his energy into that. Tyler is really busy filming a new show and is making a new life for himself post Hannah and The Bachelorette franchise," they said. "Tyler's new show will be something totally different. It will have nothing to do with dating and really takes Tyler back to his roots. He's excited for the future."
Read more: 'The Bachelor' Runner-Ups See A Psychologist Right After They Get Dumped