'The Bachelorette': 15 Rumors About Rachel Lindsay and Season 13
We met Rachel Lindsay on Season 21 of The Bachelor. There, she fell in love with Nick Viall while making Bachelor Nation history. Rachel was the first black woman to make it as far as she did in the show, even though Nick didn't end up picking her in the end.
Now, she's back as the first black woman to star as The Bachelorette. So how are things coming along with Rachel and her suitors? We decided to look through interviews and rumors to find out! Here are 15 rumors about Rachel Lindsay and Season 13 of The Bachelorette.
1. Rachel already feels pressure to pick a black man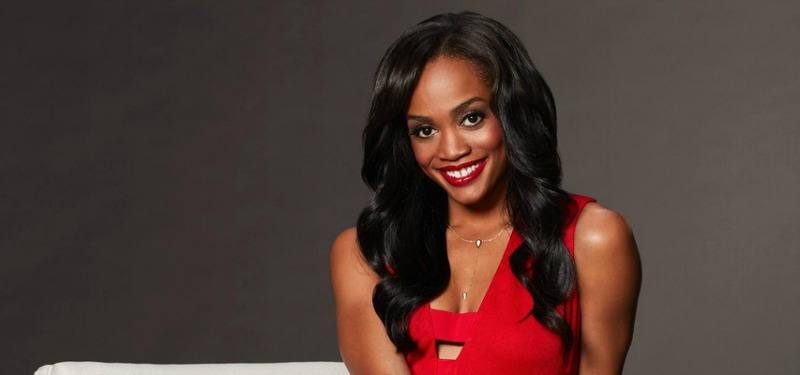 There is a lot of pressure when you star on The Bachelorette, but there's even more stress when you're making reality TV history. Rachel has talked about the expectation from black fans for her to pick a black man.
"That is a very common question that I get from black people," she said according to The Hollywood Reporter. "Honestly, I don't want to go into this process with any preconceived notions or any pressures to do something for somebody else. I hate to sound selfish, but it's my process." She then continued, "It's my journey in finding love. And whether that person is black, white, red, whatever — it's my journey. I'm not choosing a man for America, I'm choosing a man for me."

2. Corinne Olympios will make an appearance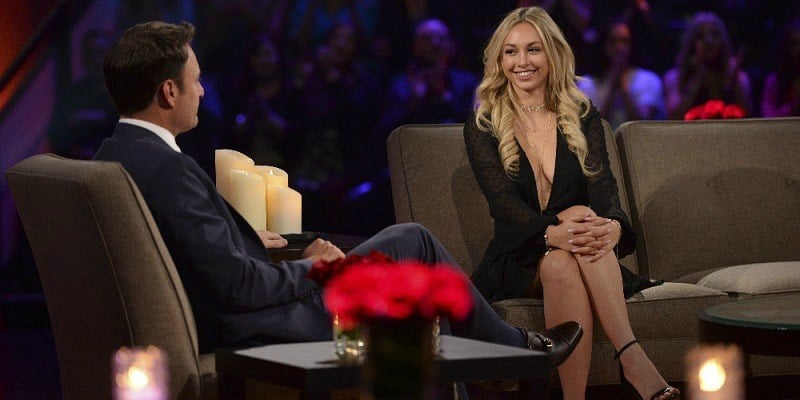 The blonde made a huge impact on Bachelor Nation with her catch phrases and her tendency to steal away Nick Viall any chance she could get. So it's probably not that big of a surprise that the show has found a way to get her back for the next season.
"I filmed an episode with her and I met some of the guys she's dating. [They're] cute, yes," Corinne revealed in an interview with Hits 1 in Hollywood on Sirius XM. "We're off to a good start."

3. Rachel had a group date on The Ellen DeGeneres Show
Rachel appeared on The Ellen DeGeneres Show to talk about her experience on the show. The broadcast also happened to be a group date with six suitors and she revealed she already had her first kiss on the show. Rachel claimed it swept her off her feet, but wouldn't reveal if the man she kissed came on The Ellen DeGeneres Show with her.
4. Dr. Bryan Abasolo from Miami might have been the first kiss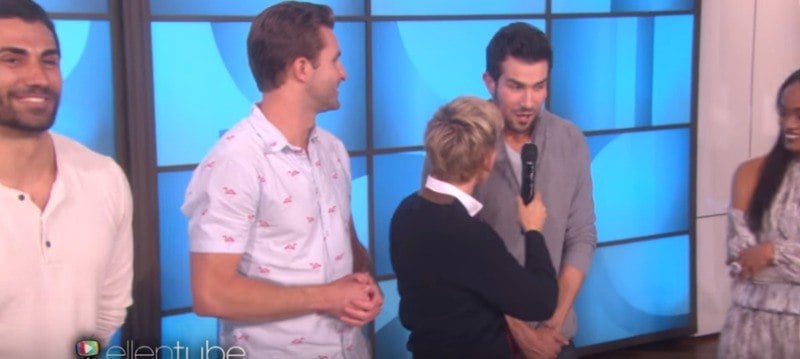 Ellen DeGeneres, of course, couldn't let news of the kiss slide, so she asked the guys how they felt about Rachel already having her first kiss. That's when Bryan leaned in and said: "She's a great kisser." Based on that, it looks like he might be a front-runner this season.
5. Willie G. could also be a front-runner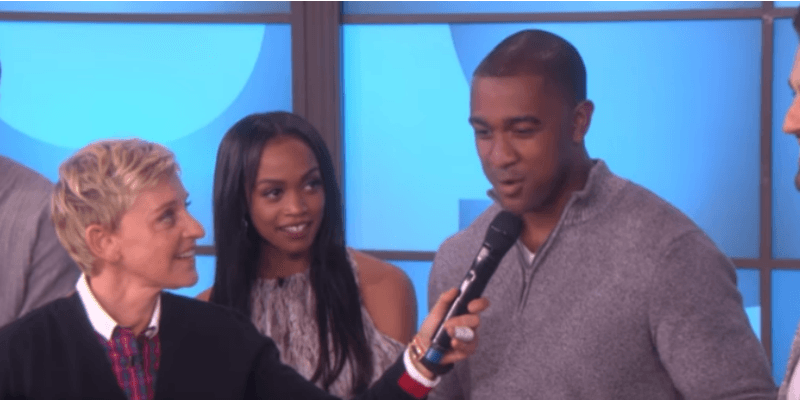 Although Bryan appeared to make progress with Rachel, we shouldn't count the other men out. After Bryan said Rachel was a good kisser, Willie G. chimed in saying, "I second that!" So it looks like in the second week of the show there were already several connections made. There also seems to be some competition happening since Bryan made sure to get the dig in that Willie G. got his "sloppy seconds."

6. One of the contestants was sued for insurance fraud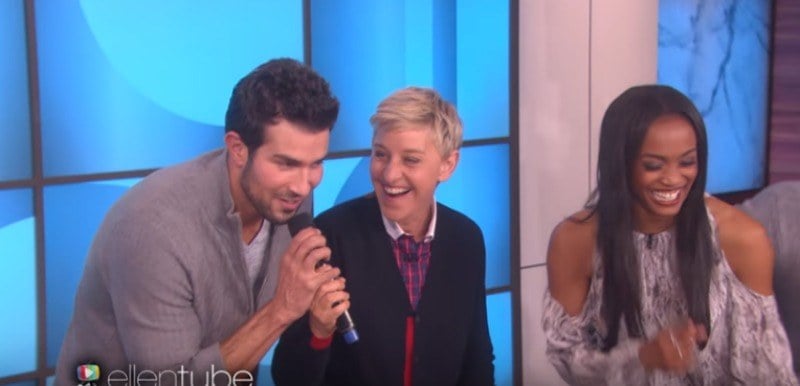 This could be a red flag! Bryan, who revealed he kissed Rachel on The Ellen DeGeneres Show reportedly has a shady past. According to WetPaint, the chiropractor, along with other chiropractors, was sued by Allstate in May 2016.
The group were accused of "submitting, and causing to be submitted, false and fraudulent medical records, bills and invoices through the U.S. Mail seeking reimbursement." The lawsuit also claimed they "engaged in a comprehensive insurance fraud scheme designed to obtain payments from All State for treatment that was never rendered, was medically unnecessary, and was not lawfully rendered."
All of the doctors have denied these claims.
7. Bryan also reportedly has been the 'villain' this season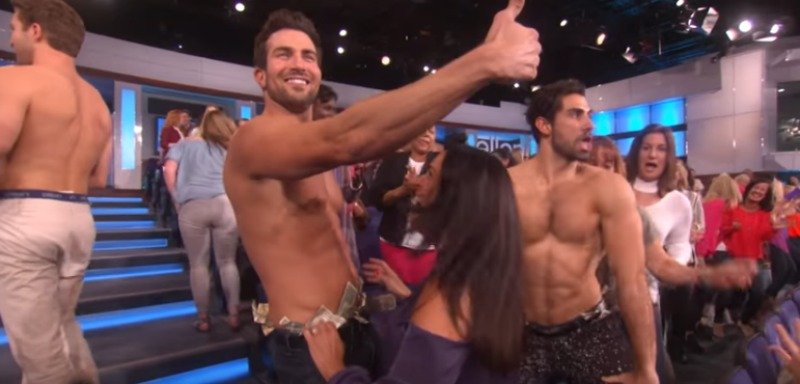 Usually, every season of the show has at least one villain who is stepping on everyone's toes. It sounds like that could be Bryan this upcoming season! Part of the reasoning behind this is that there are rumors that he makes it pretty far and has a strong connection with Rachel, which could make him a target for jealousy. In addition, his comment to Willie G. on The Ellen DeGeneres Show, shows that he's not afraid to give the other contestants an insult.

8. The contestants will be more diverse this season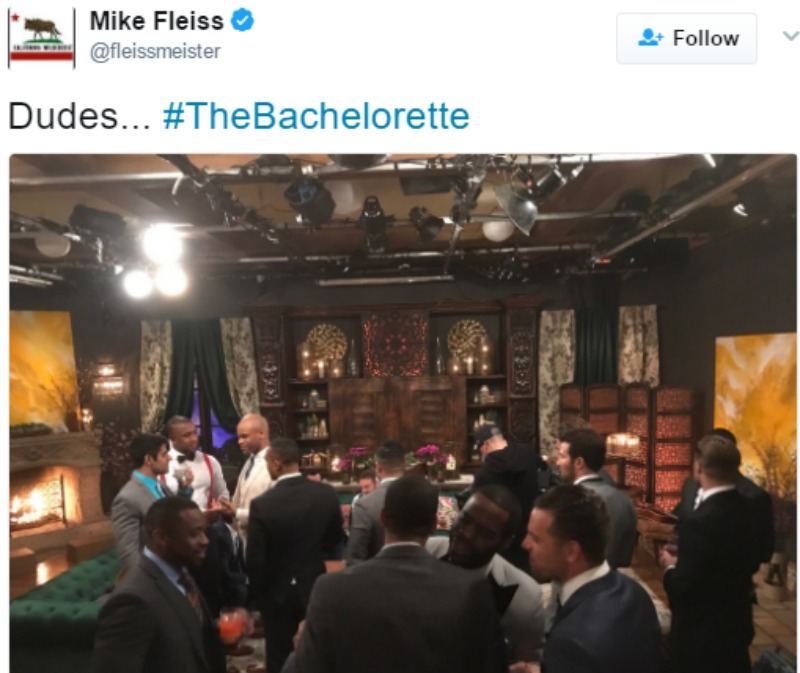 There has been a lot of talk about how this season of The Bachelorette could be different from all the others. Many guessed it would make for more diverse casting and it looks like they were right! The show's producer, Mike Fleiss, tweeted a picture of the men on the first night and it looks more diverse than usual.
9. There will be a horseback riding date this season
It's common for there to be a horseback riding date on The Bachelor or The Bachelorette. So this teaser isn't that surprising. However, what is interesting is that the setting is very different that what you'd expect for horseback riding. According to Daily Mail, this date took place in Beverly Hills, California and some of Rachel's friends from Bachelor Nation joined her on the date.
It's possible this is the date where Corinne Olympios will make her appearance. The man who is with Rachel on the date has yet to be named.
10. There will be a lot of traveling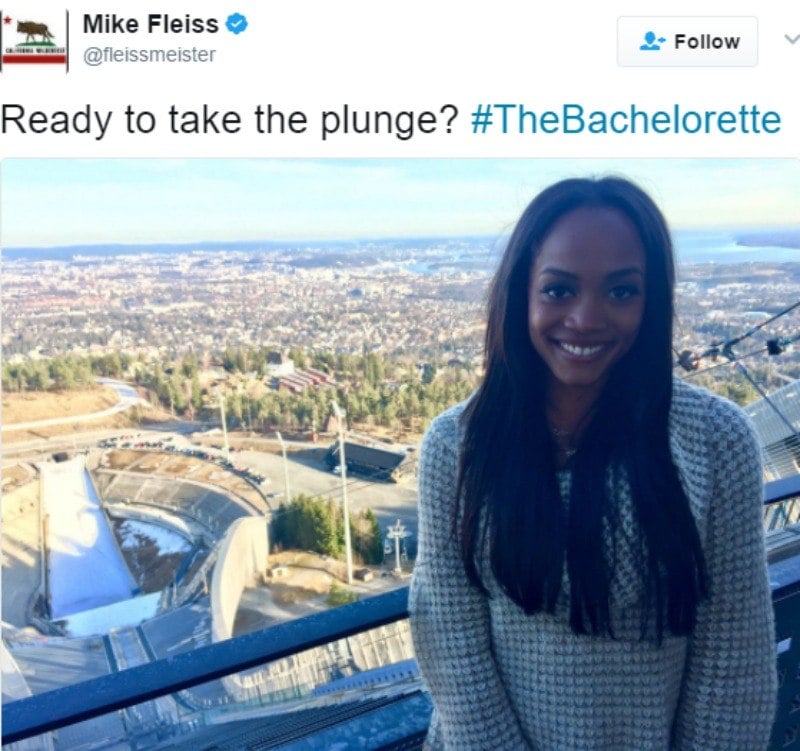 The show tends to film in a lot of different locations, but it sounds like this season will have many foreign stops. According to Reality Steve, the show has filmed in Norway, Denmark, and Switzerland.
Fleiss has also posted many pictures on Twitter of Rachel at different locations and traveling on planes.

11. There will be some impressive settings for the rose ceremonies
We were kind of deprived of rose ceremonies during Nick's season. But it looks like the show will be bringing them back when it comes to rose ceremonies for Rachel. This is a picture Fleiss posted on Twitter as a teaser.
12. One of the dates will take place at Malibu Wine Safaris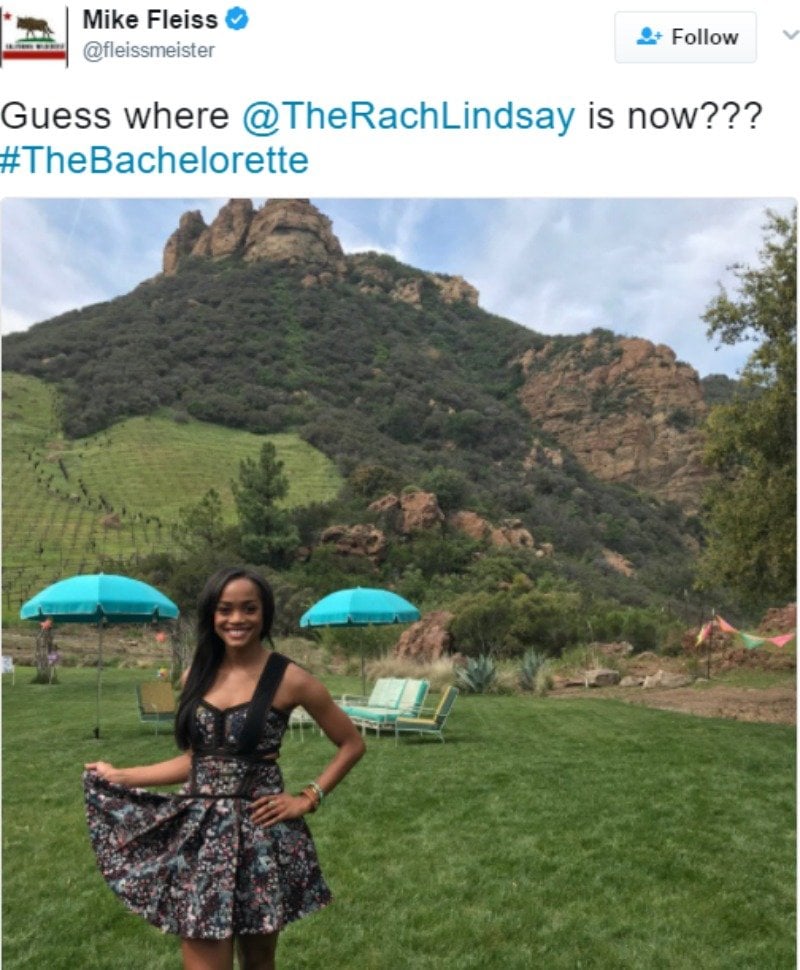 Fleiss tweeted another teaser of Rachel at one of her rumored group dates. According to Reality Steve, this date takes place at Malibu Wine Safaris. It's definitely a beautiful place, so hopefully the date goes well.
13. Kareem Abdul-Jabbar will reportedly make an appearance
The show is no stranger to cameos from professional athletes. This upcoming season will reportedly be no different. According to Reality Steve, Kareem Abdul-Jabbar shows up on one of the group dates with 10 of the contestants. The date's theme was, of course, basketball.
14. We'll see another concert date this season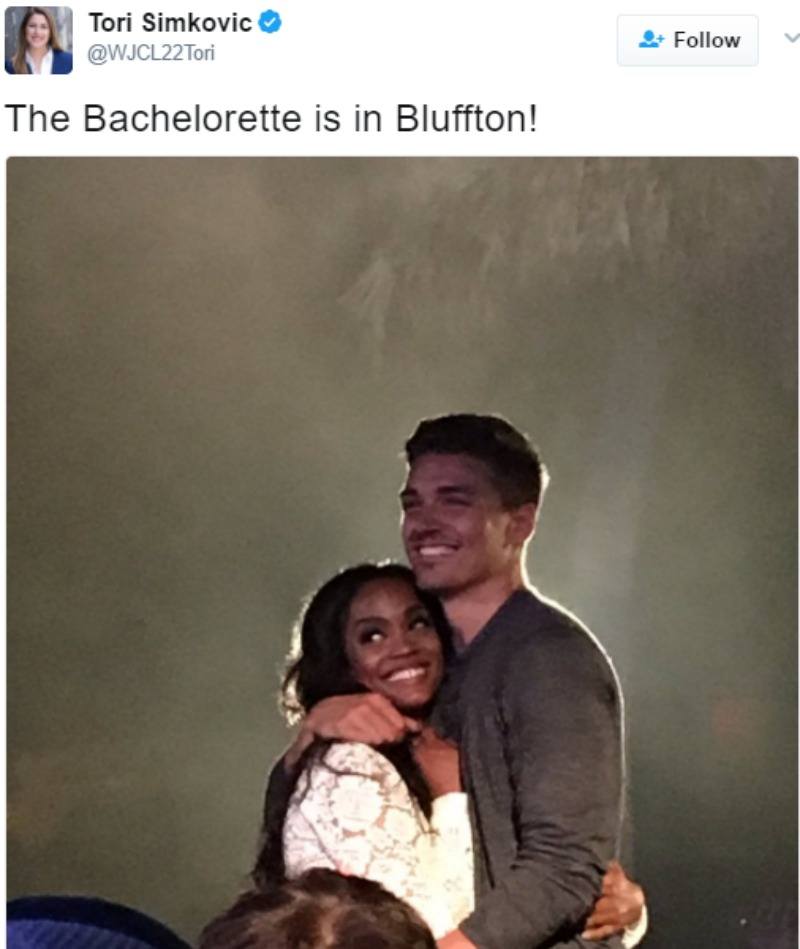 Another staple of the show is a concert date where the couple gets to go on stage. There have been pictures circling on social media from the event. The date was reportedly with contestant Dean Unglert and was a Russell Dickerson concert, according to Reality Steve.
15. The show has been releasing teasers
Now that the show's premiere date is getting closer, we are starting to get teasers of the new season. Rachel looks great in red and it looks like she's ready to move on from her experience with Nick. Sadly, there aren't any men in this promo video so a lot is still yet to be revealed.
Follow Nicole Weaver on Twitter @nikkibernice
Check out Entertainment Cheat Sheet on Facebook!