'The Bachelorette' Star, JoJo Fletcher Might Turn Her Neil Lane Ring into a Necklace After Jordan Rodgers' Proposal
JoJo Fletcher and Jordan Rodgers fell in love on The Bachelorette Season 12. They are still engaged years later, but Rodgers surprised her with another proposal. What will she do with her first ring? This is her answer and more about her future plans.
Jordan Rodgers proposed to JoJo Fletcher again
Fletcher's season of The Bachelorette ended with her telling Rodgers that she loved him. He then got down on one knee and proposed to her with a Neil Lane ring.
The couple is still together three years later and Rodgers decided to propose with a new ring. Fletcher posted a picture after the proposal on Instagram. The caption revealed:
Yesterday, Jordan asking me to marry him… again!! I didn't see it coming nor ever expected it… I can't put into words how much it meant to me @jrodgers11 … but I think you know by now from me bawling hysterically and totally blacking out. The show brought us together and set us up for a truly amazing proposal the first time around, but this time was all YOU. And that means everything and more to me. I can't wait to marry you! Thank you for loving me so purely and protecting my heart in a way I always used to pray for.
Neil Lane rings are free with a catch
The ring Rodgers picked out on the show was from Neil Lane. That ring was given for free given the show's partnership with the jeweler. However, there is a catch.
"In the contract, it says if you are not together for two years after the final day of the show airing, you have to give them the ring back," Jesse Csincsak, who got engaged to DeAnna Pappas, told Bustle.
Pappas also talked about returning the ring when their engagement didn't work. "I had to give it back," she said according to Entertainment Weekly. "It wasn't painful for me because it had no meaning anymore."
Other stars have since talked about still having their rings after breaking up from the person they chose. "I have it," said Kaitlyn Bristowe. "I don't know what to do with it … but I don't feel right selling it."
She might turn it into a necklace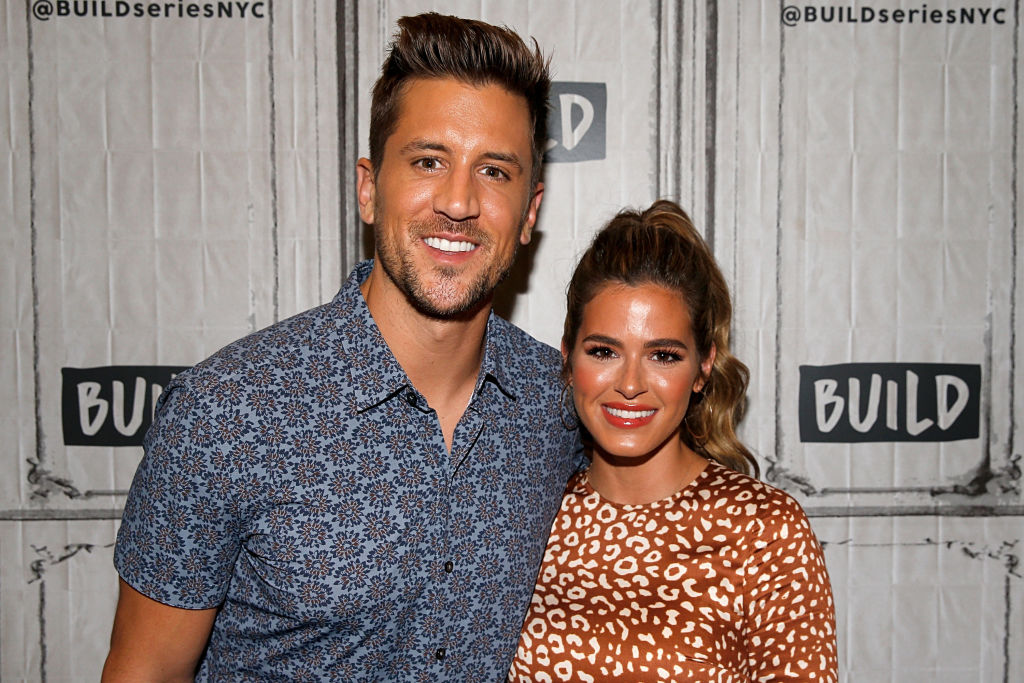 Rodgers revealed that she is keeping the Neil Lane ring. However, she might not be wearing it on her ring finger anymore.
"We are keeping it, it's very special to us. But it was also important to have our own story, our own ring, and our own moment, all our own. We are so grateful for the show bringing us together, but that is only part of our story," Rodgers said.
"We're keeping it. It's so sentimental, so we're gonna keep it," Fletcher confirmed on the podcast, Scrubbing In with Becca Tilley & Tanya Rad. She said they'll "Either pass it down, turn it into a necklace — we don't know."
It sounds like the couple has multiple options for the ring. The couple is also deep into wedding planning and said it's now time to walk down the aisle.