'The Bachelorette': The Bachelor Nation Men Who Are Helping Tyler C. Navigate His Newfound Fame
'The Bachelorette' veterans who are helping Tyler C. adjust to his new life.
Tyler Cameron might not have ended up with Hannah Brown at the end of The Bachelorette, but he did end the show with some life-long friends. In addition to the men he met on Brown's season, Cameron was also introduced to a community of supporters in Bachelor Nation.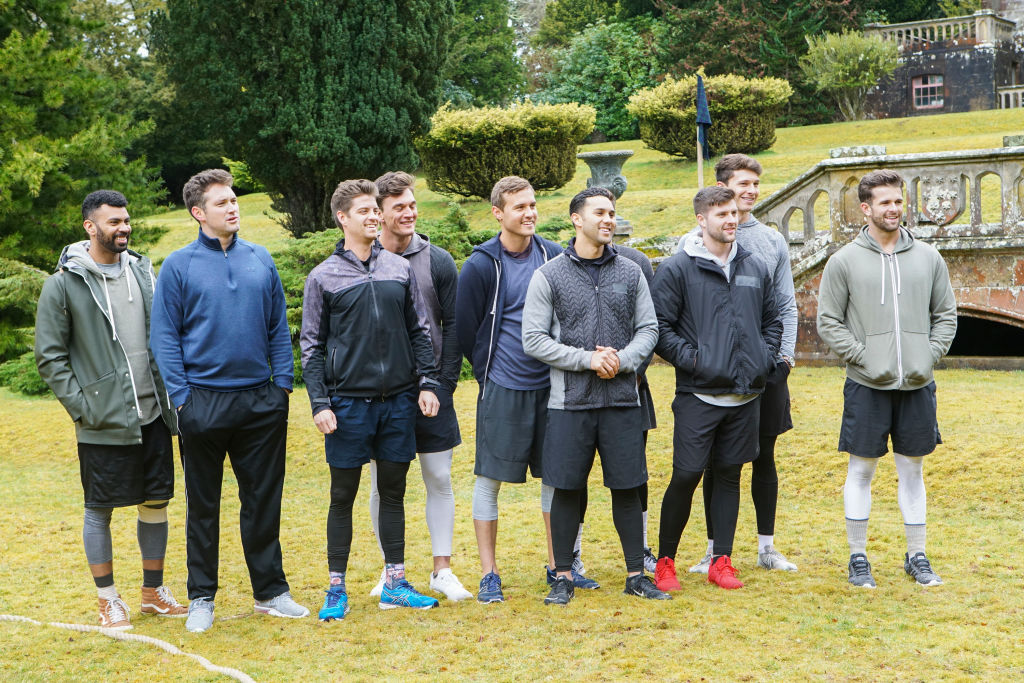 The friends Tyler C. made on 'The Bachelorette'
One of the men Cameron got close to during his time on The Bachelorette was Dylan Barbour. Barbour was on the most recent season of Bachelor In Paradise. He was known for, immediately, being incredibly enamored with Hannah Godwin.
"I knew Dylan was gonna dominate that beach. [Hannah G.'s] beautiful, I heard she's super sweet. I think that's who Dyan had his sights for from the get-go. I knew he was gonna do well. I'm excited to see how it all ends," Cameron said on the Bachelor Party podcast in late August.
Another person Cameron got close to during The Bachelorette was Dustin Kendrick.
"Dustin's one of the sweetest kids ever. Love that guy. We're running the Chicago marathon together. Dustin came in the first night wearing Chucks, a T-shirt under his jacket, and a nose ring. Just swag, his own swag. He doesn't care. We rode in the limo together; that's my guy. We had a lot of deep talks. He's a special person. I wish him so much success," Cameron said on the podcast.
The Bachelor Nation men who have taken Tyler C. under their wings
Luckily for Cameron, he's not the first hot guy to be catapulted into stardom after appearing on The Bachelorette. He's found himself some mentors to give him advice on how to navigate his new life. Particularly, Cameron is thankful for Nick Viall and Jason Tartick.
"I've spoken to a lot of those guys and Nick's someone who's been very helpful with how to navigate through this, along with Jason Tartick. Love that guy. He's super intelligent, he's driven. Him and Kaitlyn look like they kill it. The guys really help me navigate through all this. Forever indebted to those guys with how they've helped me," he said.
Tyler C.'s budding modeling career
Something that's come along with Cameron's newfound fame is a boost in his modeling career. According to the new model, Cameron has some exciting projects in the works.
"I was gonna move up here [New York], whatever happened with the show. Because houses are always gonna be built, renovated, there's always gonna be opportunities there. But there's a shelf life to modeling and these opportunities so I'm trying to run with it and see what it has to offer and I got some really cool things that are coming with modeling," he said.
Read more: 'Bachelor In Paradise': Sydney Lotuaco Thinks Colton Underwood's Kissing Lacked Passion Because He Was A Virgin