'The Bachelorette': Tyler C. and Gigi Hadid Reportedly Went Bowling On Their Second Date
Bachelorette fan-favorite Tyler Cameron has been making headlines this week after reportedly spending the night with Hannah Brown in Los Angeles then going on a date with supermodel Gigi Hadid a couple of days later in New York. 
Prior to their night together, Brown and Cameron both gave several interviews about not jumping into anything serious together right now.
"I cherish Hannah and value her and our friendship so much, but I don't think it's healthy for us to jump into anything right away. I think we need to be friends and see where life takes us. Whatever happens, happens," Cameron said on former Bachelor Nick Viall's podcast, The Viall Files.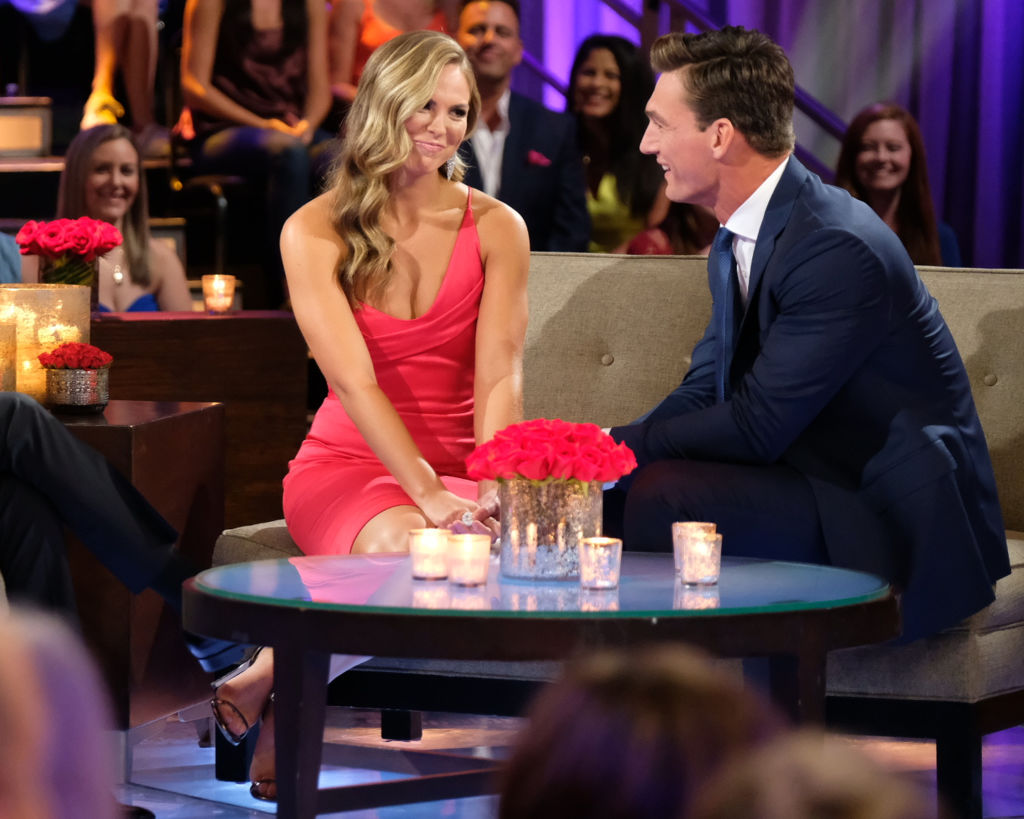 On Monday morning (before Cameron and Hadid's reported second date), Brown told ET that she and Cameron were both still very much single.
"I have feelings, but I'm also single and he's single and I wanna keep my options open and he can keep his options open," she said.
Tyler C. goes on a second date with Gigi Hadid and friends to a bowling alley
After their night out in New York City on Sunday, Cameron and Hadid were seen spending another evening together at Frames Bowling Lounge in the city on Monday night. According to a source that spoke to ET, the two were in the VIP bowling suite with about eight friends. They arrived at 6 p.m. and left around 9 p.m. After bowling, eating, and drinking, the group took off to do some karaoke. The source also reports that it appeared as if Hadid and Cameron were attempting to go unnoticed as they arrived and left separately.
"Gigi and Tyler went on another date Monday night," a source close to Hadid told ET. "The two went bowling and Gigi and Tyler were very flirty and kept laughing."
According to the source, the two "had a great time and things are going really well. They were constantly talking and romantically touching one another and just having fun."
Chris Harrison says Tyler C. is hurting his chances of becoming The Bachelor
"[This is] why we're waiting [to announce who The Bachelor is]. Let's see how these guys react. Let's see who really is sincere at the end of the day, because we do have a couple of months before we have to start production and really get into this, so we have time," Chris Harrison told ET.  
Harrison went on to say that if Cameron wants to continue dating around he's not going to be their first choice for The Bachelor. 
"If Tyler is bouncing around from girl to girl and loving the life and enjoying the limelight — which, by the way, good on him. That's fine. If that's what you want to do right now, I don't blame him. He's probably enjoying life really, really well — but that's not someone we're going to want to have as our Bachelor or Bachelorette," Harrison continued. "So, it's about sincerity. It's about where you are in your life. And if that's where he is in his life, then he's not the guy for us."
Read more: 'Bachelorette' Host Chris Harrison On Jed Wyatt: "Are You Sorry Or Are You Sorry You Got Caught?"