'The Bachelorette': Tyler C. Doesn't Think It's Healthy "To Jump Into Anything Right Away" With Hannah
If it's even possible, it seems there's been more drama after Hannah Brown's season of The Bachelorette ended than when the show was on the air. 

When Brown ended her engagement to Jed Wyatt after finding out he came on the show with a serious girlfriend, she famously asked runner-up Tyler Cameron out for a drink on national television.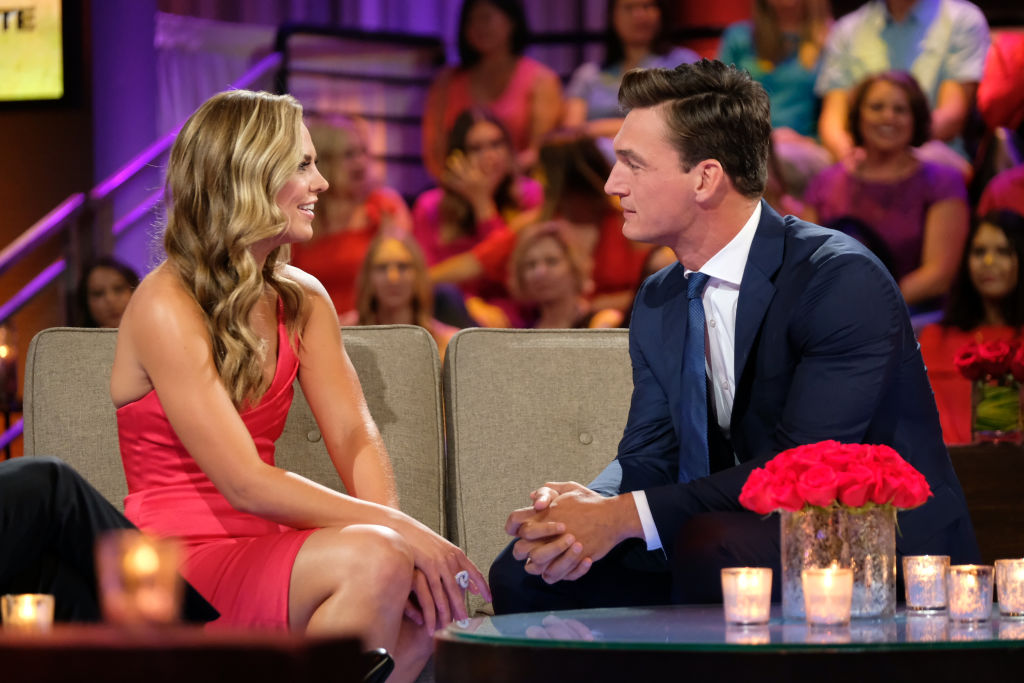 Days later, Cameron was seen leaving Brown's place in Los Angeles the morning after the pair supposedly caught up over drinks (looks like they chose to stay in).

A source told E! News that Brown invited Cameron over last Thursday evening and he ended up spending the night.
"Tyler got to Hannah's place around 9 p.m. and they stayed in," said the source. "He spent the night with her and left this morning after 10 a.m. She walked him out to his car and they hugged and kissed. He had an overnight bag and they looked very happy together."
Two days after that, Cameron was spotted out in New York with supermodel Gigi Hadid (the two started following each other on Instagram in July before The Bachelorette finale aired).
The past week has been a whirlwind for Bachelor Nation.
Hannah B. and Tyler C. moving forward
Just after "After The Final Rose," Brown told ET that she wants Cameron to be in her life but she's not sure if they'll work better as friends or romantic partners.
"It's only been two months ago, so my feelings just don't go away, but also we've both been hurt. I hurt him, I was hurt through that, and I was hurt through the relationship that I had," she said. "I think it's really important that if any type of relationship is going to happen for Tyler and I, that we hang out, and just see where we're at, and if that's friends, if it's more, I'm good with that."
"I want to continue to be a part of his life, and I think he wants to be a part of mine," she added. "But at what capacity, I don't think we know just yet."
Cameron gave an interview on former Bachelor Nick Viall's podcast, The Viall Files, just after "After the Final Rose," and he said he wasn't sure if it'd be "healthy" for him an Brown to be together "right away."
"I cherish Hannah and value her and our friendship so much, but I don't think it's healthy for us to jump into anything right away. I think we need to be friends and see where life takes us. Whatever happens, happens," he said.

Brown and Cameron probably discussed the nature of their relationship during their alleged sleepover Thursday night. Whatever they decided, it seems as though they concluded that seeing other people was alright, based on Cameron's outing with Hadid two days later. 

Read more: 'The Bachelorette': Tyler C. Reportedly Goes On a Date With Gigi Hadid Days After He Allegedly Spends The Night With Hannah Brown