'The Bachelorette': Tyler C. and Supermodel Gigi Hadid Now Follow Each Other On Instagram Because Of Course They Do
Tyler Cameron is among the final three contestants of The Bachelorette, along with Peter Weber and Jed Wyatt. Cameron stole America's heart with his dashingly good looks and feminist perspective. 

A quiet contestant in the beginning of Hannah Brown's season, he didn't really come out of his shell until his first one-on-one.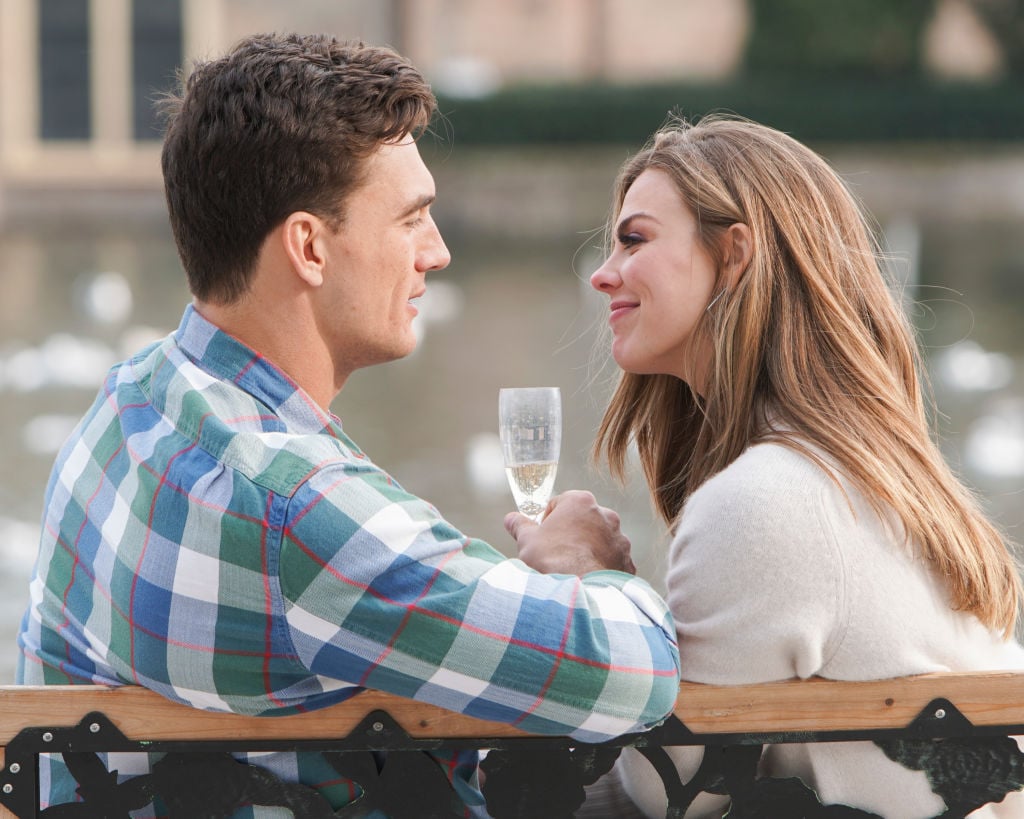 The moment America fell in love with Tyler C.

He picked Brown up when she was down.

"You know sometimes you need a man to stand up for you and fight for you or sometimes talk you off a ledge, you know. Relax, you know, we'll get through this. That's why we have each other. That's what it's all about. We're not always gonna be super chipper," he told her.

"We don't need the best, we only need the real Hannah, and I got that today and I adored that today," Cameron added. 

If fans were impressed by Cameron's positive attitude during the day portion of the couple's one-on-one, they really got their socks knocked off during dinner.

When Brown asked Cameron why he went on The Bachelorette he replied:

"I think I'm really at a point where I'm really accepting of who I am and ready to give myself to somebody else. To be honest, I almost didn't come here. I almost stepped away. My pops almost died like two months before I came out here. He got really sick and he was in the hospital for like 25 days, he was in a coma for like 10 days, it was tough. I had to sign away his rights and send him away for surgery. It was like the hardest thing I ever went through in my life." 

He continued: "I really didn't even want to come, but then like my pops kind of started recovering, had a successful surgery, every day I'm with him, doing everything I can to make him better. Me and my dad would sit around and watch The Bachelorette and he kind of like became a huge fan of you, and he was like 'Tyler, this is your girl. You've got to go make the most of this opportunity.' And so I went for it and was still feeling like 'I don't know if this is for me,' and then I get to the limo and I see you–I got this feeling that I've never had before. I just feel it for someone I've never felt for someone before, and that confirmed a lot for me right then and there. I was like 'I'm not here for The Bachelorette, I'm here for Hannah,'" adding: "I really am falling hard. I think the world could be ours."

Tyler C. and Gigi Hadid follow each other on Instagram

If Cameron and Brown don't work out it looks like he may have another interested party–none other than supermodel Gigi Hadid. The two recently began following each other on Instagram and fans were quick to read into the social media move.

In fact, some fans are pretty devastated.

But if we know anything about Cameron it's that he's a stand-up guy. So until we can confirm that he's not with Brown, it's probably safe to say he hasn't slid into any supermodel DMs just yet. 

Read more: 'The Bachelorette': Tyler C. Is Inspiring Hordes Of Women To Start Running In NYC