'The Bachelorette': Tyler C. Is 'Disappointed' In Jed Wyatt
The Bachelorette finale aired earlier this week and we learned what exactly went down between Jed Wyatt and Hannah Brown after the ex-girlfriend story broke.
In a clip shown during the second night of the finale, Brown explained how she found out about the scandal.
"The second night after we got engaged, Jed tells me that he had been hanging out with this girl before he left to come on the show. I was like 'When was this?' And I remember him saying 'a week before the show.' And I was like 'Ok, so you broke it off.' He said 'yes.' He told me it was nothing. It was hard to hear but I tried to let that go," she said.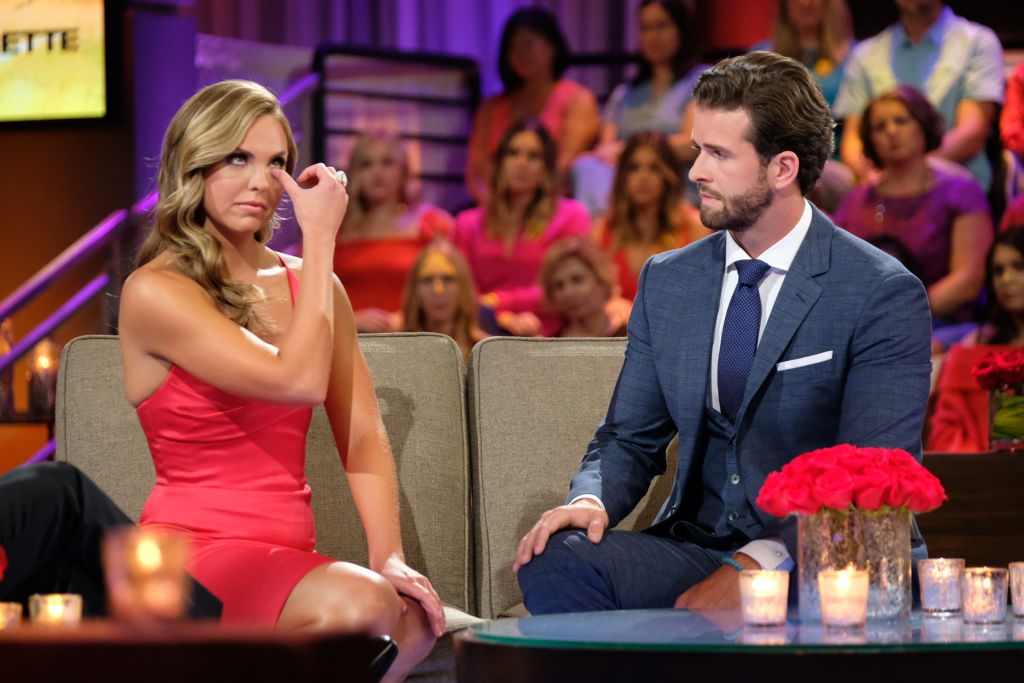 Brown continued: "Then a few weeks later, I get news that there was a People Magazine article that was out and I start reading it and it was not the same story that I was told. The article said that he didn't really end the relationship before he came here. The extent of that and what was withheld from me after I've already said 'yes' is not ok. Jed has muddied the waters of our future together and it's not what I thought I said yes to."
Jed Wyatt addresses the ex-girlfriend rumors
Then a clip was shown of Brown confronting Wyatt about the rumors. He downplayed his relationship with Haley Stevens, saying he never considered her his girlfriend despite swapping "I love you"s, going on multiple trips together, and meeting each other's families. He also told Brown that he ended the relationship in his head, but never officially to Stevens.
When Wyatt appeared on "After The Final Rose," he changed his tune and apologized for his actions.
"First and foremost, from the bottom of my heart, I want you to know that I'm sorry. Apparently, they've already shown where I half apologized but, especially in hindsight, now that I've had time to review myself and my past and my behaviors towards not only you but other people, I fully see that I wasn't the best that I could be. And by lacking details to you, the things that you deserve, and the things that you want, it kind of–not kind of–it ruined what we found here in a place that I never would have expected to find love like this with someone that I wanted to spend the rest of my life with," he said.
How Tyler C. feels about Jed Wyatt now
Just before the finale ended, Brown asked fan-favorite Tyler Cameron out for a drink. He said he'd love to.
Cameron and Wyatt grew close while on The Bachelorette together–they're both part of the salmon jacket crew. But Cameron recently revealed on an episode of the Viall Files podcast that he's "disappointed" at how things worked out for Brown.
"Jed's someone that I really got close to in the house and, you know, it's just hard to see all this go down because I'm just disappointed," he said. "You know, I wanted the world for Hannah and, you know, it's upsetting that it didn't work out. I think he could've handled things a lot better than he did."
Read more: 'The Bachelorette': Does Tyler C. Want To Get Back Together With Hannah B.?