'The Bachelorette': Tyler C. Is Headed To Court For Careless Driving
On our TV screens Tyler Cameron may still be in Greece vying for Hannah Brown's heart, but back in the real world, he has an upcoming court date.

On Friday, TMZ reported that 26-year-old Cameron got into a small car accident back in May. He rear-ended a 2014 Ford F1-50 King Ranch with his 2005 Ford Excursion. The crash caused the truck to hit a third car that was being driven by a pregnant woman. No one was seriously injured.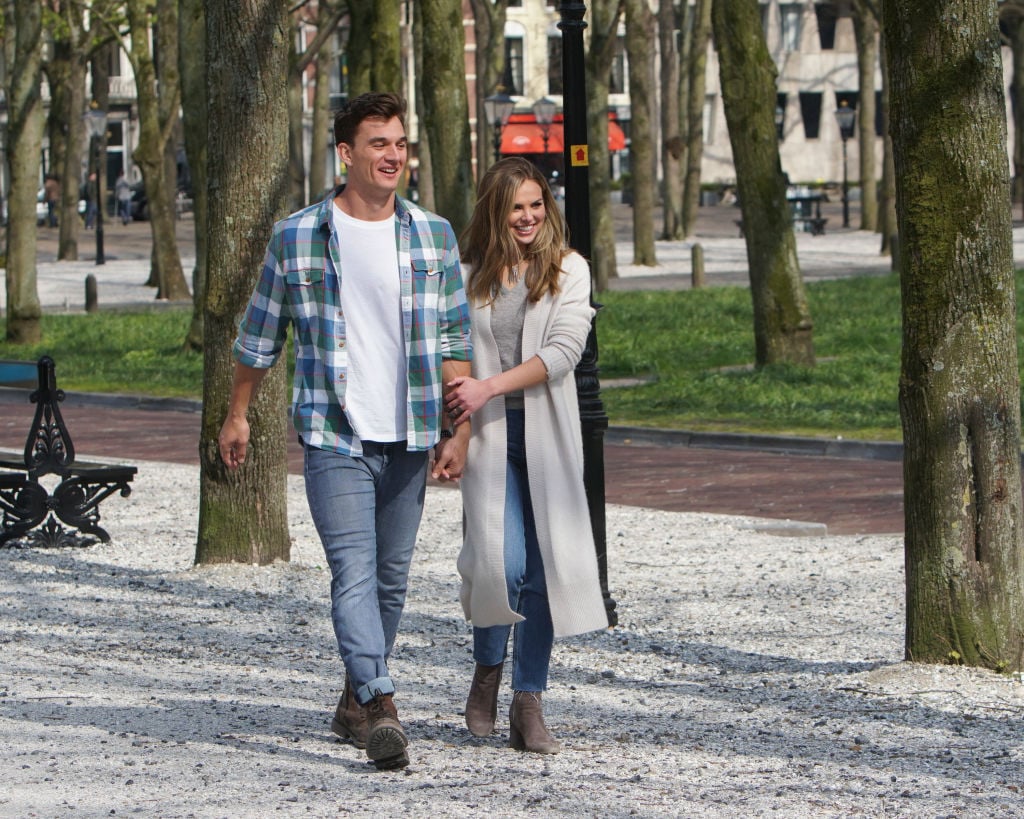 The police video from Tyler C.'s crash

TMZ posted a video detailing Cameron's interaction with police officers on the scene. When asked if he was alright Cameron replied: "Yeah, I'm good," as he wiped away a small bit of blood from his forehead. When asked if he needed a ride he said his "little brother" was coming to pick him up.
Cameron went on to explain the accident. He said that as he was driving over a large hill on an Alternate A1A bridge, he suddenly saw that "everyone was stopped," and his "big truck couldn't stop that fast."
The officer speaking to Cameron let him know that he's "going to be found at fault and get a ticket for him." He also let Cameron know that he has the option to plead not guilty in court.
"All you need to do is call GEICO, let them know what happened, they'll take care of everything else," the policeman told Cameron.
"I appreciate you guys," he replied.
According to the Sun-Sentinel, the Jupiter Police Department cited Cameron for careless driving and fined him $166. The reality star failed to pay in the allotted 30-day period so his driver's license was reportedly suspended for about a month then reinstated after he pleaded not guilty and paid the $23 late fee.
TMZ was also sure to mention Cameron's "sweaty, chiseled abs" and how they "glisten[ed] in the sun" at the scene of the crash.
Fans react to how hot Tyler C. looks at the scene of the car crash
Cameron fans especially appreciated the police footage for that reason.

"Even After a Car Accident, The Bachelorette's Tyler C. Looks Hot AF," tweeted one fan.

"I'd pay money for Tyler c to run me over with a truck I'd be f*cking HONORED," tweeted another.

"Tyler C could hit me with a truck and I would apologize," tweeted another fan along with two photos of the reality star shirtless.

And some fans took the opportunity to try and do some math about when and where the accident took place.

"Tyler C had a car crash on May 21st in Florida. Bachelorette wraps filming in mid-May. Me trying to figure out who Hannah picks. #TheBachelorette," tweeted another fan.

Read more: 'The Bachelorette': Tyler C. Is Inspiring Hordes Of Women To Start Running In NYC