'The Bachelorette': Tyler C. Only Had One Girlfriend Before Hannah Brown
Tyler Cameron didn't talk about his past relationships much on Hannah Brown's season of The Bachelorette. But in a couple interviews he's given since the show's ended, he's spoken a little about his first and only girlfriend prior to Brown.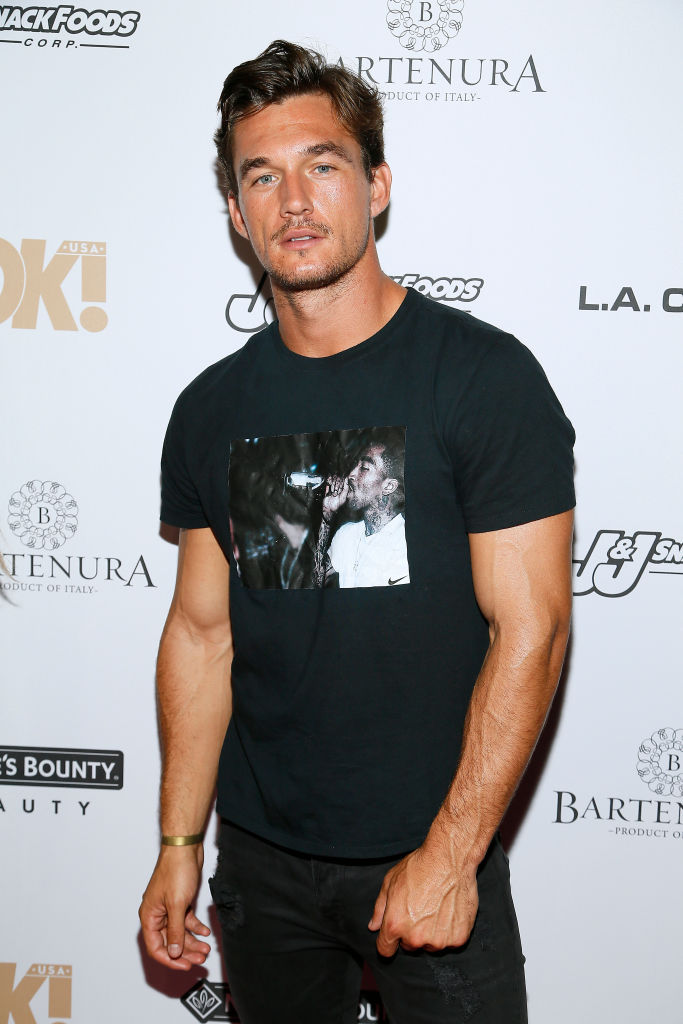 We don't know who she is, but we know they dated for "about a year and a half" and why they broke up, according to Cameron.
Tyler C. explains why his first girlfriend broke up with him
"When I got cut from the Ravens that kind of put me in my darkest hole. 'Cause since I was five years old I wanted to be a pro football player and that was my whole dream and then I got cut from the Ravens and I kind of went in a dark hole, in a dark spot. This season I saw a lot with Hannah, so many people were taking from her and not giving back to her. And I felt like I was taking so much from my ex 'cause she was trying to give me so much to pull me out of that hole and then at the end of it she broke up with me. Then I stood back and a month later I really saw the toll I took on her. I was so in my head about football and not being as good to her as I could have been," he said on the Viall Files podcast.
He went on to talk about the lesson he learned from that relationship.
"She was always there for me, super sweet girl. And just not achieving my goals put myself in a really bad mental place. She tried her best and I really just had a hard time coping with football and not working out and really just wasn't the best boyfriend, wasn't attentive, didn't really give her my all. She ended things for her and it was a big lesson for me," he said.
Cameron continued: "She put so much value into me and I didn't give none back. I had such a hard time with Hannah's season because I was seeing so many guys taking value from her, taking away these cocktail parties and from her moods, and putting her in bad places. From afar, it would get me fired up because she doesn't deserve that and my ex didn't deserve that as well."
How Tyler C. deals with a breakup
Cameron ended up getting dumped by Brown, too (we'll see how things end or progress for him and Gigi Hadid).
In an interview with the Bachelor Party podcast, Cameron said that he was "full-blown" ready to get engaged to Brown.
"That was tough, I mean it hurt. That was one of those tougher moments I've ever had," he said.
Cameron went on to say that his secret for seemingly recovering so quickly was staying busy, just like he did when his first girlfriend broke up with him.
"Getting out of my first relationship, whenever I thought about it I would hit up my friends and just keep myself busy. That's why I had to get out of Jupiter and head to New York because New York keeps me so busy. So I just kept myself very busy and kind of put my nose to the grindstone and just started working and grindin' and just kind of being around people helped me get through those things. I have great friends and they were always looking out for me," he said.
Read more: 'Bachelor In Paradise': Sydney Lotuaco Thinks Colton Underwood's Kissing Lacked Passion Because He Was A Virgin