'The Bachelorette': Tyler C. Thinks It's Important For Men To Hold Each Other Accountable
Our Unproblematic King Tyler Cameron has been making headlines recently for his post-Bachelorette dating life. After spending the night with Hannah Brown, he was photographed two days later going out with supermodel Gigi Hadid in New York City. The night after that, the two models were spotted out bowling with friends.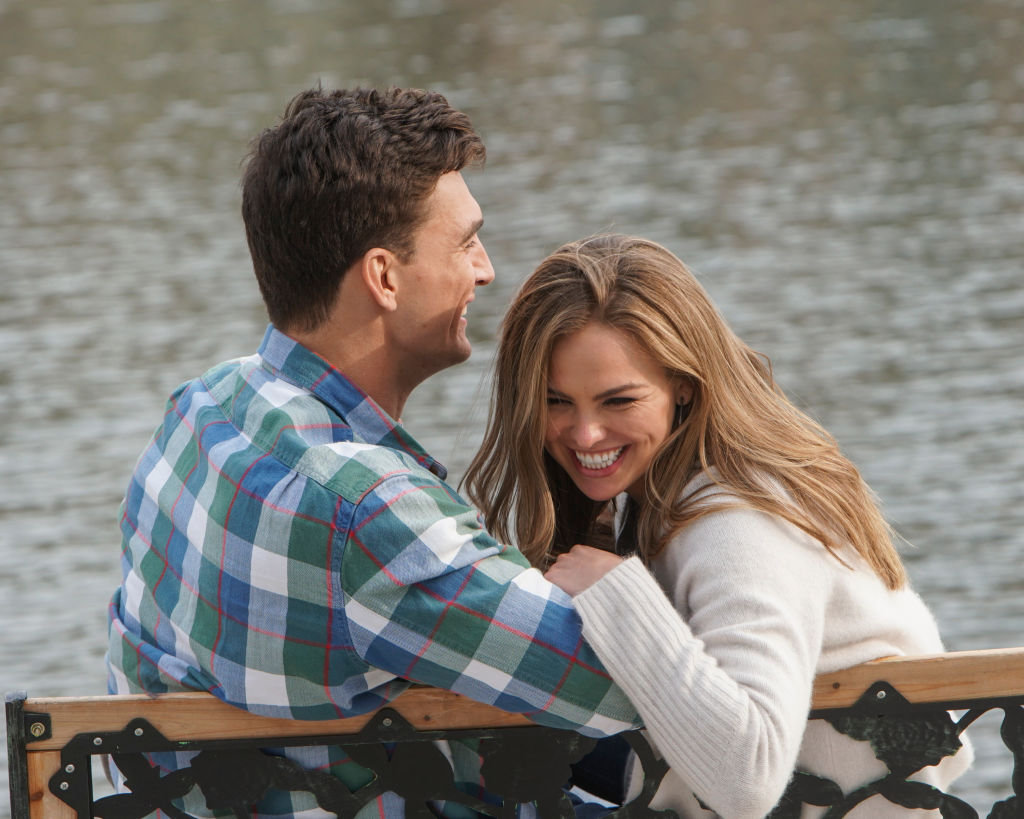 Bachelor Nation was hopeful Brown and Cameron would get together, especially after spending the night together. But, at the end of the day, all that matters is that both Brown and Cameron are happy, whether that's together, single, or with other people.

Tyler C. on holding men accountable

Bachelorette fans first fell in love with Cameron when he revealed himself to be quite the feminist on Brown's season. He was a breath of fresh air next to controversial contestant Luke Parker.

Cameron frequently stood up to Parker and called him out for the unfair double standards he was placing on Brown (like when Cameron asked Parker why he was allowed to parade around with his shirt off and she wasn't allowed to go bungee jumping in her underwear).

In a recent interview with Glamour, the publication asked Cameron if it was important for him that men hold each other accountable.  
"It's very important. My friends that are very close to me, we hold each other accountable and call each other out on our B.S. I think it's important that when things aren't right, they need to be called out. Those actions shouldn't be celebrated; they should be brought to attention," he said.
Tyler C. reflects on his 'Bachelorette' behavior
Cameron received a lot of positive attention for his behavior on The Bachelorette.
"I think one of my favorite compliments I got was that a lot of moms come up to me and say they make their sons watch the show because of me. That means a lot. I just want to be a good example for my little brothers. How that translates to everyone else [is awesome]. I'm very grateful for how my parents raised me and the experience I've had in my life to lead me to where I am today," he told the publication.
One moment that stood out to fans, in particular, was during Cameron and Brown's fantasy suite date. She told him she didn't want to get physical with him and he, of course, happily obliged. 
"That's all about being respectful and keeping it real. It's about respecting and honoring each other's boundaries. I think that's the best way to really carry out a relationship, to take care of each other's boundaries. When those boundaries are set, you love on those boundaries and don't push 'em," he said.
No matter who Cameron ends up dating–whether that's Brown, Hadid, or someone else–we hope he'll continue to treat his partners with the respect he showed on The Bachelorette.
Read more: 'The Bachelorette': Hannah Brown Tells Fans Not To "Compare" Her To Gigi Hadid