'The Bachelorette': Tyler C. Writes A Sweet Letter To Hannah B. On Instagram About "That Drink"
Last night marked the end of Hannah Brown's journey as The Bachelorette. After finding out that Jed Wyatt came on the show with a girlfriend, she broke off her engagement. Wyatt made an appearance on last night's "After The Final Rose" and apologized, but Brown said that she just couldn't jump into a marriage that was built on dishonesty.

After Wyatt exited the stage, Tyler Cameron joined Chris Harrison and Brown to uproarious applause. It was obvious that he was excited to see Brown, and she was giddy to see him. She told Harrison plainly that her feelings for Cameron hadn't gone away.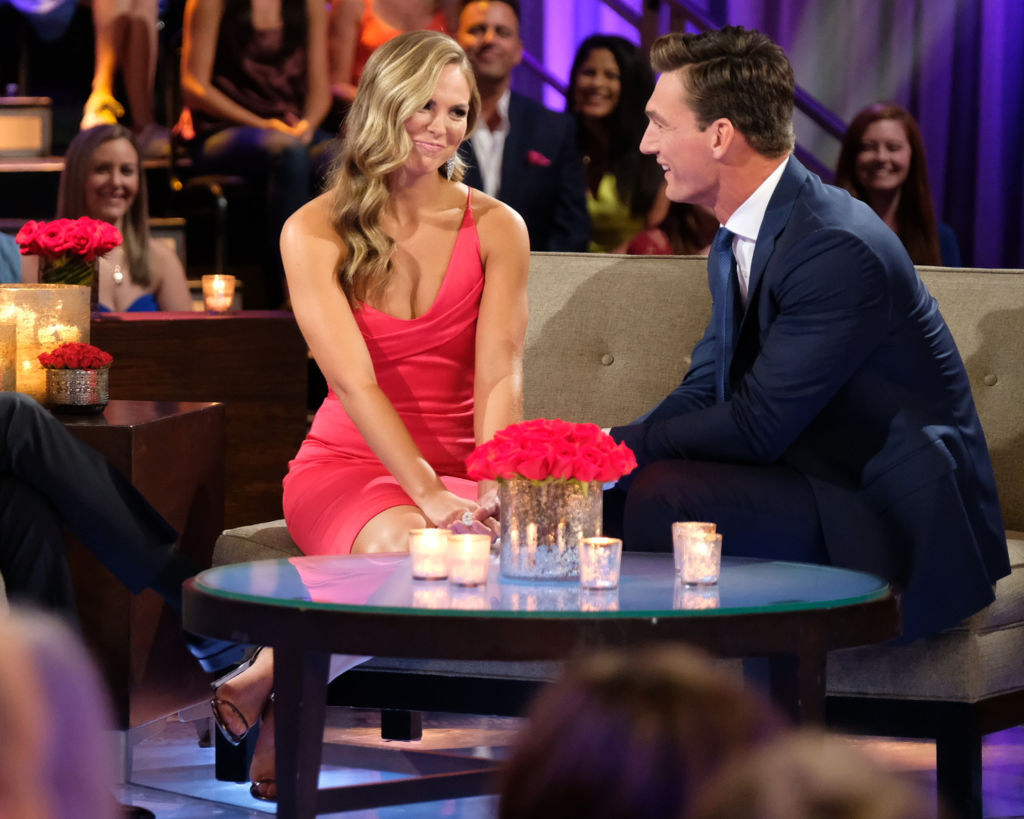 After a brief interview, Brown asked Cameron out for a drink–again, the audience went wild. Cameron said he'd love to.

Bachelor Nation is absolutely ecstatic to learn that Brown and Cameron are going to possibly give their relationship another shot. After the way Brown's season ended, many Bachelorette fans were just happy to learn Brown could be getting her fairytale ending after all. She deserves it.

Tyler C.'s Instagram post dedicated to Hannah B.

On Wednesday morning, Cameron posted a photo of him and Brown at "After The Final Rose" to Instagram along with a letter to the former Bachelorette.

"Dear HB,

What a ride… I'll make this short and sweet. This journey with you is something that I will always cherish. I am so grateful for all the experiences that we shared together. You taught me so much about myself and pushed me to be a better man. I learned so much from you and so did the rest of Bachelor Nation. You were what we all needed as a lead. You showed strength and grace in the most beautiful way. You kept it real and gave us all of you. As one chapter closes, another one begins. The world is yours girl! Excited to see what you do with it. Looking forward to that drink.

Forever your biggest fan,
TC"

The sweet message seems to indicate that Brown and Cameron are indeed going to get "that drink" and see where things go.

"I'm cheesin' hard. I'm really thankful for your love and support. You're the best, and I'm glad America thinks so too. And…see ya soon! Cheers," Brown responded to the post.

The post is, of course, filled with Bachelorette fans freaking out and wishing the potential couple well. 
"So much respect for you and how you conducted yourself on this journey! Not only is Hannah a role model to every woman out there, but you're a role model for every man! Continue to do you and be yourself!" commented one fan.

"I hope the drink goes good! they need to just get married already!" commented another.  

Read more: 'The Bachelorette': Why Was Hannah Brown Crying After Her Fantasy Suite Date With Tyler C?