'The Bachelorette': Was Scott, The Contestant With a Girlfriend, Planted by Producers?
Last night Hannah Brown's first Bachelorette episode aired and it wasn't as cringeworthy as Bachelor fans were worried it would be. In fact, based on night one and the preview shown, it looks like it's going to be a pretty good season. Hannah B. seems to be communicative with her contestants about what she expects from them, she stands up for herself, she even tells one sorry man "I have had sex and Jesus still loves me" (YES Alabama Hannah! You GO! Roll Tide!!).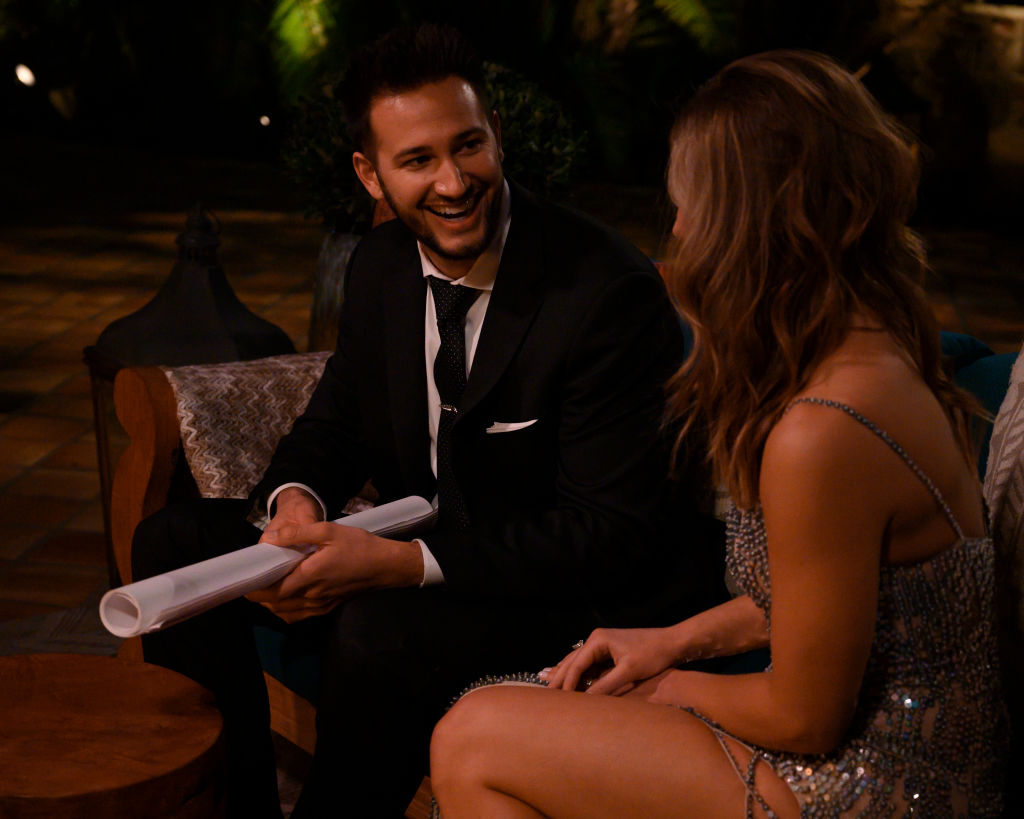 Because fans (and producers alike) were so nervous about Hannah B. being able to handle her Bachelorette responsibilities, ABC gave the star a couple safety nets in former Bachelor contestants Demi Burnett and Katie Morton. Mostly, they were there to make her comfortable. But they were also there to sniff out a rat.

How Demi and Katie supposedly exposed Scott

Demi told the camera that someone on social media had reached out to tell her that one of the contestants came on the show with a girlfriend. She did not share his name. Then she and Katie proceeded to spy on their friend's interactions with the men. Demi probably knew which contestant it was going into the investigation, but she played it off as though she'd know him when she saw him. The whole thing seemed a little fishy in execution.

Chris Harrison recently told The Hollywood Reporter that the show released 33 possible contestant names early with the hope that social media would do its thang and dig up some dirt on the proposed contestants. Only 30 men then moved onto actually compete. Somehow Scott Anderson, the contestant with a girlfriend, slipped through the cracks. Or did producers know Scott had a girlfriend and put him on the show anyway to give Hannah B. an easy win on her first night? It certainly empowered her. And it certainly made her look good. The audience was so worried about Hannah B.'s ability to articulate her feelings and remain in control. This little situation put the audience at ease. We got to see how she performs in an uncomfortable situation, and she did well.

Scott Anderson's Instagram

Despite his dramatic exit, Scott Anderson is still posting about his time on The Bachelorette on his Instagram. He even has a "Bachelorette 15" in his bio. His comments are flooded with things like "you had a girlfriend on mOnDaY?!" and "So we can all see you cheat on your girlfriend? CLASS ACT DUDE."

He has yet to give any interviews about his brief stint on The Bachelorette/how things really went down between him and his girlfriend, but he doesn't seem to be too embarrassed about it. He's not engaging with the naysayers in his comments section, and he's still proudly repping his rose.

Was he planted by the producers to make Hannah Brown look good? Unconfirmed. But if he was, he definitely did his job.

Read more: 'The Bachelorette': Chris Harrison Loves That Hannah Brown Embraced Her Issues

Check out The Cheat Sheet on Facebook!