'The Bachelorette': What Is It About Luke Parker That Makes Him A Fan Favorite?
Season 15 of The Bachelorette is finally here and Bachelor Nation fans already have the top contenders after just one episode.
Last night, we were able to finally get a sense of the 30 men who are competing to win over the heart of beauty queen and fan favorite Hannah Brown.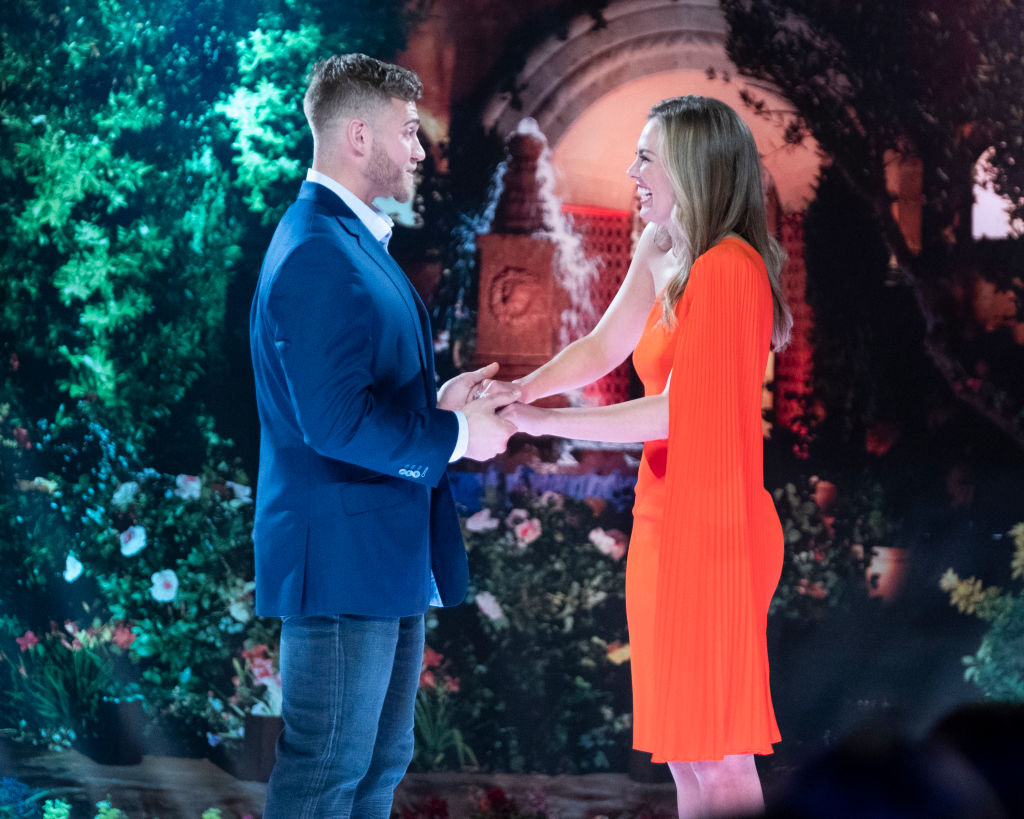 So far, the contestants are typical manly types but there were a few who stand out among the most.
One of those men being Luke Parker who just oozed charm and sophistication the minute he stepped out on stage during The Bachelor finale.
Luke has been crushing on Hannah for a while
Though we just met Luke Parker, we still can't get over how excited he was meeting her for the first time.
The moment he climbed out the top of the limo on the last night's episode, he just looked thrilled to be in the presence of the woman he's been crushing on.
According to sources, Luke P. has been lusting after Hannah Brown since before the season started.
His friends and family have even said he "admired her faith and beauty" and she is the only woman he wants to be with.
He was the first one to comfort Hannah after Scott drama
We love a man who take initiative.
After the drama-filled scene when Hannah confronts one of her contestants, Scott, for coming on the show while he has a girlfriend back home, Luke was the only one who went out to make sure she was okay.
"I wanted to step up and take initiative," he said before he went looking for Hannah.
"I just want to encourage you. I know it's hard not to see someone here for the right reasons," Luke told her. "I just want you to know that I am here for you. I'm not here to win a couple roses. I'm here to win your heart."
He won the first impression rose
Though there were a few men who were super close to getting that first impression rose, Luke P. won it in the end.
Since he made a great impression when he stepped out of the limo and was there for Hannah after the whole Scott debacle, Luke was definitely her favorite by the end of the night.
After rewarding him with the first impression rose, Luke beamed as Hannah pinned the rose on him and said, "This really means the world to me."
Luke's from the south just like Hannah
One of the main reasons fans are hoping Luke P. makes it far in this season of The Bachelorette is mainly because he has southern charm just like Hannah.
The Alabama beauty queen is proud of her southern roots and many fans want her to find a man who can relate to her on a personal level.
Parker happens to hail from Gainesville, Georgia, which means he knows first hand what it means to ooze southern charm.
Just from his opening line after climbing out of the limo, we know that to be true.
As he emerged from the stretched limo in a navy blue suit with a purple paisley tie he told Hannah, "I know you call yourself the Beast, but I'm king of the jungle. I'm hoping we can change your title to 'My Queen.'"
Excuse us while we swoon.