'The Bachelorette': What Really Happened Between the Two Lukes During That Rugby Game?
Things got heated during a rugby game in "Week 4" of The Bachelorette. The cameras, unfortunately, didn't catch what happened between Luke Parker and Luke Stone.
So what really happened between them? Here is what they had to say about their physical interaction and more.
Luke P. claimed Luke S. tried to swing at him before he knocked him down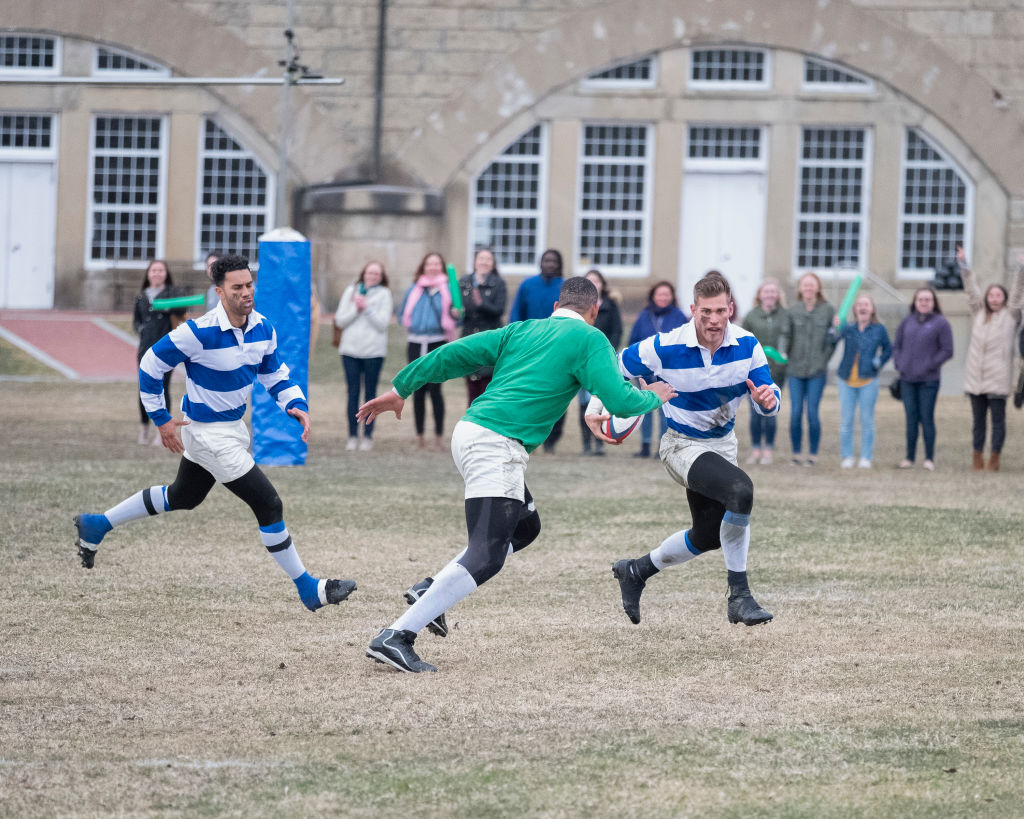 Parker had a different story by saying that Stone was an aggressor in the situation. He said that's what led to him throwing Stone to the ground.
"Today, I don't know if you know this, but Luke S. and I had an encounter on the field," Parker told Hannah Brown. "I had the ball, I stiff-armed the ground, but you know, he started cussing me out and started clenching his fits and started coming at me, started to swing at me. To hit me in the face. And I didn't know what to do and I picked him up and I put him on his back. I'm doing my best after the last thing, the conversation we had about all of this, I've been really trying hard."
The problem is the other men pointed out that Parker claimed to not remember what happened before things got heated so his story might not hold up. Stone also has a different story of what happened.
Stone said Parker threw him down to the ground and kneed him in the head
What is Stone's side of the story? He said that he wasn't going to take a swing at Parker, and it was Parker who took things too far.
Stone told Brown that Parker was rough during the game. When he tried to confront Parker about it that's when he had a "glazed look in his eye" Parker then picked him up and threw him down on the ground, which knocked the wind out of him. He said Parker then kneed him in the head.
Parker's story might have turned Brown against Stone, but Stone did have most of the house on his side.
The other men defended Stone
The other men in the house weren't happy with Parker's actions on the field either. Golfer, Garrett Powell confronted Parker about it.
"I've got 14 friends in this house, and you could have seriously hurt one today," he said. "I'm gonna let you know that I'm not okay with that." Mike Johnson also had some words for Parker about his game.
"Hannah told your a** last week to stop making this about you, and you're taking my motherf*cking time with the woman I'm trying to get to know," he said. When Parker laughed he responded with, "You laugh because you're a f*cking psychopath!"
The episode ended with a cliffhanger, but things weren't looking good for Stone. Parker told Brown that Stone just talked about his liquor business and forced him to tell Brown good things about him. It looks like next week will be another heated episode.