'The Bachelorette': Why do All of The Contestants Seem to Hate Luke P.?
Some contestants have an easier time than others making friends in the Bachelor Mansion. If it wasn't abundantly clear after the most recent episode of The Bachelorette, Luke P. isn't exactly one of the most popular guys in the house.

In fact, according to recently eliminated contestant Cam Ayala, many of the men chose to keep their distance from Luke P. because they got a "weird vibe" from him.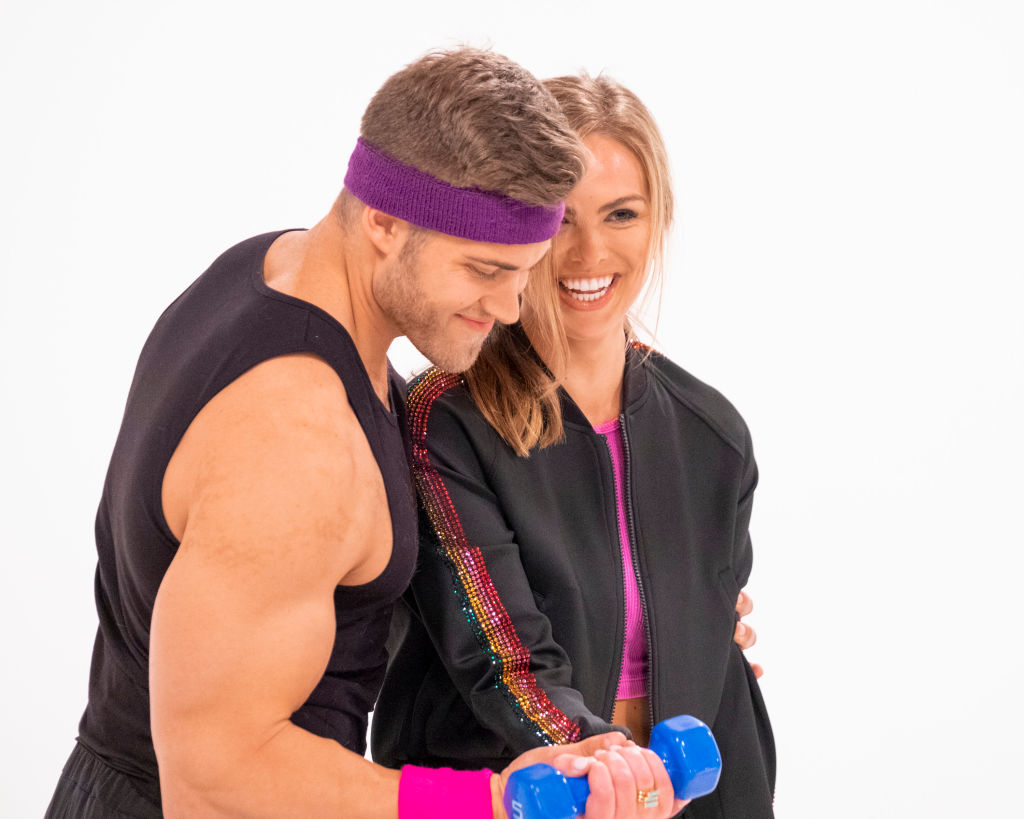 "Luke was one of those guys I distanced myself from in the house… I just got a weird vibe from him. He's a big personality. He's a former collegiate athlete, so I know he has a very competitive nature… he had a very different approach than the other guys in the house," Cam told ET. "Several guys [also distanced themselves]."

So why do the men seem to dislike Luke P. so much?

One of the reasons could be that he had such a far lead on any of the other men in the beginning of the season. Hannah Brown herself says her first intense connection was with Luke P.

"I mean I'm not gonna pretend like it's not obvious from that last episode. I'm like blahg about Luke P., like I am," Hannah B. told ET, sticking her tongue out to show just how hypnotized she is by her first impression rose winner. "So I really was struggling last episode […] I really did kind of have to pump the breaks for myself with him because I am one who would just zero in on somebody. And if we're looking right now, Luke P. was really easy for me to zero in on. Our emotional and physical connection is like far beyond the other men."

The other contestants could be threatened by Luke P.'s initial connection with Hannah B. Heaven knows the contestant isn't the most humble man in the bunch and the early lead had him acting pretty cocky.

Contestants believe Luke P. isn't here for the right reasons

Another reason Hannah B.'s contestants don't get along with Luke P. could be that they're wary of his intentions.

"Luke P. seems like maybe not here for the right reasons, which is kind of why I said he seems to be falling behind. I think that's starting to be revealed," Matteo told ET. "It seems like maybe he came in with more of like a strategy and is here to 'win' instead of build a relationship with Hannah."

Several contestants began to grow skeptical of Luke P. when he told Hannah B. (very early on) that he was beginning to fall in love with her. They felt he was just telling her what she wanted to hear in an effort to stake his place in the show.

But mostly, Luke P.'s just made it abundantly clear that he's not on The Bachelorette to make friends. That became even more apparent in the most recent episode during his quarrel with Luke S. Luke P. doesn't seem to have anyone in his corner save for Hannah B., but if you asked him, the first impression rose winner would probably be ok with that.  

Read more: Caelynn Miller-Keyes Reveals How She Thinks Hannah B.'s Doing As The Bachelorette