'The Bachelorette': Why Was Hannah Brown Crying After Her Fantasy Suite Date With Tyler C?
The fantasy suite portion of Hannah Brown's Bachelorette journey was an emotional time for the reality show lead. While she had a few fun, romantic dates getting to know a couple of her contestants on a deeper level, she was also faced with some drama.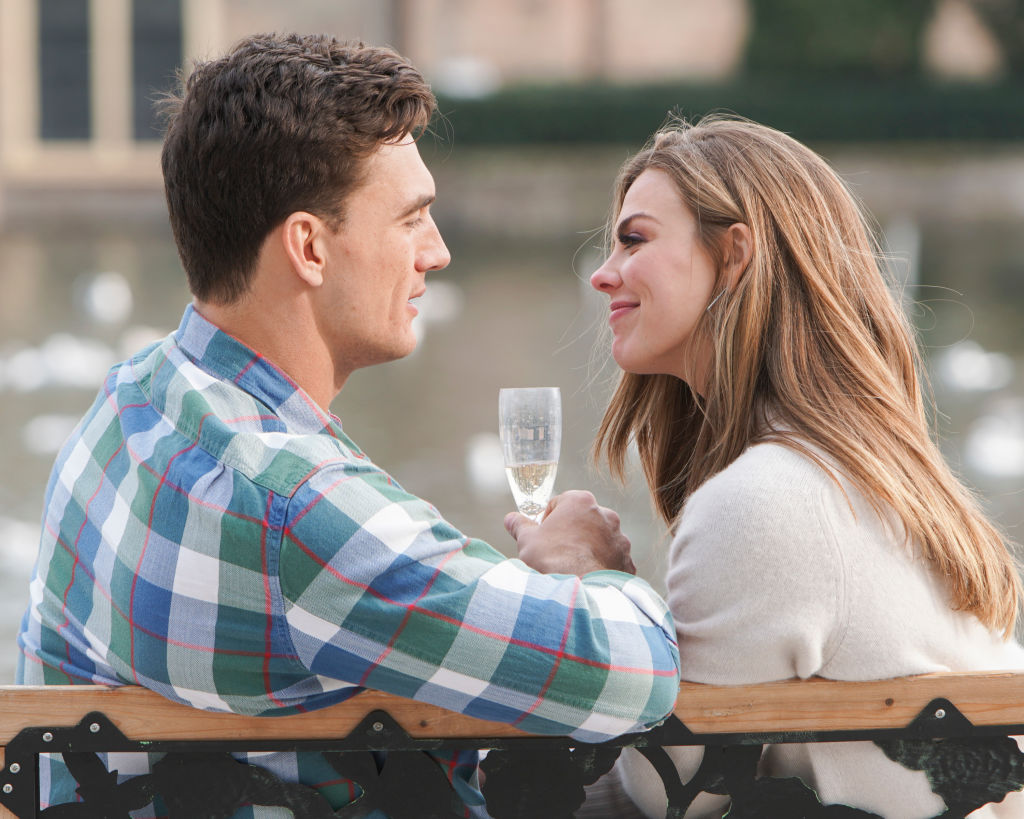 The argument between Brown and Luke Parker that's been teased for weeks finally aired and it was even more cringe-worthy than the previews lead us to believe.

"I just want to make sure that you're not going to be sexually intimate with the other relationships here," he told her.

From there, things got heated. Brown told Parker that he was making her angry and asked him to leave. He was… hesitant, but eventually got into a dark vehicle that drove him away (apparently, not for good) as Brown flipped him off.

Hannah Brown's fantasy suite date with Tyler C.

Brown did have a successful fantasy suite date with fan-favorite Tyler Cameron, though.

After a steamy massage session, Brown made it clear to Cameron that she only wanted to enter the fantasy suite together if they didn't have sex. She wanted to concentrate on their emotional connection, not their physical.

The next morning, Brown told Cameron she was grateful that he was "so respectful of the boundaries I wanted to put on our relationship last night."

"But it was what we needed," he replied. "I want things to be organic and happen the way you want them to happen. I want it to be natural, you know. We just have to be us and come easy and natural like we have this whole relationship."

During her confessional about her date with Cameron, Brown appeared emotional.

"I had a really great night with Tyler. We would make out and he would stop and just hold me and be like 'this is the best night ever.' He was the most respectful man that's ever been with me. Ever," she said, starting to tear up. "He continues to show me more and more of who he is. I figured out a whole other part of him that I put blinders on to."

Why Hannah Brown's fantasy suite date with Tyler C. made her cry

In a recent interview with ET's Lauren Zima, Brown said that she started crying because she realized she had read Cameron wrong.

"I think for a long time with Tyler I thought it was just physical. I put him in a box and was scared of him and thought it was just going to be physical with him. And then as we started having more one-on-ones together and time I started realizing that it was more but he scared me a lot because I thought he was a f***boy. I did. And then it was like 'Oh wait, maybe he's not, maybe he's not.' Then after our fantasy suite, I was like 'I cannot let this guy go.' It just killed me that I felt that I had put up walls for so long," she said.  

Read more: Tyler C. Got Into It With This 'Bachelorette' Alum On Twitter Over Hannah Brown's Sexuality