'The Bachelorette': Will Demi be Making an Appearance on Hannah B.'s Season?
Demi Burnett and Hannah Brown became friends on Colton's season of The Bachelor. Nothing says "bonding experience" like getting your heart broken on national television. From the get-go, Bachelor Nation could see some similarities between the two women. Demi was branded as the outspoken villain who wasn't afraid to go after what she wanted, and Hannah was branded as the spunky southern gal with a bit of a public speaking issue. But they were both always themselves. They never tried to act a certain way just because they thought it was what people wanted to see. They were both very real.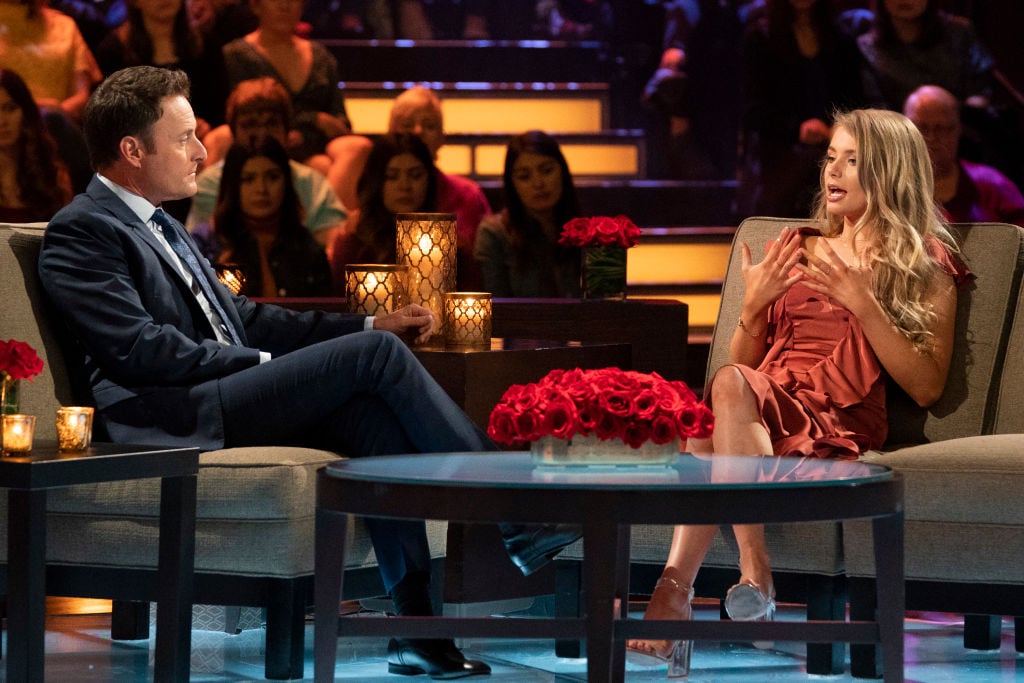 Demi is so excited that Hannah B. is 'The Bachelorette'

Today, Hannah's currently filming her season of The Bachelorette. Demi was actually the runner-up for the position of Bachelorette, but she's ecstatic for her friend.

"I cried, like tears of joy, I was so happy for her. Even in my interviews with [Robert Mills], I said I either want it to be me or Hannah Brown. My girl Hannah Brown deserves this. She talks about marriage all the time. She's ready to be married and I think she honestly will do a better job than I would have done," Demi recently told Extra TV.

We now know that Hannah found out she was named The Bachelorette prior to the "Women Tell All" episode of Colton's season (which would explain her cool confidence and extra poised demeanor). Demi must have known, too, because she was extra supportive of her friend that night.

Many Bachelor fans took to Twitter to applaud Demi's hype-man skills for Hannah B.

Will Demi make an appearance on Hannah B.'s season?

Since the two women became so close on The Bachelor, and their friendship's only grown after the show ended, it makes sense that Demi would make an appearance on Hannah's season of The Bachelorette.

"I can't say much about it … who knows how it's gonna go, if there will be a Demi appearance or not, we'll see," Demi told Extra TV with a coy smile.

At the very least, we know Demi's been helping her friend get ready for her shot at "fierce love."

"She was so excited whenever I saw her. I think that she is going to kill it. I think this is going to be one of the best bachelorette seasons that we have ever seen," Demi said of helping Hannah B. prep for the start of filming.

Will we be seeing Demi in 'Paradise'?

It's looking like there's a good chance Demi will be making an appearance on Hannah's season of The Bachelorette. Is there a good chance we'll be seeing our reformed villain on Bachelor in Paradise? During the "Women Tell All" episode, Chris Harrison was certainly hinting as much. At the end of Harrison's one-on-one interview with Demi during the live episode, he said he had a feeling we'd be seeing her again. That's about as good of a guarantee as we're going to get before this summer.

Read more: 'The Bachelorette': Will Hannah B. be the Most Awkward Bachelorette in the Show's History?

Check out The Cheat Sheet on Facebook!