'The Bachelorette': Will the Men Physically Fight over Hannah Brown?
Every season of The Bachelorette shows men not getting along as they fight for love. But will this season take a physical turn? Here is a reason why that might be the case and more.
The season trailer shows drama between the men
Of course, the house is never quite peaceful throughout The Bachelorette. The season trailer teases that there will be drama between multiple men.
In one scene, multiple men are standing outside and one looks like he is confronting Tyler Cameron and we hear, "If you're not here for your wife, get the f*ck out of here." It looks like Cam Ayala is the one who is confronting him and he says, "I can only be true to me. I can only be Cam. I always say ABC, always be Cam."
There is another heated moment shown during what looks like a two on one date between Luke Parker and another man. He is standing up while the other man is sitting down yelling, "I don't care what you said to her. I've been nothing but truthful and you are not going to mess it up!"
There is one key moment in the trailer that might foreshadow that things will take a violent turn more than all of this.
Mike Johnson is seen calling someone violent
The biggest red flag might be a conversation shown between Mike Johnson and another man. He says, "You are violent, you're aggressive, you are a psychopath."
We then get another scene of someone being taken away in an ambulance. This could still mean anything. There have been injuries on the show before from football games to people falling out of their bunk beds.
But does Johnson's violent line mean things will get physical between the cast members?
Chris Harrison said this season gets physical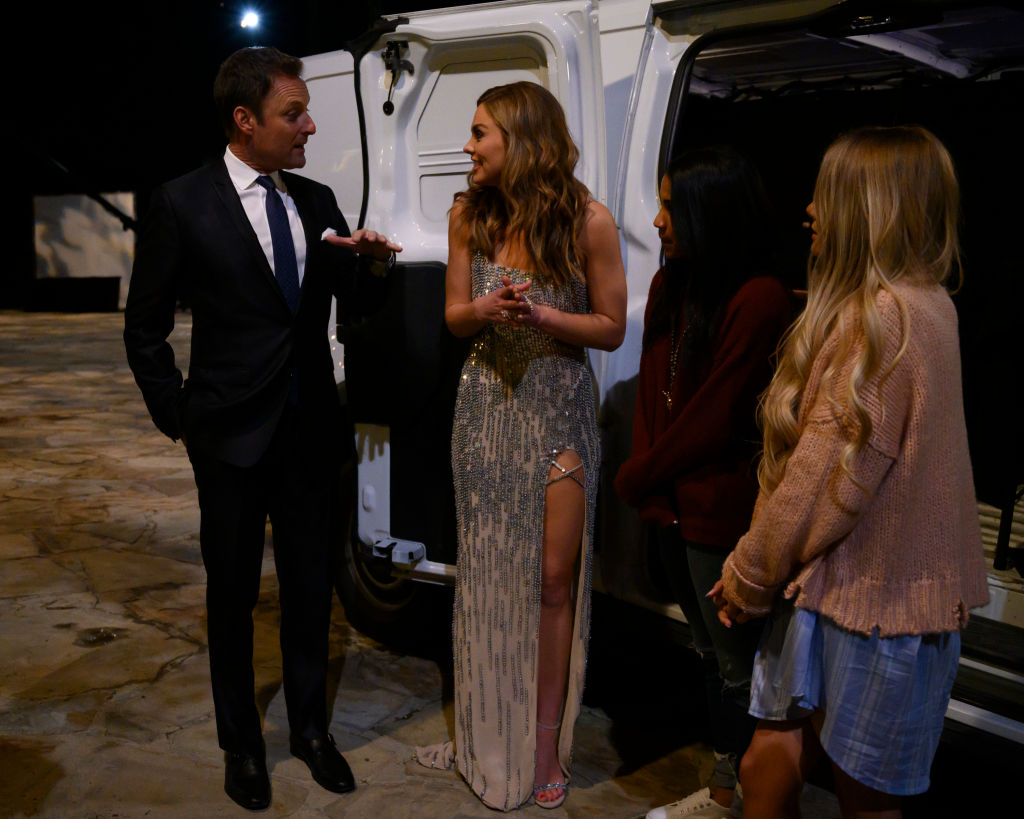 Every season of The Bachelorette tries to get men in a ring or on a field to duke it out for more time. However, this season might get physical for another reason.
"There is more drama this season than we've ever had on any show, The Bachelor or The Bachelorette — the man drama is intense," Chris Harrison revealed to The Hollywood Reporter. "It gets physical. They were just on fire. And I think a lot of that had to do with the guys being really on point, with even one of them kind of professing his love on one of the first dates."
He went on to say, "The analogy I give Hannah is that it's like you're drinking from a fire hydrant. It's a lot and sometimes, it's just too much. These guys were a lot for her to handle, but she held her own. It was rocky and it's been a lot for her."
Harrison does keep things vague enough that "physical" could mean multiple things. It could mean someone has sex and we know it does come up since the trailer showed Brown saying she's had sex, but Jesus still loves her. So did the guys fight over Brown? Fans will have to wait and see what Harrison's comment meant.