'The Bachelor's' Arie Luyendyk Jr. Marries Lauren Burnham in Hawaii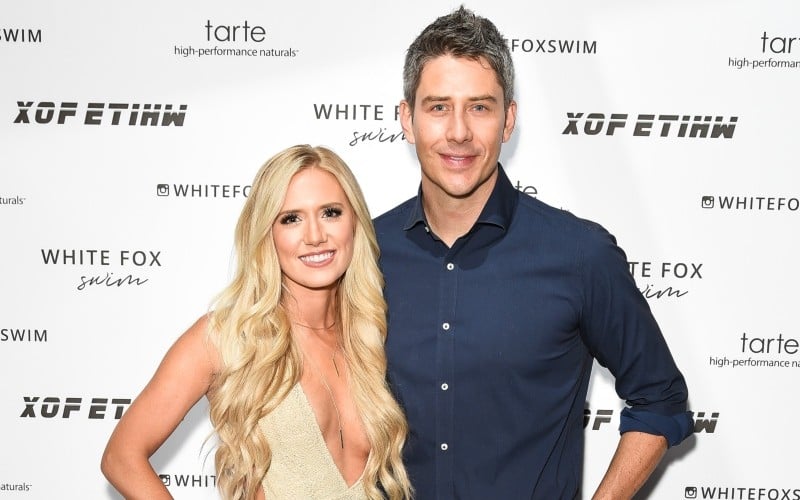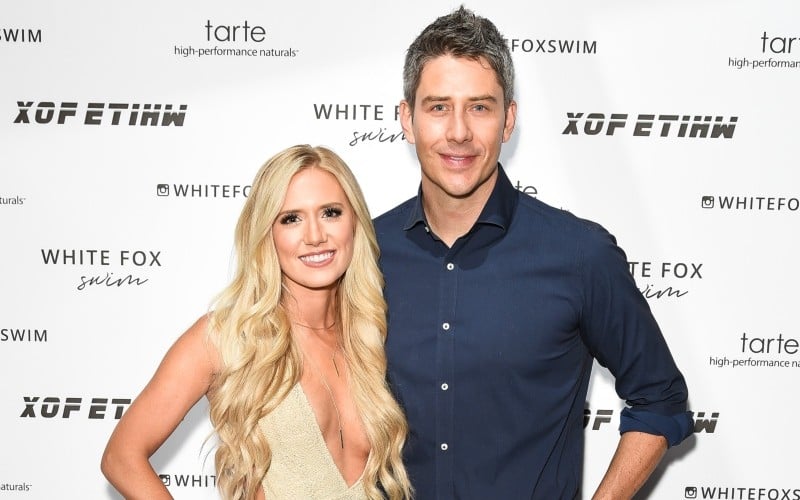 Arie Luyendyk Jr. and Lauren Burnham are officially married!
The Bachelor alums have tied the knot in Hawaii and enjoyed every second of their tropical wedding ceremony.
The couple had a very sweet wedding
Arie Luyendyk Jr., 37, and Lauren Burnham, 27, exchanged nuptials during a close-knit ceremony at Haiku Mill in Maui, Hawaii on Saturday.
The couple had many close family and friends in attendance; even a few former Bachelor contestants.
Chris Harrison officiated the ceremony and even penned a very sweet message to the newlyweds on Instagram. The Bachelor host wrote, "It's was an incredible wedding week. My blessings and prayers to Mr & Mrs Luyendyk and baby Luyendyk on the way." Harrison finished up by hilariously writing,  "For now it's Aloha! Back to helping @coltonunderwood find love tomorrow night."
Not only was Chris Harrison in attendance but The Bachelor producer Megan Firestone was also a wedding guest alone with former 'Bachelor' Sean Lowe and his wife Catherine.
Sean and Catherine Lowe stunned at the wedding and wrote a heartfelt message to the happy couple. "CHEERS TO LOVE . Congratulations to Lauren and Arie (and Baby Girl Luyendyk) on making it official tonight! So honored to have witnessed it and to have celebrated you  (Also, have you seen this stunning of a bride before," Catherine Giudici Lowe wrote in an Instagram post.
The wedding even had Lauren Burnham's grandparents serving as the flower girl and ring bearer (how cute)!
A source revealed, "The biggest laughs during the ceremony were for the flower girl and ring bearer. Her grandmother was throwing the flowers first down the aisle, but then onto the guests. She was so cute and really connected with everyone."
The couple also wrote their own vows and had a hard time holding back tears during the ceremony.
The couple married 10 months after getting engaged
The whole watched as Arie Luyendyk Jr. proposed to Lauren Burnham after very controversial finale of The Bachelor's After the Final Rose special.
On the finale, race care driver Arie Luyendyk Jr. gave the final rose and proposed to Becca Kufrin.
Even though Luyendyk had picked a winner, he admitted that he had feeling for the runner-up Lauren Burnham and called off his engagement to Kufrin, all while on camera during the Final Rose special.
This alone shocked fans since this had never happened in Bachelor history.
Arie Luyendyk Jr. revealed he had sincere feeling for Burnham and constantly contemplated who he should be with while on the show.
"With Lauren, there's a little bit more of a risk just because I feel like through this whole thing she's been so reserved," he says. "There were always these intense feelings, from the moment I met her, and I was sort of peeling back these layers of someone and figuring them out. But I can see how much she loves me, and that gives me a lot of confidence."
Even though Luyendyk's decision was one no one saw coming, it all worked out in the end.
Becca Kufrin became the next Bachelorette while Arie Luyendyk Jr. and Lauren Burnham began their life together as a couple.
In November 2018, Burnham announce that she and Luyendyk were expecting their first child together and it was later revealed that they are having a baby girl.
Now that the couple is married, they can now get into some marital bliss all while patiently waiting for the arrival of their daughter!