'The Barefoot Contessa': Ina Garten Confesses This is the 1 Dish She Can Never Get Right
It's hard to believe there's anything The Barefoot Contessa, Ina Garten, can't get right. From the perfect turkey to the chocolatey-est cake for any occasion to knowing how to pull together the most sophisticated table, Garten is a woman that so many envy and admire at the same time.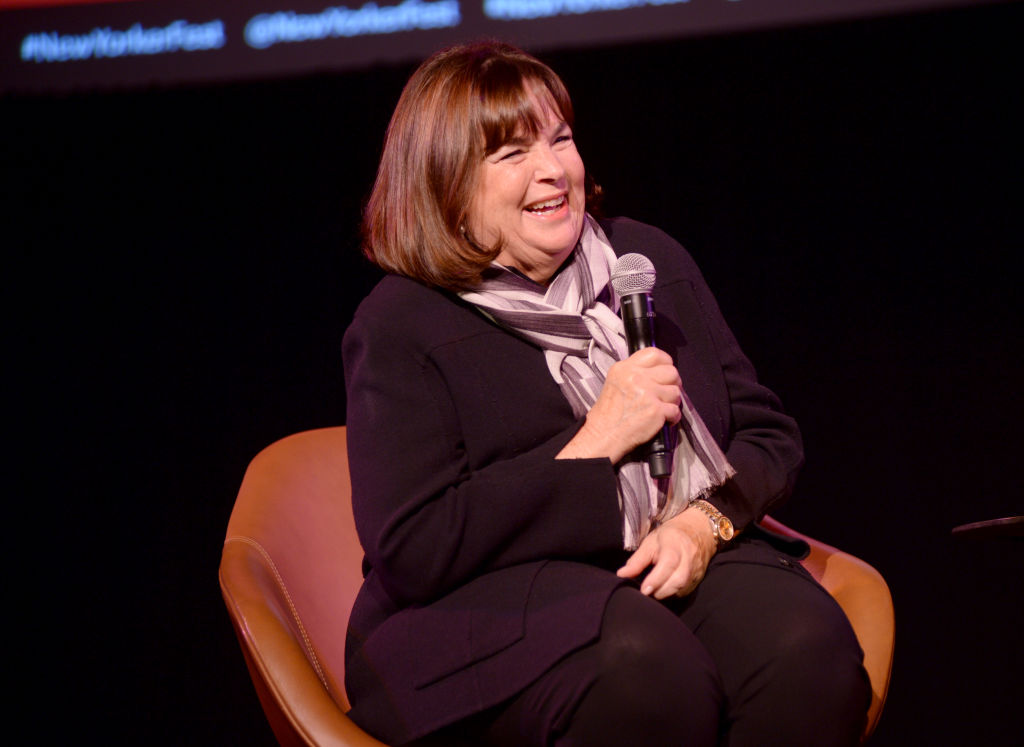 It's incredulous then to learn that there's something the 71-year-old recently said she simply fails at each time she tries doing it.
Find out what it is, plus what the chef plans on making for the upcoming Thanksgiving holiday.
Garten recently shared a super-quick Thanksgiving side dish
The Hamptons resident may make just about all her recipes from scratch, but she will be the first to say, "just buy store-bought if you need to." So recently, she gave fans another reason to take a deep breath of relief while preparing for Thanksgiving: a side dish you can make in about ten minutes. It's her Sautéed Shredded Brussels Sprouts recipe.
Garten writes on Instagram, "I love to make Brussels sprouts for Thanksgiving but NOT the soggy boiled ones I remember eating as a kid!"
"For my Sautéed Shredded Brussels Sprouts, I slice them really thinly in the food processor (it takes 10 seconds!) and sauté them in a large pan with olive oil, butter, salt and pepper, and a drizzle of syrupy balsamic vinegar at the end."
"Crisp, tender Brussels sprouts in under 10 minutes? That's exactly what I need on Thanksgiving, when there are so many other things to cook!!"
What she loves to do on Thanksgiving
Thanksgiving is famously Garten's favorite holiday. The chef loves entertaining, so of course, Thanksgiving is the holiday she finds most satisfying.
She told Good Housekeeping in 2011, "I absolutely adore Thanksgiving. It's the only holiday I insist on making myself. … I like it really cozy. I never have more than six or eight people. The dishes are fairly consistent: Sometimes I make a truffle turkey, but the parsley, sage, rosemary, and thyme version is my new favorite. That's wonderful."
"I always make herb and apple stuffing, but this time I decided to make it in advance to make it into bread pudding, put it in the refrigerator, and bake it before serving. It's so delicious!"
The 1 thing she can't get right
And the one thing 'The Barefoot Contessa' says she just can't master no matter what? It's Boston Creme Pie, she told The Huffington Post last year. She's been trying for six years, but so far has been very unhappy with the results.
"It's a really traditional recipe, but I want to give it more flavor. And getting the balance of the texture of the cake with the flavor of the cake with the pastry cream in the middle and then getting the chocolate right — sometimes one flavor overpowers another."
It's plain to see that Garten has very high standards for herself in the kitchen. It's entirely possible that her Boston Creme Pie is actually glorious, but for her, it's just not right yet.
"Sometimes the cake is too dense," she continued. "Or the filling might run out. There are so many different things that have to go right for it to be good, and I'm close but I'm not there yet."
Read more: This is 'Barefoot Contessa' Ina Garten's Favorite Recipe