'The Barefoot Contessa' Ina Garten Loves Junk Food and You Won't Believe What Her Favorite Is
Celebrity chef Ina Garten, The Barefoot Contessa from Food Network, surprisingly loves junk food. Find out what her favorite guilty pleasure is.
Celebrity chef Ina Garten, The Barefoot Contessa, is known for her exquisite meals made with the freshest ingredients on her Food Network show. From the Perfect Roast Chicken to her Lobster Corn Chowder to the heaven known as Chocolate Cassis Cake, Garten knows her way around a kitchen and is regarded as one of the more high-brow chefs on the network.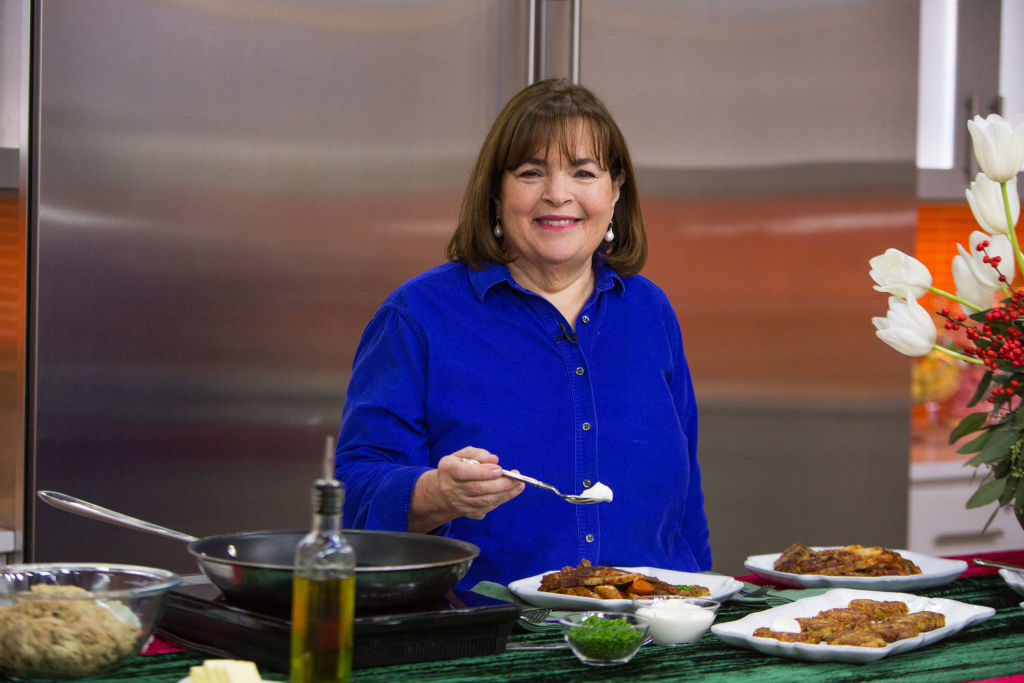 It came as a surprise, then, to learn that our beloved Contessa not only likes fast food, she loves it and has a favorite. Here's what we know about what that is, as well as what the chef has been up to lately.
Garten's favorite kitchen tools
Watching Garten's Food Network show can be almost therapeutic. The setting alone of her East Hampton, NY kitchen is warm and relaxing. The way she sets up her food items, expertly handles the ingredients, and then the final big reveal all prove every time what a true artist she is. And every artist needs the best tools.
The star chef revealed to Today in 2018 the three items she must have in her kitchen and it's surprising how basic they are. No electric lemon peelers here. First, it's a top model chef's knife for deboning a chicken and chopping vegetables. Next, Garten insists on an aluminum half-sheet pan for roasting vegetables. Finally, her third essential go-to is her stainless steel saute pan for sauteing vegetables, frying the perfect egg, and searing steaks.
Garten is working on a memoir
The 71-year-old has written eleven cookbooks and announced earlier this month that she is working on another book. This time, though, it is not a collection of recipes. The chef is writing a memoir, scheduled for 2023.
She released a statement announcing the upcoming publication.
"By finding a way to do what I love for a living–cooking–I've been fortunate to build a career that has not only been incredibly rewarding but has brought people together through the power of home cooking," Garten said in her statement. "I hope my book will inspire readers to find their own unique story."
Garten's favorite junk food
It's almost a relief to know Garten enjoys some fast food once in a while. She spoke about her enjoyment of one particular food and the chain that she visits from time to time.
"I have to say I don't eat fast food at all, with one exception," the Barefoot Contessa star told Today in 2017. "When we're in California doing book tours, we always have to go to In-N-Out burger. It's so good and I know it was Julia Child's favorite too, so it's okay," she says.
The morning show also asked Garten what her last meal would be. Again, very surprisingly her choice was also quite humble. "It's gonna be a hot dog at Frenchie To Go in Paris. It's unbelievable," Garten told the morning show. "Maybe with french fries, since it's the last meal."
Read more: Why Rachael Ray Thinks Everybody Should Have To Be a Dish Washer