'The Barefoot Contessa' Ina Garten Shared Her Favorite Holiday Meal Idea
The Barefoot Contessa Ina Garten is well known for her delectable recipes that are a joy to prepare and eat. But when it comes to holiday celebrations, Garten doesn't always follow the same traditional menu plans like so many other people around the world. Instead, she celebrates the holidays by enjoying quiet time with her husband, Jeffrey, which includes simple and tummy-warming winter dishes.
Garten has so many years of experience under her belt that she knows exactly what she wants — and doesn't want — on the most festive day of the year. Ahead, check out the perfect meal she shares with her beloved husband this holiday season.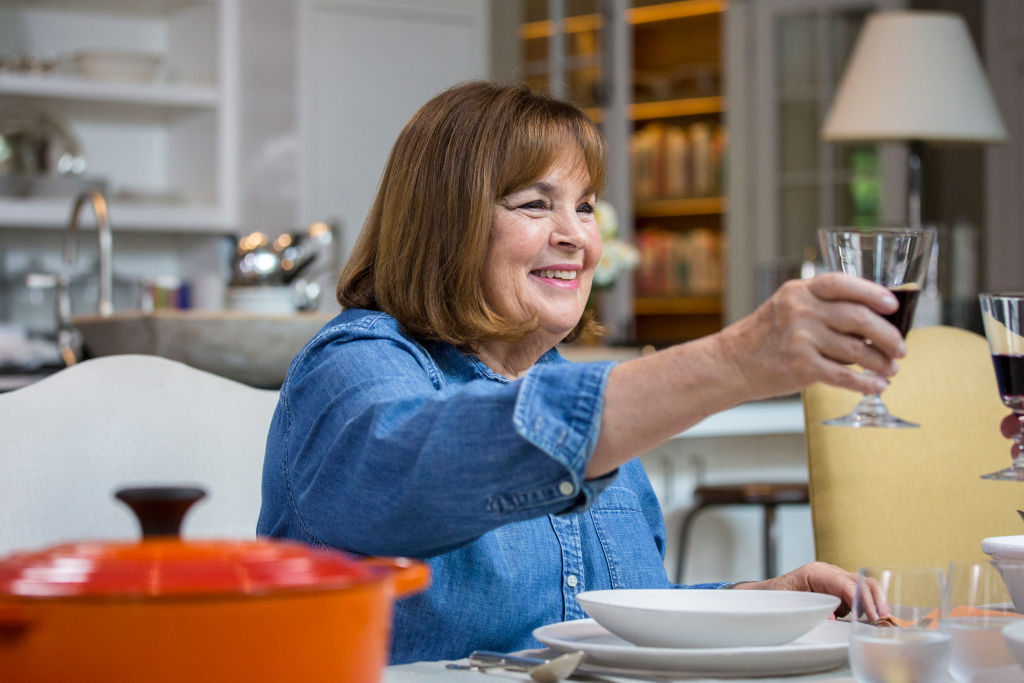 'The Barefoot Contessa' shared soup with Jeffrey for Christmas
Garten and Jeffrey are spending their holidays on a romantic adventure in Paris. She's been sharing updates along the way, including the delicious-looking meal they shared for Christmas that wasn't at all expected.
"A big pot of Lentil Sausage Soup and an adorable hubby to share it are all I need in the world. What's your favorite holiday meal?" she captioned the Instagram post along with the hashtag, "barefootinparis."
The recipe for her Lentil Sausage Soup comes from her Barefoot in Paris cookbook, which explains the hashtag's double meaning. It's also available on the Food Network website and makes a perfect way to warm up on a cold winter's night.
Garten shared a bakery photo on Christmas
The other snapshot The Barefoot Contessa shared from her Paris vacation was a photo of a traditional French bakery filled with a plethora of delicious looking breads. "Christmas in Paris. Not a creature is stirring .. except the bakers at Keyser. Happy holidays everyone!" she said in the caption.
Eric Kayser founded the authentic French boulangerie in 1996 and has since expanded Maison Kaysar to include more than 100 locations in 20 countries, including one in Manhattan. The bakery has a stellar reputation in the industry.
'The Barefoot Contessa' recommends simple dishes for the holidays
Preparing for holiday meals can be stressful enough, especially if you're cooking for a crowd. That's why Garten advises hosts to keep sides simple to allow the main dish to sign.
Over Thanksgiving, she shared a photo of her beloved Orange-Roasted Rainbow Carrots as an idea for a simple addition to any holiday feast. It makes total sense why she opted for a simple soup for Christmas, especially since she was traveling. When it comes to these recipes, less really is more.
Garten shares plenty of hearty soup and stew recipes
Her Lentil Sausage soup isn't the only thing Garten is cooking up in the kitchen. She's also known for some of her most popular soup and stew recipes, including Beef Stew, Onion and Fennel Soup Gratin, Roasted Potato Leek Soup, Tomato and Eggplant Soup, classic Chicken Soup, Mexican Chicken Soup, Coq au Vin, and Wild Mushroom and Farro Soup, one of her personal favorites.
Once again, Garten proved that holidays are what you make of them, and sometimes soup in Paris is exactly what you need for a holly, jolly Christmas!