'The Barefoot Contessa': Ina Garten's 4 Favorite Holiday Gifts for the Foodies in Your Life
Just in time for the holidays, here some really awesome gift ideas from The Barefoot Contessa herself, Ina Garten. We love the way Garten cooks, the way she hosts, and the way she herself enjoys her guests. She makes it all seem so effortless and…fun! Who doesn't want that?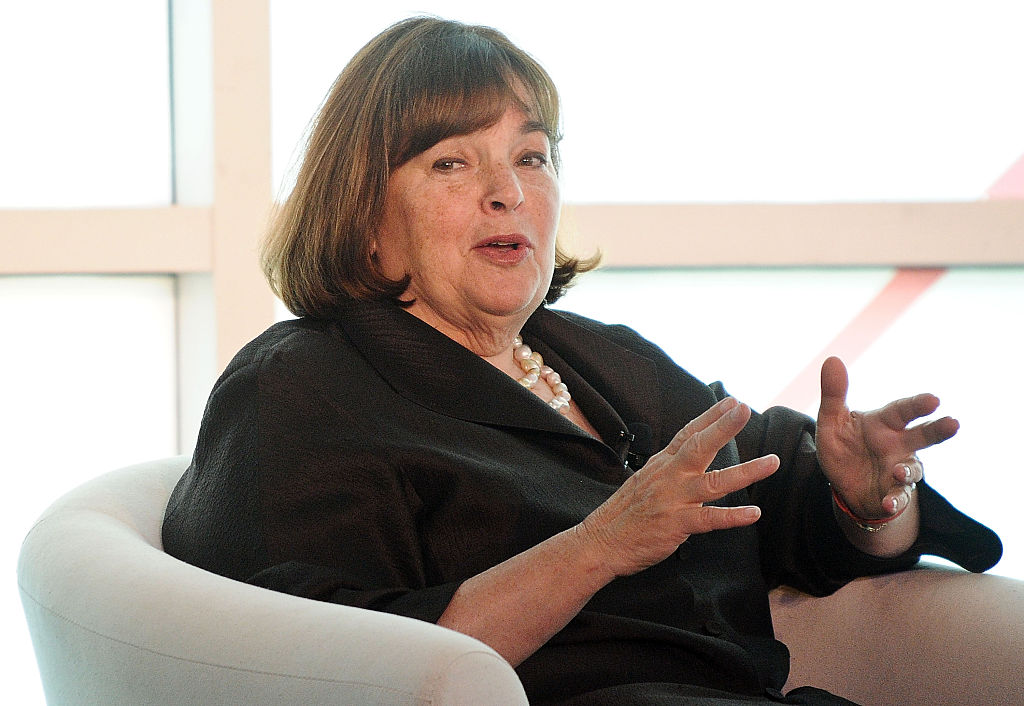 When it comes to the holidays (all right, really, any day), any time Ina Garten offers words of wisdom, it pays to listen. The Barefoot Contessa has, after all, with no formal training, made a name for herself around cooking, entertaining, and knowing how to treat her guests like royalty. All with the Contessa's laidback, don't-sweat-it approach.
Maybe you've gotten almost all of your shopping done but there are a few other foodies on your list that you haven't gotten around to shopping for yet. Or maybe, you deserve a little something.
Either way, here are 4 great holiday gift ideas from Ina Garten!
Wooden cheese board
Simple, yet elegant, a cheese board is a lovely gift that looks great when you're entertaining. Pair it with your favorite cheeses and wine, and you've got yourself a successful get-together!
Garten loves putting out an array of cheeses for a simple, light dinner. It's easy and delicious.
"I love a round cheeseboard," Garten told People last year, "because I can put a big bunch of grapes right in the middle, surround it with cheeses, and then put crackers, fresh figs, and dried apricots in the spaces between. Easy!"
Stainless steel cocktail shaker
Classy and sophisticated, the holidays are prime time for entertaining friends with a perfectly mixed cocktail. Garten loves this tool for what it adds to your entertaining kit: with it, you're able to throw together cocktails and serve them in style.
"Cocktail shakers come in all kinds of crazy designs, but I prefer [a] classic stainless steel one because it does everything it needs to do, beautifully. Instead of making cocktails one at a time, I love to make several of my Fresh Whiskey Sours at once in this large cocktail shaker."
Cheese knife set
For the avid home entertainer or just the cheese lover in your life, a cheese knife set is a thoughtful and handy gift. Pair it with the cheeseboard above for the perfect charcuterie gift set.
Garten loves cheese knives because they are specifically designed to cut the softest cheeses, like Brie, with one knife, and to soundly slice the sturdier cheeses, like Gouda, with another.
"I use these stylish cheese spreaders for all kinds of things, like cheese boards, appetizer spreads, butter, and jam," Garten added. 
Garten's 'Cook Like a Pro'
Lastly, for the budding home cook in your life, no gift says it as well as Garten's own Cook Like a Pro. Published last year, Garten here shares many of her favorite recipes and hosting tips. An absolute must for both new and advanced cooks.
"And finally, if you give your friends my . . . book Cook Like a Pro, they might return the favor and cook for you! How easy is that?"
Read more: This Is 'Barefoot Contessa' Ina Garten's 'All-Time Go-To Dinner'