'The Batman' Casting Announcement: Paul Dano To Play the Riddler
Attention, DC fans: We have fresh news from the casting of 'The Batman.' Here's what you need to know about newly cast actor Paul Dano.
Even if you're not super familiar with superhero films (either Marvel or DC), chances are, you've seen a Batman movie. That's because there have been more iterations of the character than any other comic book namesake over the years — even more than Spider-Man!
After The Dark Knight series came to a close, DC decided to try and revitalize the hero by creating the larger DCEU, in which he'd interact with other properties like Superman. That didn't go over so well, so it looks like they're starting from scratch. And there's a new Riddler now, too. Here's what you need to know.
What we know about 'The Batman'
Yes, there's yet another Batman film on the way. This one has been in the works for quite some time. Initially, Ben Affleck was set to star, produce, and direct it. But as time went on, he slowly dropped his participation done to exactly none.
Regardless, the show must go on. Matt Reeves (Cloverfield, Dawn of the Planet of the Apes) is at the helm, and he's planning on making "an almost noir-driven detective version of Batman that is point-of-view driven in a very, very powerful way, that will hopefully connect you to what's going on inside of his head and inside of his heart."
'The Batman' cast so far
Reeves has managed to assemble quite a cast of the past several months. Early in 2019, it was reported that Robert Pattinson (the Twilight franchise) was in consideration for the role. He was ultimately cast as Bruce Wayne, to very mixed reactions from critics and the general public.
After a summer of little-to-no legitimate news on The Batman front, we now have a bit more intel. Zoë Kravitz (Big Little Lies) was cast as Selina Kyle / Catwoman. Rumors circulated that Jonah Hill (The Wolf of Wall Street) was in talks to play Penguin, but he allegedly passed. Now, there's fresh news: Paul Dano will portray Edward Nashton / the Riddler.
Who is Paul Dano?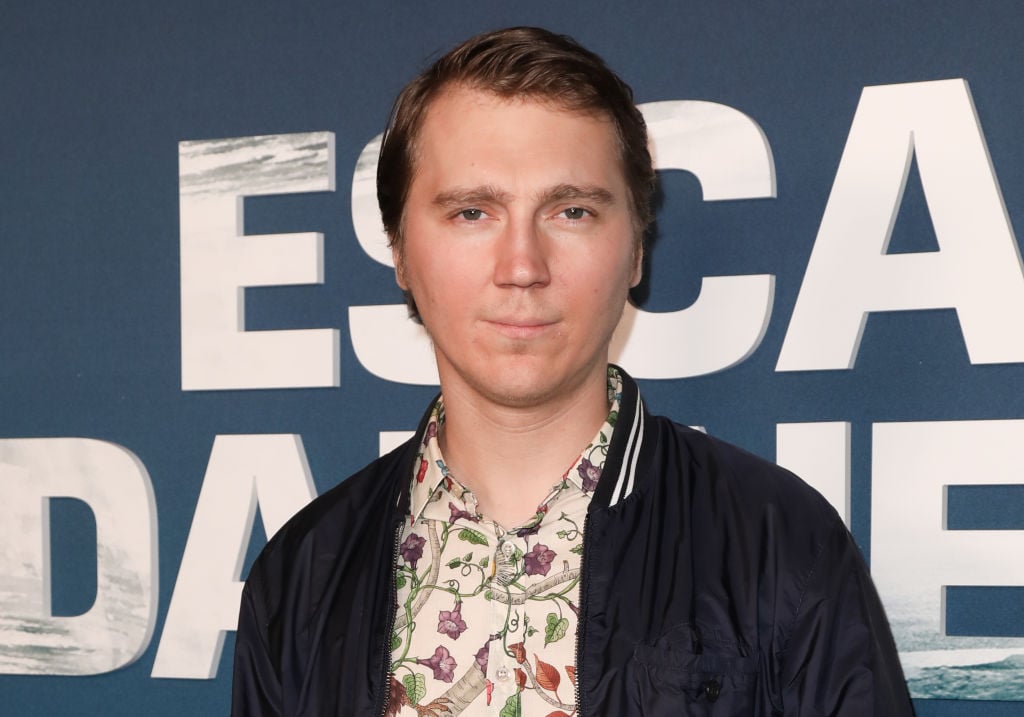 Dano has been acting for a very long time. He got his start on Broadway as a teenager and soon began to book parts in TV series and films. Dano's first major role was as Dwayne in Little Miss Sunshine, which he then followed by playing twins in There Will Be Blood.
In the years since his breakout, Dano has continued to give incredible performances in many films of note, including 12 Years a Slave. He was recently nominated for an Emmy for his role in the limited series Escape at Dannemora. His directorial debut, Wildlife, was released in 2018 and stars Carey Mulligan and Jake Gyllenhaal.
Dano's famous partner
Dano co-wrote Wildlife with his partner, Zoe Kazan. The couple have been together since 2007, and they have one child. Kazan herself is both a playwright and screenwriter, but you may also recognize her from her acting career.
Kazan is perhaps best known for starring as Emily in The Big Sick opposite Kumail Nanjiani, who wrote the movie script based on his real life. She has also appeared in a number of independent films and miniseries. Kazan has also received an Emmy nomination, for her role in Olive Kittridge in 2014.