'The Batman' Casting: Has the Movie Finally Found Its Two-Face?
Just as Joker is causing behind-the-scenes shifts over at DC Films, Warner Bros. is gearing up for a fresh take on one of its most popular heroes. Matt Reeves' The Batman will see Robert Pattinson don the cape and cowl in what is expected to be a very different version of the Caped Crusader than we've previously seen. We're only learning about the film a little bit at a time, but already a fuller picture is beginning to form.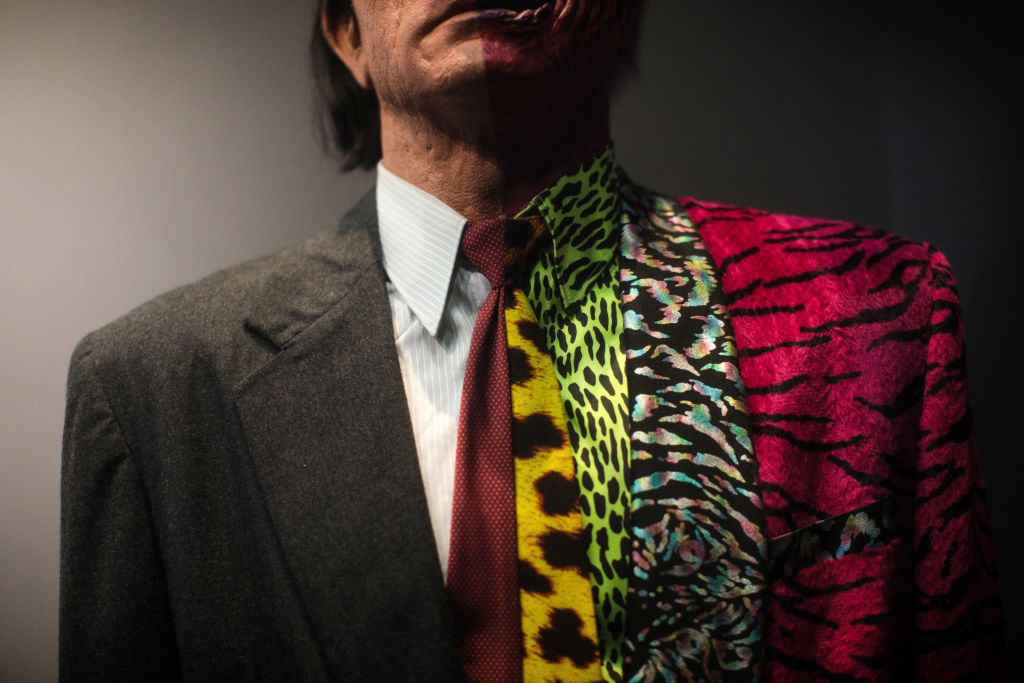 'The Batman' is leaning into the rogues' gallery
Since Pattinson was cast, Reeves has been building the rest of the supporting ensemble one actor at a time. We know Andy Serkis and Jeffrey Wright are onboard as Batman allies Alfred Pennyworth and Jim Gordon, respectively. But what really has fans interested in Reeves' story is the prevalence of villains appearing in The Batman.
In recent weeks, we've learned the film will feature a number of key members of Batman's rogues' gallery. Zoe Kravitz's Catwoman, Colin Farrell's Penguin, and Paul Dano's Riddler are all already signed on. More recently, John Turturro has joined the film as crime boss Carmine Falcone.
Although a number of high-profile villains will show up, a few notable baddies are missing from the above list. Of course, Joker is the most obvious one. At this point, The Batman has no plans for a Joker crossover. But according to new reports, fans might be able to see another duplicitous figure in Reeves' film.
Peter Sarsgaard has joined the cast
The director took to Twitter himself to confirm Peters Sarsgaard has joined The Batman. The actor's credits include a Golden Globe-nominated turn in Shattered Glass, Boys Don't Cry, and Garden State. Sarsgaard has even appeared in a DC Comics film before as the villain of 2011's Green Lantern opposite Ryan Reynolds.
Neither Reeves nor Warner Bros. has made an official announcement regarding who Sarsgaard might play. But The Hollywood Reporter claims he is either a "corrupt cop named Wasserman or a district attorney." That latter mention feels like a direct reference to Harvey Dent, the district attorney who ultimately becomes Two-Face.
That character was last played by Aaron Eckhart in The Dark Knight — opposite Sarsgaard's real-life wife, Maggie Gyllenhaal — but he remains one of Batman's most notable foes. While the actor could be playing a less recognizable role, he is a solid choice for Two-Face.
Why 'The Batman' might not have a villain problem
Some fans have expressed concern over The Batman's overabundance of villains. Too many baddies has been an ongoing complaint regarding many failed superhero films, including past Batman films. However, that doesn't mean Reeves will fall prey to the same issue.
True, several Gotham City criminals are appearing in The Batman. But we highly doubt the film will track the origins of all of them. More than likely, most of them will play fairly small roles in The Batman, already existing fully formed and helping to flesh out Reeves' Gotham.
Batman is the world's greatest detective, and we know Reeves is focusing on this aspect of the character. Therefore, the Dark Knight could briefly encounter several of his classic foes as he unravels his latest mystery. And if The Batman is a hit, Reeves already has several actors in place for sequels.
The Batman hits theaters on June 25, 2021.