'The Batman' Star Robert Pattinson Is Offered Advice From Veteran Batman Christian Bale
There is a lot of pressure on Robert Pattinson as he gets ready for the role of Batman in Matt Reeves's upcoming movie, The Batman. The verdict is still out on how well Pattinson will portray the iconic hero, not to mention how he will handle his biggest role since Twilight. While Pattinson prepares to morph into the Caped Crusader, veteran Batman Christian Bale has some wise advice for the Twilight alum – and it's not what you might expect.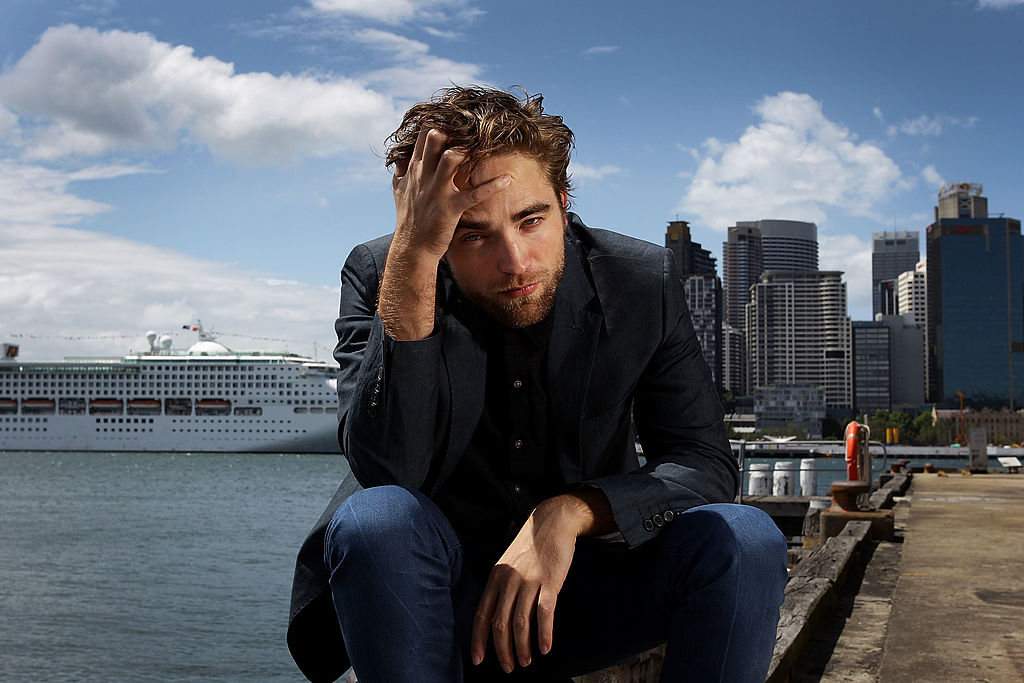 Bale gives Pattinson advice
Christian Bale is arguably the best Batman to ever appear on the big screens. Bale portrayed Gotham's protector in Christopher Nolan's Dark Knight Trilogy, three films that are easily some of the best Batman flicks ever.
According to We Got This Covered, Bale was asked if he had any advice for Pattinson as he prepares to step into the iconic part. In reply, Bale jokingly offered the same guidance he gave Ben Affleck a few years ago when he was set to play Batman in Batman V Superman.
"Be able to pee by yourself," Bale shared.
Given Bale's experience as the Dark Knight, Pattinson should probably take his advice to heart. After all, the actor will likely be spending hours inside the Batman suit and being able to go to the bathroom without anyone else's help would be nice.
There is no telling how long Pattinson will play Batman in the DC universe, but he is starting to get a lot of support from his fellow celebrities.
Pattinson gets Batman nickname
In recent weeks, several Hollywood stars have voiced their support for Pattinson as the new Batman, including Tom Holland, Jaden Smith, and even Kristin Stewart.
In addition to his words of advice, Bale said that he though Pattinson was an "interesting" choice for the role. He also believes Pattinson will be a good Batman, though a lot of that will also depend on Reeves's story.
While Pattinson is getting plenty of praise, he has also received his first set of official Batman nicknames. In a recent interview, Pattinson admitted that he is trying to do his best to avoid monikers, though those efforts are clearly not paying off.
Two of the best nicknames that have surfaced include Battinson and RBatz. Pattinson, of course, is not the first actor to play Batman and receive a good nickname. Affleck, for example, was constantly being called Batfleck. Pattinson may not like it, but it is something is not going to go away anytime soon.
Reeves's 'The Batman' will have multiple villains
Reeves has been fairly quiet about the plot of The Batman, but inside sources claim to have the scoop on the project. With Pattinson in the lead, the movie is expected to be a detective story that sees Bruce Wayne looking into a series of mysterious murders.
There are reportedly going to be several villains in the movie, as most of Gotham's criminals are still active in this timeline. It is still unclear who will be playing the antagonists, though it will be interesting to watch Batman interact with some of his most infamous foes.
So far, reports have The Penguin, The Riddler, Firefly, and Catwoman appearing in the movie. Sources believe that there will be more villains in the film, though nothing official has been confirmed.
For 'The Batman' Pattinson will be in detective mode
According to Cinema Blend, the leak lines up with what Reeves has previously shared about his vision for the film. In a recent interview, the director revealed that Batman will be in full detective mode as he attempts to solve crimes in Gotham.
"I'd love this to be one where when we go on that journey of tracking down the criminals and trying to solve a crime, it's going to allow his character to have an arc so that he can go through a transformation," Reeves shared.
Villains aside, there were rumors that Reeves was set on casting Mahershala Ali for the part of Commissioner Jim Gordon. Sadly, those plans have not come to fruition as Ali recently signed on for a part in Marvel's Blade reboot.
Apart from Pattinson, Reeves has not confirmed any other castings, though we expect a few big names to join the Twilight alum. Filming for the project is not expected to begin for a few more months.
Fans can see Robert Pattinson in action when The Batman hits theaters on June 25th, 2021.