'The Batman': The Unique Way Director Matt Reeves Asked Michael Giacchino to Compose the Music
Even as Joker enjoys a record-breaking box office run, fans of the DC Extended Universe are looking forward to their next visit to Gotham City. Director Matt Reeves' The Batman has been quite the hot topic lately, as the production begins to take shape.
In the film, Robert Pattinson will play a more complex version of the character than we're used to seeing. He'll face off against a rogues gallery that so far includes Zoë's Kravitz's Catwoman and Paul Dano's Riddler. Now we know who will provide The Batman's music.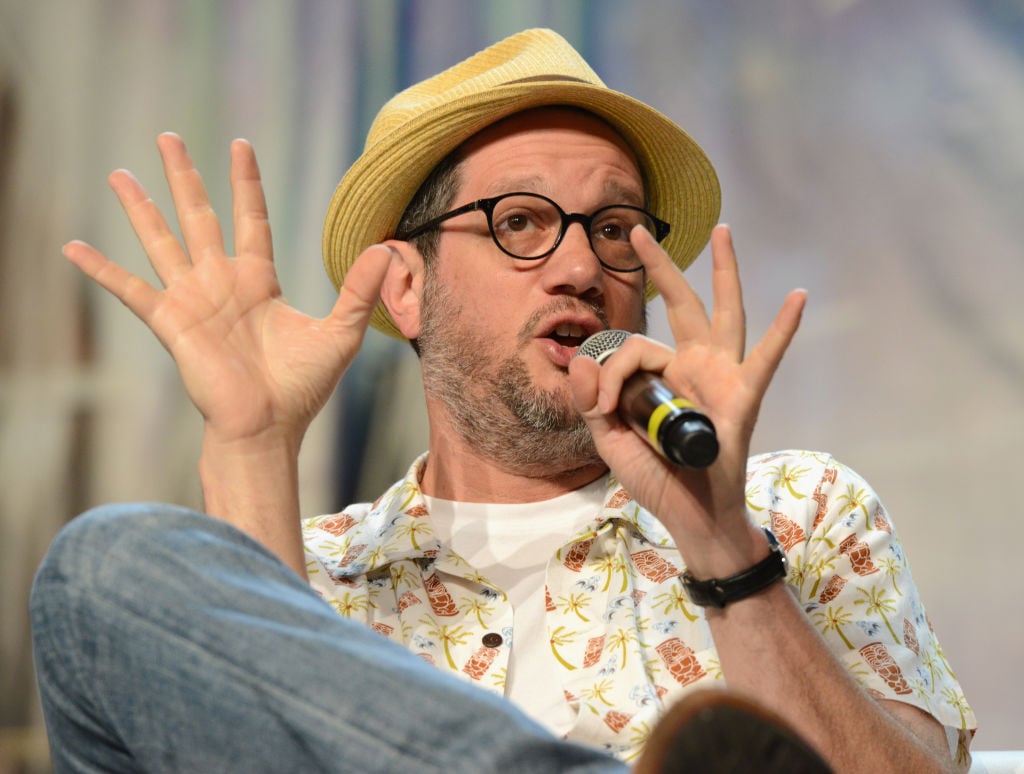 'The Batman' finds its composer
During a recent performance at the Royal Albert Hall, composer Michael Giacchino participated in a showcase when Reeves appeared as an onstage guest. The filmmaker approached Giacchino, got down on one knee and "proposed" that he compose the score for The Batman. Bringing the display to a thrilling close, Giacchino agreed amidst cheers.
In retrospect, it seems obvious that Giacchino would compose the score for The Batman. After all, he has done so for Reeves' Let Me In, Dawn of the Planet of the Apes, and War for the Planet of the Apes. Giacchino even wrote an original piece for the end credits of Reeves' Cloverfield. For more than a decade, he has been Reeves' go-to composer.
A legacy of unforgettable music
For years, Giacchino has established himself as one of the most versatile film composers out there. Those unfamiliar with the name need only think of his Oscar-winning work for Pixar's Up (see below). Over the years, he has also created scores for other Pixar productions as well as franchise entries in the Marvel Cinematic Universe, Star Wars, Star Trek, and Jurassic World.
However, just as Giacchino has created a musical legacy, Batman has one of his own. From Neal Hefti's 1960s theme to Hans Zimmer and Junkie XL's Batman v Superman: Dawn of Justice, the Caped Crusader has been the subject of several memorable musical themes. In this regard, The Batman may prove to be a unique challenge for Giacchino.
One step closer to 'The Batman'
With Giacchino onboard, The Batman appears to be picking up steam. Fans may still have their doubts about Pattinson, though former Dark Knight Christian Bale approves of the casting. Moreover, the additions of Kravitz and Dano inspire hope that Reeves will create a vision of the character that we haven't seen yet.
It's been a while since Batfans have been able to put faith in the future of Gotham's hero. Ben Affleck's short-lived run as Batman, and the ensuing confusion over whether he'd reprise the role didn't help. But each update on The Batman appears tailor-made to assuage any lingering concerns. Giacchino's hiring is no exception.
The Batman hits theaters on June 25, 2021.