'The Batman': Why Robert Pattinson Says It's Not a Superhero Movie
Robert Pattinson has had a whirlwind of a career. Most actors are lucky enough to land one successful franchise. Yet, the 33-year-old actor has had his hand in more than one geek property while also earning rave reviews for smaller, riskier roles.
Pattinson, of course, followed his film debut in Harry Potter and the Goblet of Fire with the Twilight series. But he's also gained attention for films like The Rover, Good Time, and most recently, The Lighthouse. Soon, he'll return to the franchise world once again in Matt Reeves' The Batman.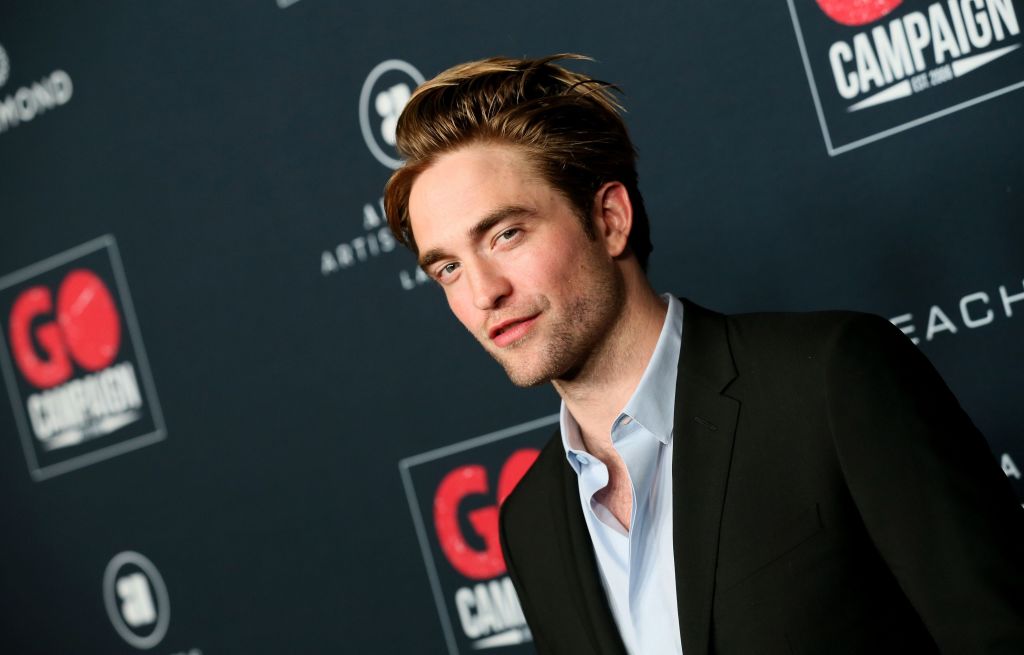 Matt Reeves assembles his cast
Originally conceived as a vehicle for Ben Affleck, The Batman was ultimately retooled to focus on a Bruce Wayne earlier in his crimefighting career. Reeves — the filmmaker behind Dawn of the Planet of the Apes and Cloverfield — will write and direct the new adventure. The film will reportedly feature a version of Gotham City audiences haven't seen before.
The Batman has been getting a lot of attention lately for its growing ensemble cast. Reeves has already locked down Zoë Kravitz as Catwoman, Paul Dano as Riddler, Colin Farrell as Penguin, Jeffrey Wright as Jim Gordon, and John Turturro as Carmine Falcone. Additionally, Reeves' Apes star Andy Serkis will play Wayne's butler and father figure, Alfred Pennyworth.
Meanwhile, Batman die-hards have been arguing among themselves whether Pattinson is the right fit for the title role. The Dark Knight star Christian Bale has already vouched for the actor. Now Pattinson has shared a bit about why the film doesn't fit in with superhero epics like Avengers: Endgame.
Robert Pattinson talks his approach
In an appearance on NBC News' Sunday Today with Willie Geist, Pattinson discusses his career. And, of course, The Batman came up. But the actor hesitated to lump the movie in with the superhero genre for one very specific reason.
"Batman's not a superhero," Pattinson said. "It's weird. I always balk at it. I'm like, it doesn't count. You need to have, like, magical powers to be a superhero."
Batman so often gets classified as a superhero because of his association with other DC Comics icons like Superman and Wonder Woman. Plus, Marvel and DC share the rights for the term "superhero." However, Batman's lack of superpowers is ultimately what makes the character vulnerable and relatable.
From Pattinson's perspective, it makes sense he would hone in on this aspect. After all, he's previously said he doesn't consider Batman a "real hero." Likely, the actor is taking a grounded approach to the role to help fuel and focus his performance, which should be good news for fans.
'The Batman' and future DC films
We won't know exactly how Pattinson will fare as the Caped Crusader until the film hits theaters in June 25, 2021. In fact, we don't know much about The Batman's plot at this point. But we're curious to see how Reeves' take distinguishes itself from Christopher Nolan's Dark Knight trilogy.
If The Batman proves to be a huge hit, perhaps Pattinson will have a long future with DC Films. The word is Reeves and his team are gunning for a trilogy with this version of these characters. That would certainly make sense, since The Batman looks like it will feature appearances from much of the character's rogues gallery.
One thing that is quite unlikely is a cross-over between Pattinson's hero and Joaquin Phoenix's version of the Joker. For now, at least, it appears the DC Extended Universe is evolving into a series of separate continuities, just like the comics' multiverse. We can't help but wonder if these stories will eventually intersect.