The Beatles Album George Harrison Called His All-Time Favorite
When you think of George Harrison's time in The Beatles, it's easy to focus on Abbey Road, the Fab Four's final studio album. After all, two of George's most celebrated songs — "Something" and "Here Comes the Sun" — landed on that record.
However, George didn't see his work on Abbey Road (1969) as any sudden flowering of his songwriting abilities. He thought his four songs on The White Album (1968) — and those that didn't make it on the record — stood up to that pair of tracks. (Think: "While My Guitar Gently Weeps.")
Considering George had three songs on Revolver (1966) and just one on Sgt. Pepper's (1967), it's probably best to think of him having several peaks with The Beatles. And when George looked back at his favorite work with the Fab Four, he thought of the band's second 1965 album as the highlight.
George said he loved 'Rubber Soul' best — and always had.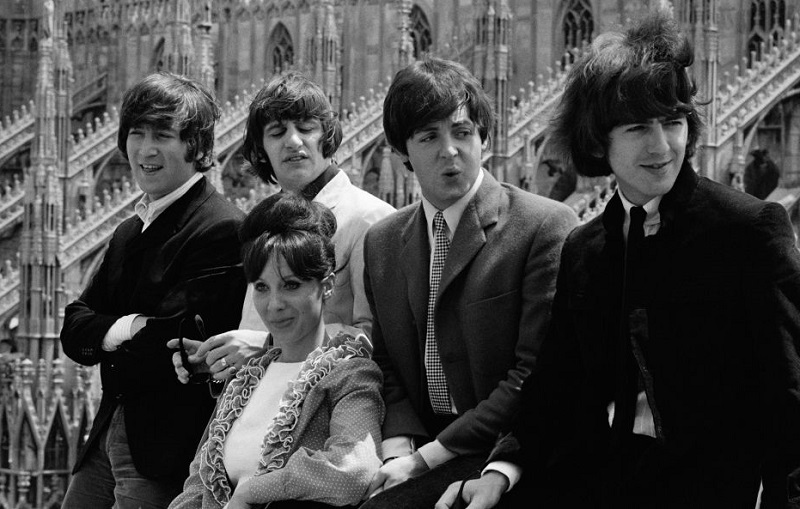 When you read about the Beatles' breakup, writers always point to signs in their recording sessions. For example, Paul McCartney worked on multiple White Album songs on his own (even playing drums on a few). But it wasn't always that way.
In fact, George disliked the Sgt. Pepper concept because it turned the group into a studio band. (They'd quit playing live shows the previous year.) "It became an assembly process – just little parts and then overdubbing," he recalled in the Anthology. But in 1965 they were still a proper band.
To George, '65 was an exciting time because they were growing in so many ways, and Rubber Soul reflected that. "Rubber Soul was my favorite album, even at that time," he said looking back in the 1990s. "I think that it was the best one we made."
George could still recall the feeling he had some 30 years later. "The most important thing about it was that we were suddenly hearing sounds we weren't able to hear before. Also, we were being more influenced by other people's music and everything was blossoming at that time — including us."
Considering George first played the sitar on this record (on "Norwegian Wood"), it's easy to see what he's talking about. But The Beatles were also growing up.
George recalled 'Rubber Soul' as the band's first after getting into pot.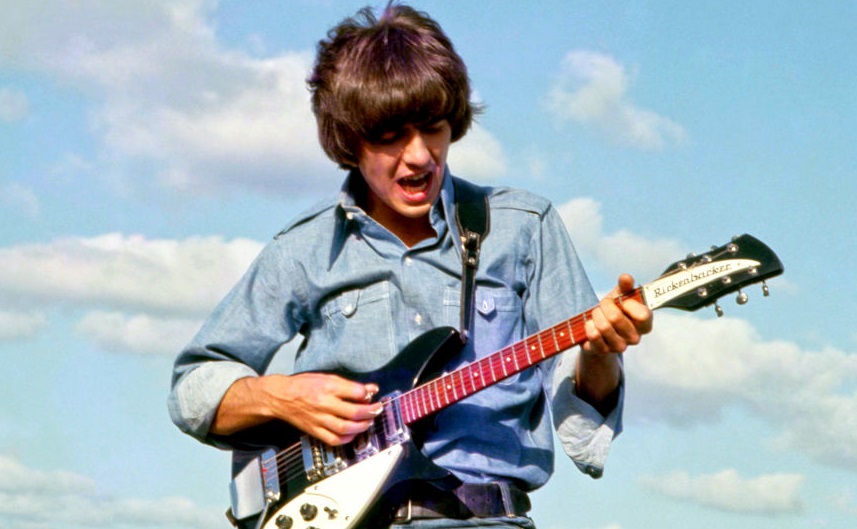 In tracks like George's "If I Needed Someone," you can hear what he means as far as other bands influencing The Beatles. (The sound of The Byrds clearly had an effect on him as he was writing the song.)
Meanwhile, Rubber Soul was the first album that found The Beatles smoking marijuana on a regular basis. George once called it "the first one where we were fully fledged potheads."
You could interpret the deep inhaling on John Lennon's "Girl" as a reference to smoking weed, and you could see the impact of pot (and Dylan's influence) on John's "Nowhere Man" as well.
The Beatles would continue experimenting while recording Revolver and go on to make their pop opera records (Sgt. Pepper's and Abbey Road), but for George Rubber Soul remained his favorite after all those years.
Also see: The Beatles Song John Lennon Said He Could've Sung Better Than Paul McCartney