The Beatles Album Paul McCartney Called His Favorite With the Fab 4
When people ask Paul McCartney about his favorite songs and albums by The Beatles, he's got a lot to choose from. You could start with Rubber Soul (1965), a record that inspired the Beach Boys' Pet Sounds — and one George Harrison held up as his own favorite with the Fab Four.
From there, it doesn't get any easier. Revolver, released in 1966, has always been the winner for many fans and features some of Paul's best work. If you're not knocked out by "Cry For No One," you have to be by "Here, There and Everywhere," the only song John Lennon ever complimented Paul on.
Indeed, looking back in the 1980s, Paul said that brilliant Revolver ballad might be his favorite song (with "Yesterday" as a close second). But albums are tougher to choose, especially given the deep bench of late '60s Beatles recordings.
But in an interview with Bob Costas in the early '90s, Paul did settle on a favorite. Were he forced to choose, he said he'd go with Sgt. Pepper's Lonely Hearts Club Band.
Paul said he'd take 'Sgt. Pepper's if he had to pick 1 Beatles record.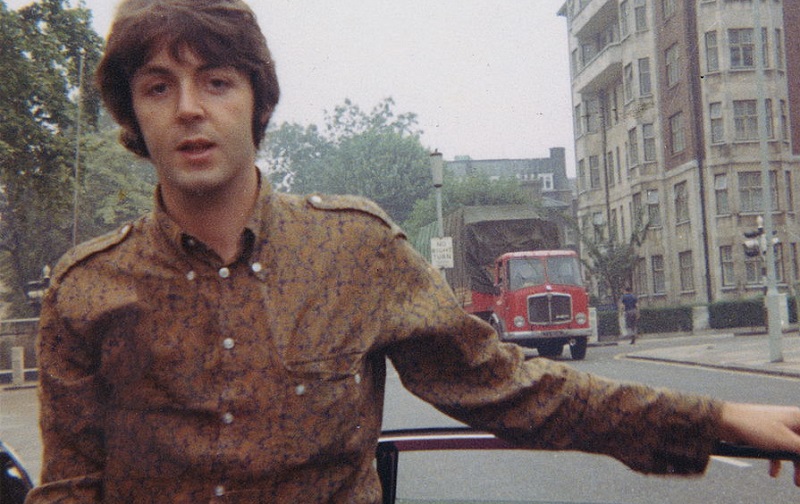 Costas doesn't exactly ask Paul to name his favorite record. He says many fans consider Sgt. Pepper's the best of the bunch — then asks if Paul would agree.
"I probably would choose Sgt. Pepper myself," Paul replies. He notes that he "had a lot to do with" the record in terms of the concept. But he said he'd rather not choose. "I'd rather have each [album] for what they meant at the time."
But it's clear Paul is very proud of the record — and his key contribution to it. "It stands up," Paul says. "It's still a very crazy album. It still sounds crazy even now, after all these years. You would think it would have dated … but I don't think it does."
More than 50 years after its release, many would agree with that take. Though some could take or leave "Sgt. Pepper" and its reprise — and John's "Good Morning, Good Morning" — no one doubts the power of "A Day in the Life" a half century later.
Paul once described himself as the 'director' of 'Sgt. Pepper.'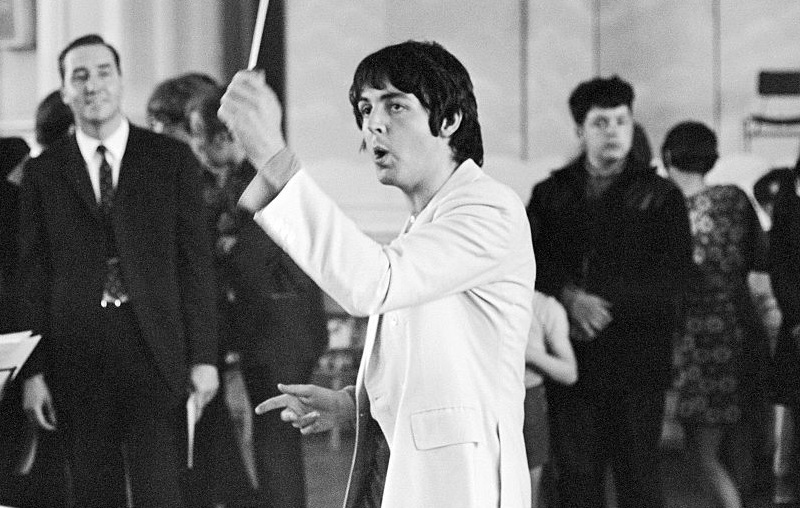 While Paul is always quick to qualify that Sgt. Pepper's was not all his idea, it definitely was his baby in several respects. In a 1990 interview, he even described himself as its director. "If records had a director within a band, I sort of directed Pepper," he said.
Indeed, the almost relentlessly positive tone of the album screams Paul McCartney, though John definitely brought his trademark pessimism to "Getting Better" and the epic finale. "With a Little Help From My Friends," which Paul wrote for Ringo, kind of says it all about this album's tone.
Paul's bandmates didn't necessarily agree with him on this pick. For John, The White Album represented the band's best work. John wasn't enamored with the overall Pepper concept, though he did consider "A Day in the Life" a high point.
But that's just the old Lennon-versus-McCartney tension coming out. Without that, Sgt. Pepper's wouldn't have been possible to begin with.
Also see: The George Harrison Song The Beatles Thought Wasn't Good Enough for 'Sgt. Pepper'