The Best (and Worst) Dresses Ever Worn At the Emmy Awards
While the Emmy Awards are meant to celebrate the best performances by actors and actresses each year, many of us tune in for a different reason. Fashion takes on a whole new meaning at the award show, where stars either play it safe in chic silhouettes or make daring moves on the red carpet.
Over the years, some of the most risk-taking dresses we've ever seen ended up becoming our favorites. Other dresses, however, were so outrageous that they completely missed the mark. Here are the best (and worst) dresses ever worn at the Emmy Awards.
Best: Tracee Ellis Ross in 2017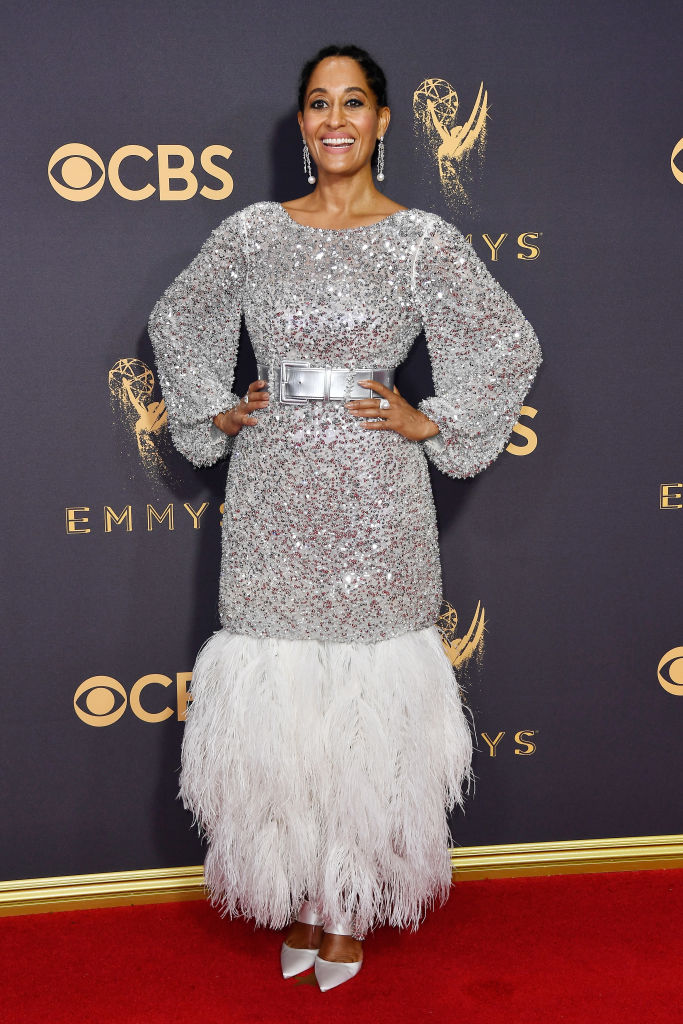 Tracee Ellis Ross' gown at the 2017 Emmy Awards definitely earned her a spot on the best-dressed list. If anything, the amount of labor it required was enough for us to stare in amazement. Her Chanel gown from the 2017 Haute Couture collection took a whopping 1,300 hours to create. 1,300 hours!
While this amount of time is difficult to fathom, it makes more sense once you know how much detailing went into it. According to InStyle, the dress included 170,000 elements, from crystal beaded flowers to silver mirrors to glass beads.
Worst: Joanna Newsom in 2015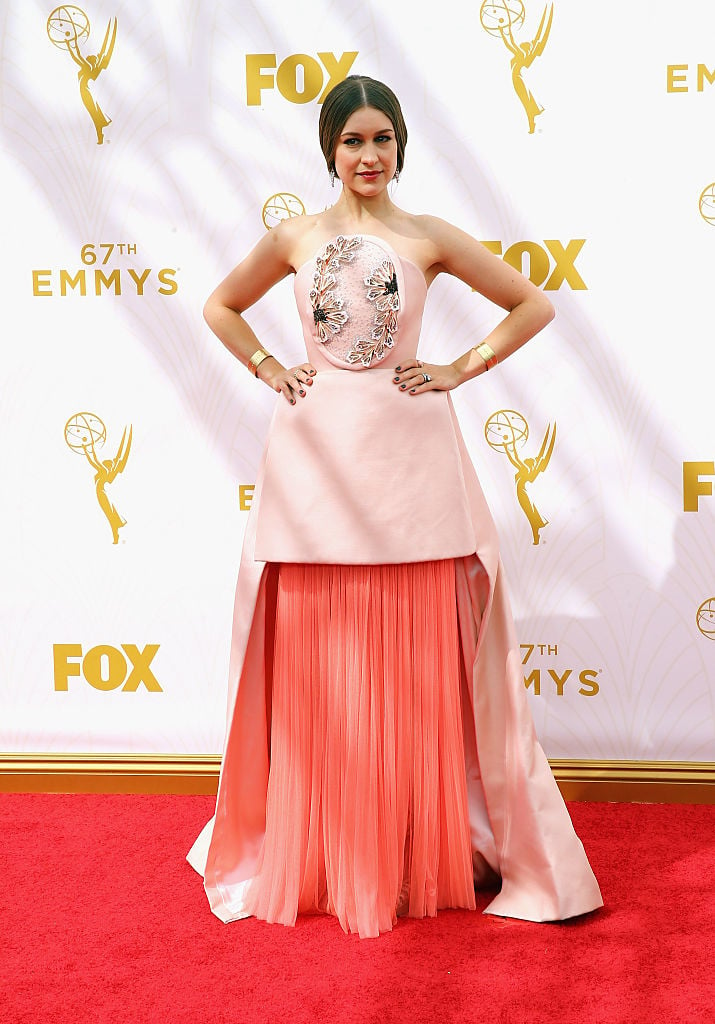 We want to love this dress. We really do. Singer-songwriter Joanna Newsom wore this Delpozo gown to the 2015 Emmy Awards, and it was … unique, to say the least. As the wife of host Andy Samberg, she definitely wanted to wear a look that would make her stand out.
Unfortunately, the odd, architectural details just didn't work for us. Her chest detail was the strangest of all, making us think she was modeled after a portrait or was carrying around her latest embroidery project.
Best: Kristen Bell in 2016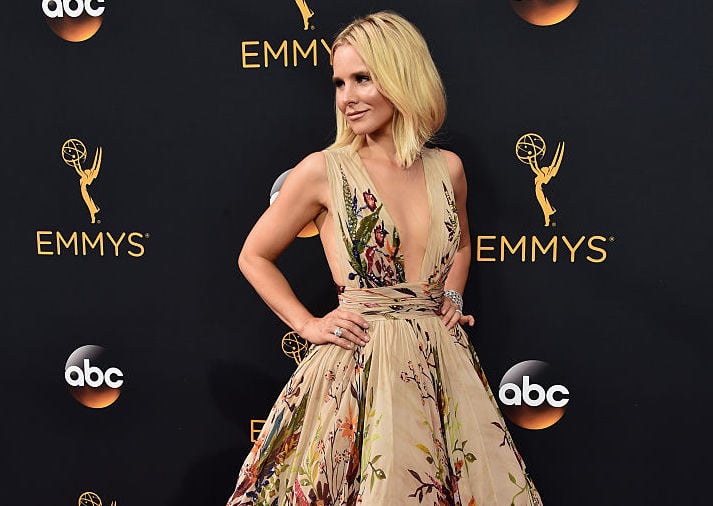 Kristen Bell looked utterly flawless at the 2016 Emmy Awards. Her ensemble was dramatic, yet clean cut. Sultry, yet playful. It was basically everything you could ever ask for from a dress, wrapped into one. This breathtaking gown was designed by Zuhair Murad, and despite having to hoist up the heavy skirt to make it up the stairs to the stage, Bell described it as "comfortable."
Worst: January Jones in 2010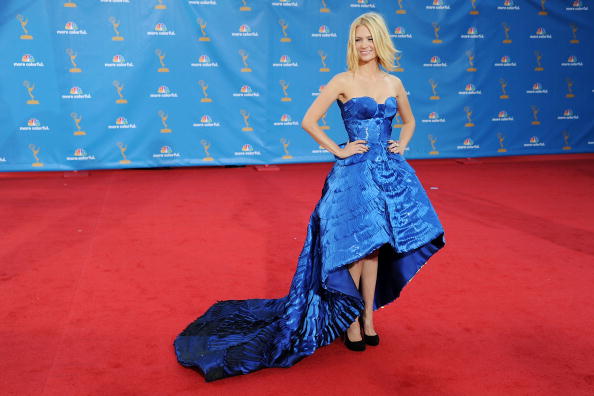 While this look landed on plenty of best-dressed lists from the 2010 Emmy Awards, critics thought this look was a total miss. And honestly, we can't say we disagree with the critics. We're thinking we could have loved this Versace gown. But although January Jones is a total knockout, she just didn't do the dress justice.
"I don't like this dress at all. It's just the wrong dress for her," celebrity stylist Mary Alice Stephenson argued. "She's a risk-taker and this is one risk that just didn't go over so well. It would probably look good on someone else, but not her. The black, chunky shoes are all wrong as well as her hair. This is a big miss."
Best: Priyanka Chopra in 2016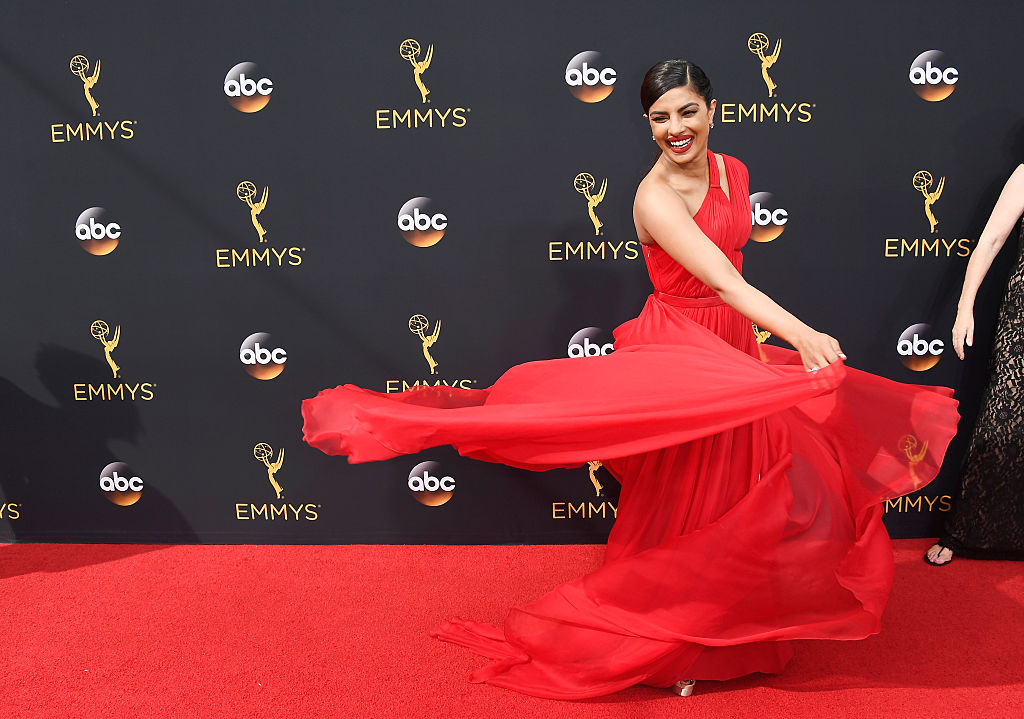 Priyanka Chopra had more fun in this stunning red dress than we've ever seen from anyone on the red carpet. She literally twirled the night away in 2016 while embodying the red dress dancing girl emoji. It didn't even matter that her Jason Wu dress blended in with the red carpet — her fabulousness made the dress one of our absolute favorites.
Worst: Jennifer Love Hewitt in 2008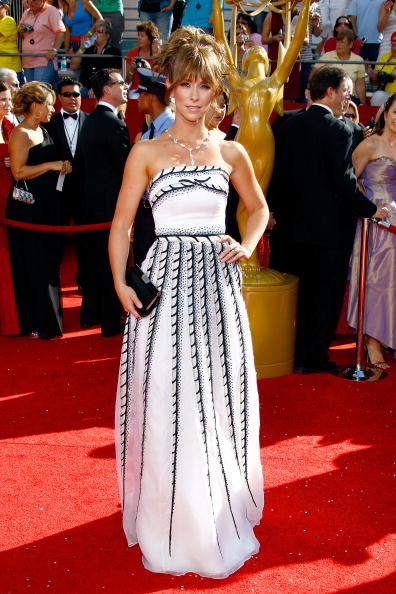 Upon first glance, we aren't particularly turned off by Jennifer Love Hewitt's 2008 Emmy Awards dress. In fact, we may have even loved this Carolina Herrera number. However, Wetpaint described the dress in a way that just can't be unseen — landing it on our worst-dressed list.
They pointed out, "She can hear ghosts, but can she not see that the stripes running down her dress look like creepy bug legs?"