The Best (and Worst) of 'Die Hard': The Franchise Ranked
Die Hard instantly made "Yippie Ki Yay"-happy New York cop John McClane (as portrayed by Bruce Willis) one of the most beloved big-screen action icons. That film positioned the reluctant hero as the archetypal everyday man stepping up to take down the bad guys, and several sequels have continued to follow his evolution into more of a modern-day superhero. In the wake of recent news that a Die Hard prequel is in the works, here's our definitive ranking of the series' films to date.
5. A Good Day to Die Hard (2013)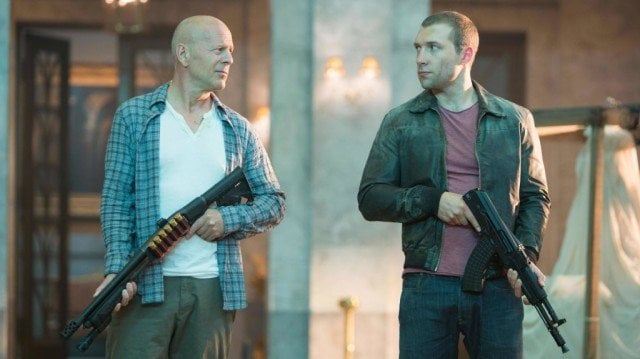 Released 25 years after the original film, most fans agree that this latest Die Hard film — in which McClane inadvertently teams up with his CIA agent son (Jai Courtney) — is the weakest to date. At this point, all semblance of McClane's grounded everyman appeal has disappeared, and both Willis and Courtney listlessly slip from one over-the-top action set piece to the next. In fact, this film had some moviegoers thinking this was a good day to end the series once and for all.
4. Live Free or Die Hard (2007)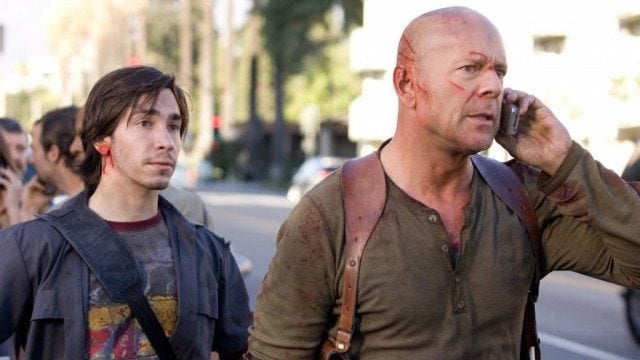 Faced with cyberterrorists, this fourth adventure sets up McClane as a potentially outdated relic who is laughably out of place in the technology age. Of course, Justin "I'm a Mac" Long serves as the perfect counterpoint to the world-weary McClane, and Mary Elizabeth Winstead (Scott Pilgrim vs. the World) makes a welcome appearance as Lucy McClane. Despite its late placement in the series, the film does an effective job of setting up its hero as the type of man who has a knack for being in the wrong place at the wrong time and rising to the challenge.
3. Die Hard 2: Die Harder (1990)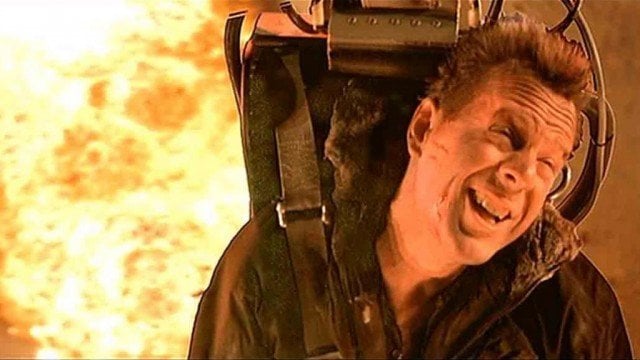 Following the success of the original film, this sequel feels in many ways like it hews perhaps a bit too closely to the formula of its predecessor, with McClane once again in a terrorist situation in which he must save his wife (Bonnie Bedelia). The film features a number of moments that are just as cheesy as its ridiculous title, but for fans of the series, it remains a fun, albeit imperfect, addition to the franchise, though it is unfortunately sandwiched between the series' two best installments.
2. Die Hard: With a Vengeance (1995)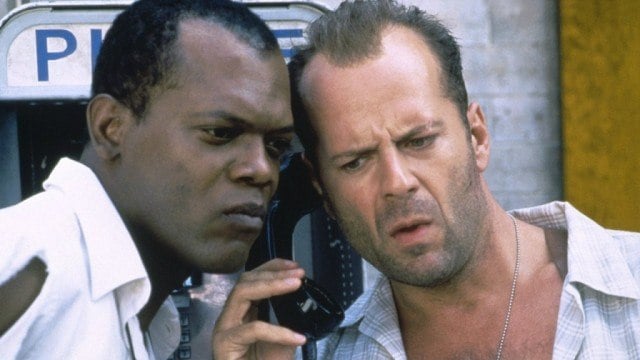 Pulp Fiction co-stars Willis and Samuel L. Jackson reteam for this third entry in the series, which finds McClane's personal life in complete disarray as he crosses paths with the mysterious Simon (Jeremy Irons). In addition to the return of Die Hard director John McTiernan, the film functions as a near-perfect follow-up not to Die Harder but the original film, including some exciting direct connections. Moreover, the more intellectual threat posed by Irons's character adds an intriguing new wrinkle to the series. This is how you do an action sequel right.
1. Die Hard (1988)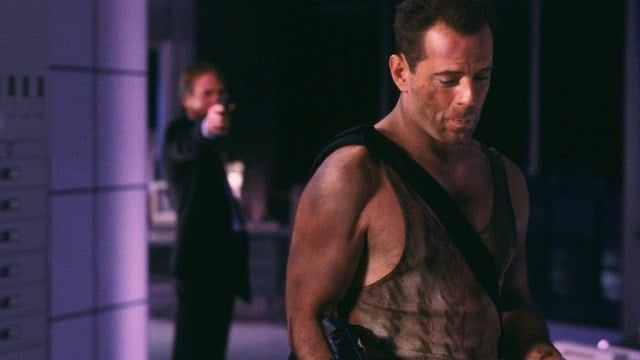 Few action films are as universally acclaimed as this Christmas-set adventure that introduced the world to John McClane for the first time. McTiernan's Die Hard made a movie star out of Willis — who was starring on TV's Moonlighting at the time — and served as the Hollywood breakthrough for Alan Rickman, whose Hans Gruber has developed a reputation as one of the best movie villains ever. A million subsequent releases attempted to ape the premise of Die Hard, but no film has come close to earning the widespread love of this classic film.
Follow Robert Yaniz Jr. on Twitter @CrookedTable
Check out Entertainment Cheat Sheet on Facebook!       
More from Entertainment Cheat Sheet:
Want more great content like this? Sign up here to receive the best of Cheat Sheet delivered daily. No spam; just tailored content straight to your inbox.